Federal Agents Bust Crime Ring That Stole $2 Million in Catalytic Converters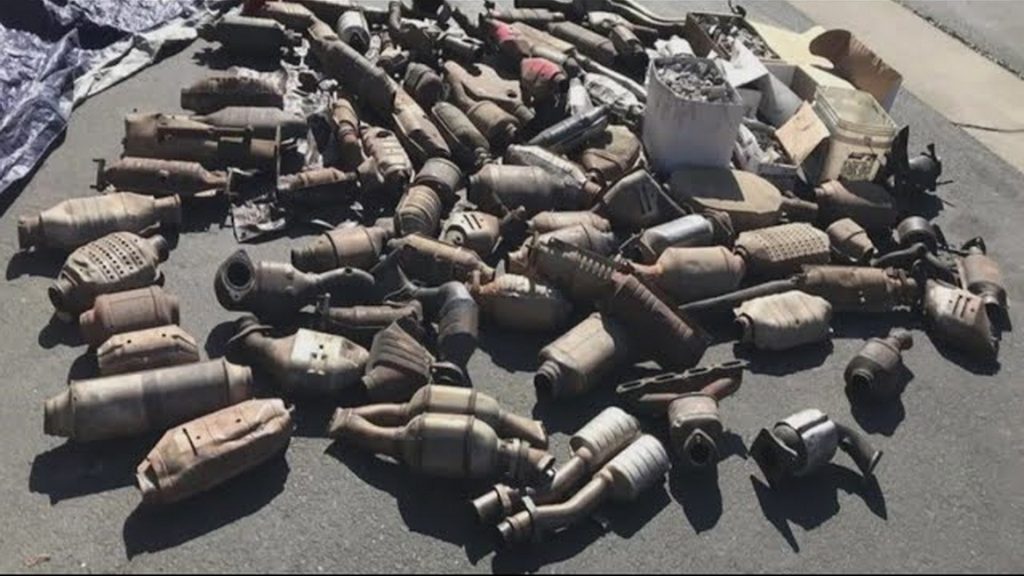 The theft of catalytic converters has become an increasingly frequent crime happening across the United States. However, federal authorities have managed to crack down and arrest seven individuals responsible for stealing approximately $2 million worth of catalytic converters across New England.
According to CBS Boston, at least 471 vehicles in New Hampshire and Massachusetts were reportedly targeted by this crime ring between 2022 and 2023. Authorities say that the seven individuals responsible for these crimes were able to steal catalytic converts so quickly and efficiently that they were described to operate with the speed of a "NASCAR pit crew."
RELATED: Someone Stole The Catalytic Converter Out of the Oscar Mayer Weinermobile
U.S. Attorney for Massachusetts Rachael Rollins announced federal charges would be brought against the seven individuals responsible for this crime ring. "The crime, according to court documents, takes less than one minute and effectively leaves these vehicles disabled," Rollins said in a press conference.
Authorities named this investigation "Operation Cut and Run" by connecting seven individuals working together with the string of recurring catalytic converter thefts. They are being charged with conspiracy to commit bank theft, conspiracy to transport stolen property in interstate commerce, interstate transportation of stolen property, bank theft, and money laundering conspiracy.
Why Are Thieves Targeting Catalytic Converters?
Law officials estimate that the group was collecting between $30,000 and $80,000 per week after selling the stolen catalytic converters for the valuable metals contained inside. One of the rare metals contained inside includes palladium, which is more valuable than gold. A single catalytic converter can go for $1,000 on the black market.
RELATED: Justice Department Cracks Down on $545 Million Dollar Catalytic Converter Theft Ring
Additionally, many scrap dealers have also been charged with interstate transportation of stolen property and money laundering for providing support to these criminals.
Aside from stealing catalytic converters, three of the arrested suspects also planned to steal cash out of public ATMs on at least three different occasions.
Read More from PowerNation
Latest PowerNation Episodes