Does Your Mail Route Require a Decked Out Ford F550 Super Duty?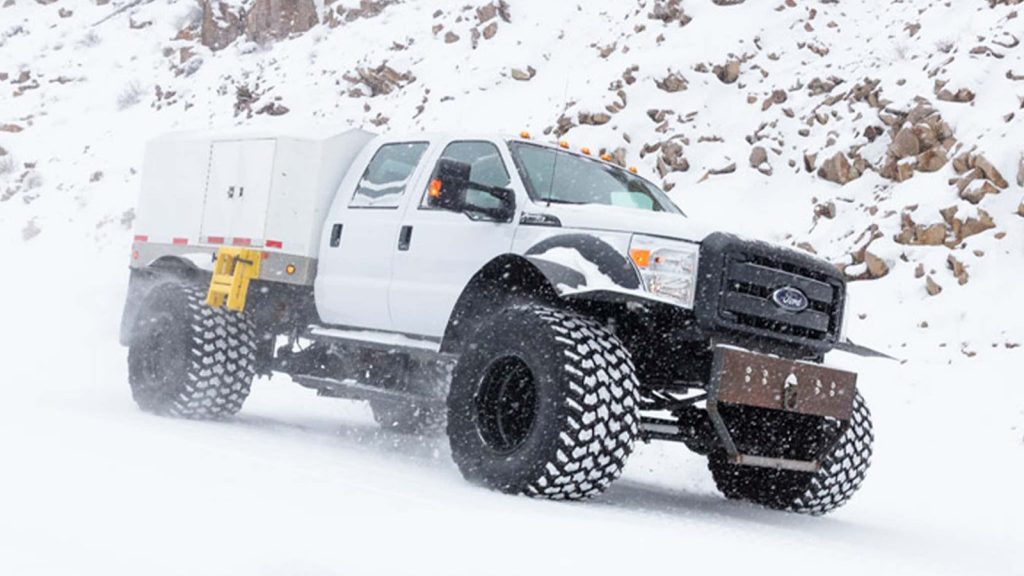 For most postal delivery drivers, their toughest prospect is facing the occasional rabid chihuahua, retired folks with hours to talk, or rude people upset that their delivery is late. The mail haulers in Yellowstone National Park, on the other hand, face bison, bears, wolves, steep canyons, and unpredictable & blinding snowstorms, more than pepper spray and the average postal vehicle can handle. This is where this hardcore F550 Super Duty comes in handy.
We've made our DJ5 mail Jeep from Carcass, Project Junk Mail, available for use in the wintertime, but we've yet to hear back from the USPS. That was until we read a story published by The Drive about the mail trucks used in Yellowstone National Park, and we understand why we haven't been taken up on that offer – we're still holding out hope – but the Ford F550 Super Duty they use to deliver mail to 120 people living in remote stretches of the park is pretty extreme.
Yellowstone National Park has four post offices that only close if the roads are completely impassable for their standard mail trucks. When this occurs, park rangers make the 150-mile trek two times a week and deliver supplies for those living on the treacherous route. You know the USPS motto – neither snow nor rain nor heat nor gloom of night stays these couriers from the swift completion of their appointed rounds – they take that pretty seriously.
The F550 is fitted with a 6.7L Power Stroke Diesel V8 that sits on a pretty incredible suspension and tire combination. The Michelin CARGOXBIB high-flotation tires are practical in this environment and they're wide enough to handle any of the terrains they come in contact with. The measurements? A beefy 560/60R22.5. Sheesh! Those are some big tires.
As you might expect, there's been a ton of suspension and drivetrain upgrades for those huge tires. The Drive explains the truck received a Detroit Locker Super 60 axle and an eight-inch lift, helping it rise to the occasion in the worst of conditions, no pun intended. The truck even has flares on flares, another reminder of its strong presence.
Despite its size, power, and rugged appearance, getting stuck is still a reality. Fortunately, in the worst-case scenario, the front bumper has been fabricated and has a centrally mounted tow hook to get it out of a hairy situation. It may lead you to think "what on earth can pull THAT out of a snowstorm?" Well, a snow-dozing Caterpillar, for starters.
To sum it up, this truck is an absolute monster and couldn't serve a better purpose. It's rugged, durable, looks incredible, and allows people to live a lifestyle off the grid and still get the supplies they need. We wouldn't mind test driving it one time, hint, hint.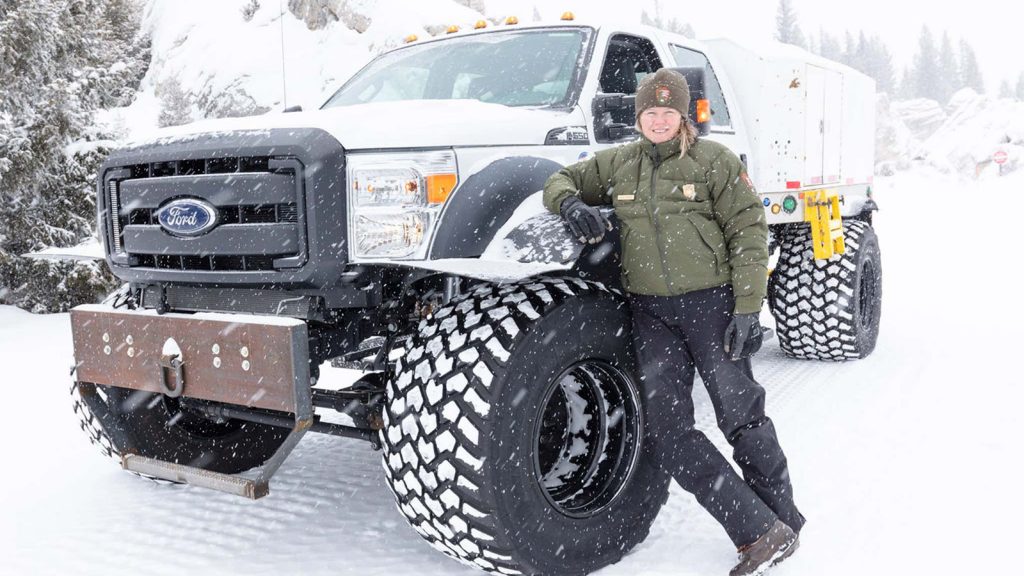 Read More from PowerNation
Latest PowerNation Episodes