5 Things You Need To Know About The 2024 Ram 1500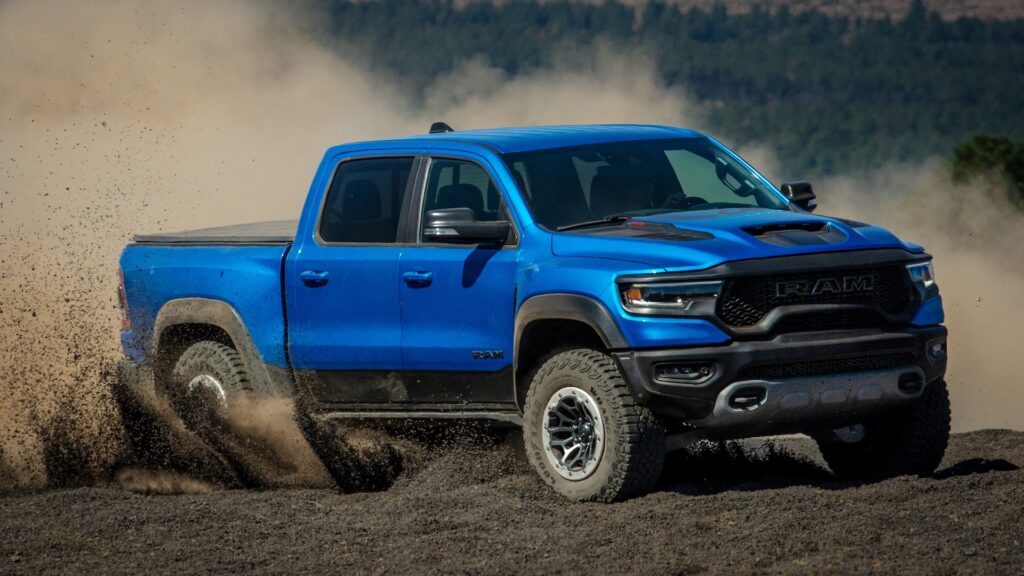 The 2024 Ram 1500 has been one of the biggest contenders in the full-size pickup truck market since it first debuted under the Dodge brand in 1981. Since then it has gone on to be one of the most reliable, durable, and technologically advanced pickups available. With improvements in its payload and towing capabilities, off-roading performance, as well as being one of the most fuel-efficient trucks on the market, the 2024 Ram 1500 has been repeatedly tested to handle even the most punishing conditions with ease. So let's take a closer look at some of the new highlights on this truck for the new model year.
1. Final V8-Powered TRX Edition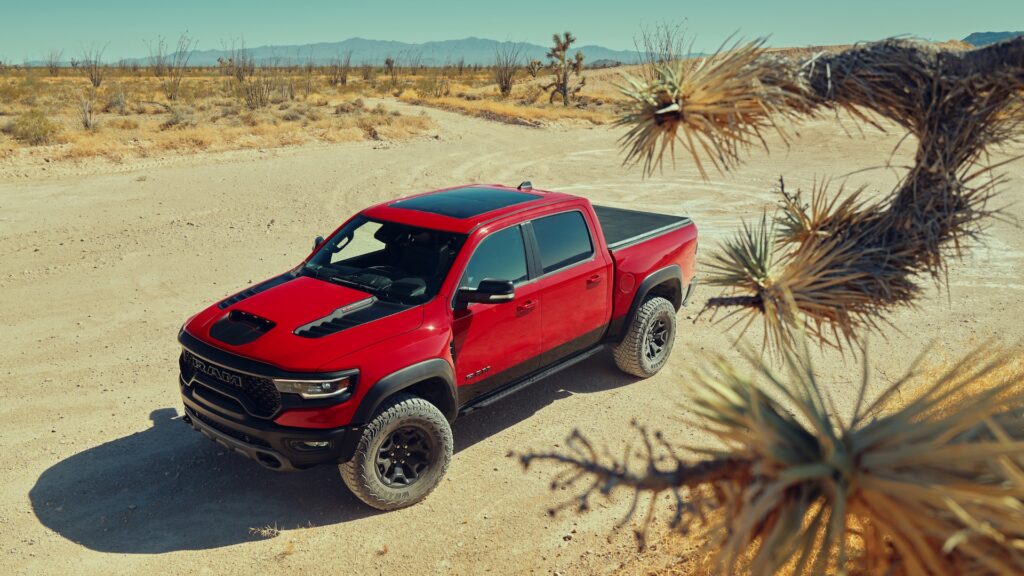 Those who have driven the TRX model understand why it is four wheels of fun. Dubbed "the Apex predator of the truck world", the 2024 Ram 1500 TRX will be the final model year to mark the end of the 6.2L Supercharged HEMI V8 engine. Able to produce 702 horsepower and 650 lb-ft. of torque, this truck is certainly the top choice for anyone who wants to dominate both the highway and the trails as it is capable of accelerating 0-60 mph in 4.5 seconds and clearing the quarter mile in 12.9 seconds at 108 mph.
The 2024 Ram 1500 TRX 6.2L Supercharged V8 Final Edition comes with its own selection of unique exterior colors (Delmonico Red, Night Edge Blue, and Harvest Sunrise), beadlock-capable wheels, Patina stitching on the dashboard and seats, an embroidered "TRX" seat back logo, leather and carbon fiber flat-bottom steering wheel and carbon fiber accents on the driver's cluster display, unique cluster splash screen, and more.
2. Towing & Payload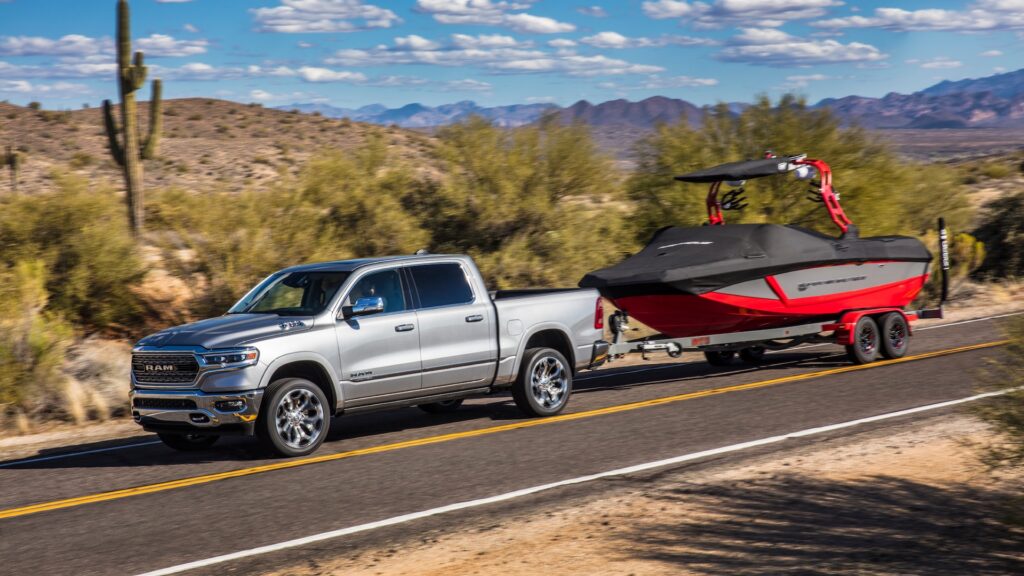 Because the 2024 Ram 1500 can do more than drive fast and look cool, this truck also has one of the best towing and hauling capabilities on the market. It is already being reported that is the best-in-class available hybrid with a max towing capacity of 12,750 pounds and a max payload of 2,300 pounds.
So whether you're transporting a boat, motorcycle, or another car, or you've got lumber, bricks, camping gear, or anything else in the bed, this truck has you covered.
3. Interior Improvements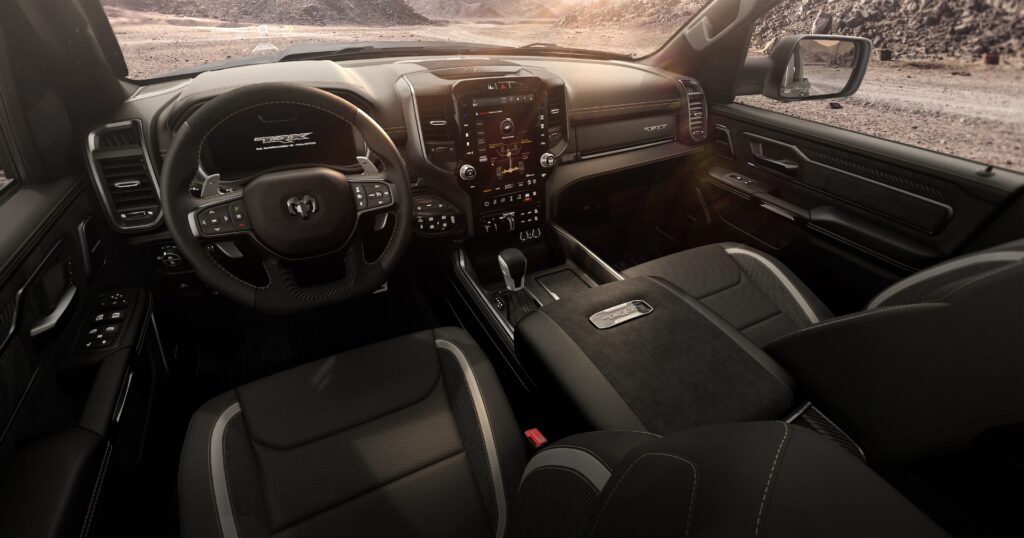 Because the inside of the truck is where most owners will be spending their time, the 2024 Ram 1500 has already been dubbed by Stellantis as the "most luxurious Ram 1500 ever."
To back up that statement, this truck features a new interior package with the Uconnect 5 system and a 12-inch touchscreen infotainment cluster with Alexa in-vehicle assistant, Bluetooth connectivity for smartphones, tow-specific navigation, dynamic range mapping, Adaptive Cruise Control, Blind-spot Monitoring, Ready Alert Braking, as well as connected driver profiles.
The 2024 Ram 1500 is also available with a dual-pane panoramic sunroof, 12-inch digital cluster, head-up display, and digital rearview mirror.
4. Off-Roading Capabilities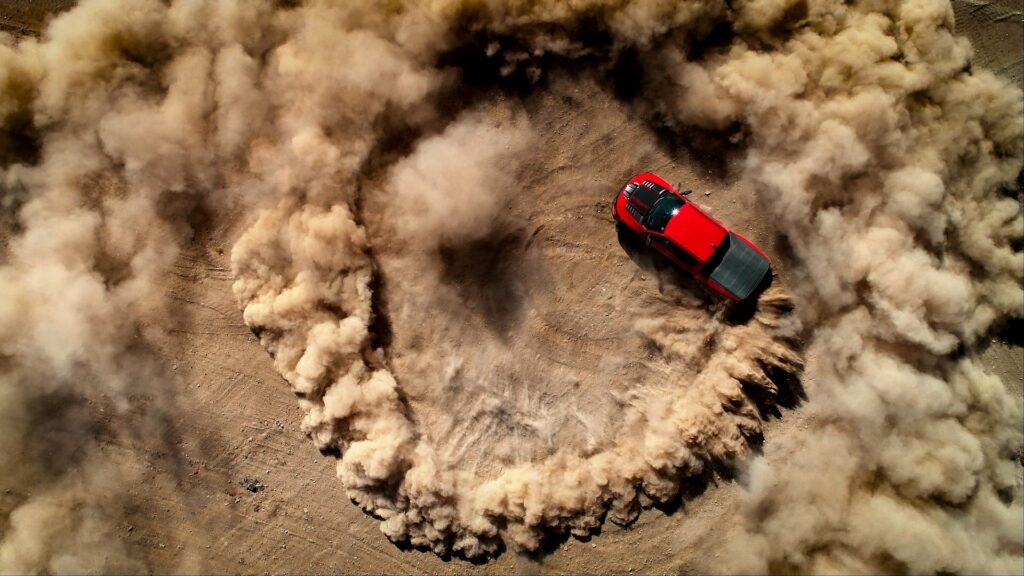 Because this truck is one of the most capable full-size off-road pickups today, the 2024 Ram 1500 will be adding a few additional improvements to make those rides through the trails a lot more fun. One of the newest features on this truck includes a Tailgate Ajar warning lamp as standard equipment across the entire lineup. Other features like an electronic rear-locking differential, skid plates, 1-inch raised ride height, 33-inch Goodyear Wrangler DuraTrac tires, and Bilstein front and rear performance tuned-shock absorbers will now be available on the Ram 1500 Tradesman Warlock model.
So even for a new truck, owners won't have to feel too bad about getting it dirty. After all, it was intentionally designed for this very reason!
5. Power, and Speed Across The board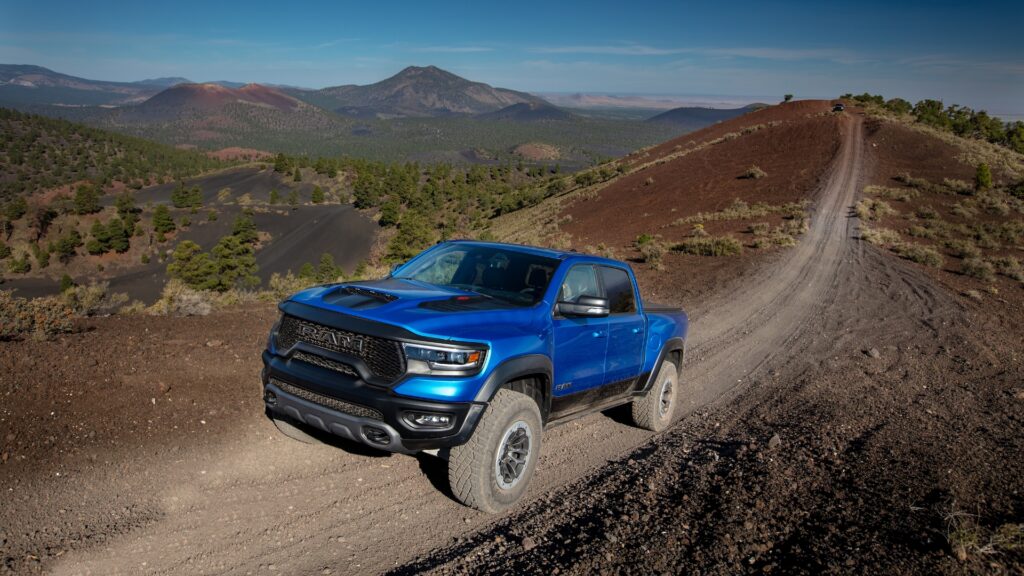 Fuel economy is probably one of the most important things a prospective buyer will look for in a new vehicle. They want to know that they are getting their money's worth every time they pull up to the gas station to fuel up. Thankfully, the 2024 Ram 1500 features the most fuel-efficient, as well as the most powerful version ever featuring the 3.6-liter eTorque Pentastar V-6 engine.
This drivetrain can produce 305 horsepower and 269 lb-ft of torque, and the 5.7-liter eTorque HEMI V-8 engine, which is a class-exclusive available V-8 hybrid with variable-valve timing (VVT), creates even greater fuel efficiency with 395 horsepower and 410 lb-ft of torque.
Read More from PowerNation
Latest PowerNation Episodes