2021 Ram "Built to Serve" Honor Servicemen and Women in the Military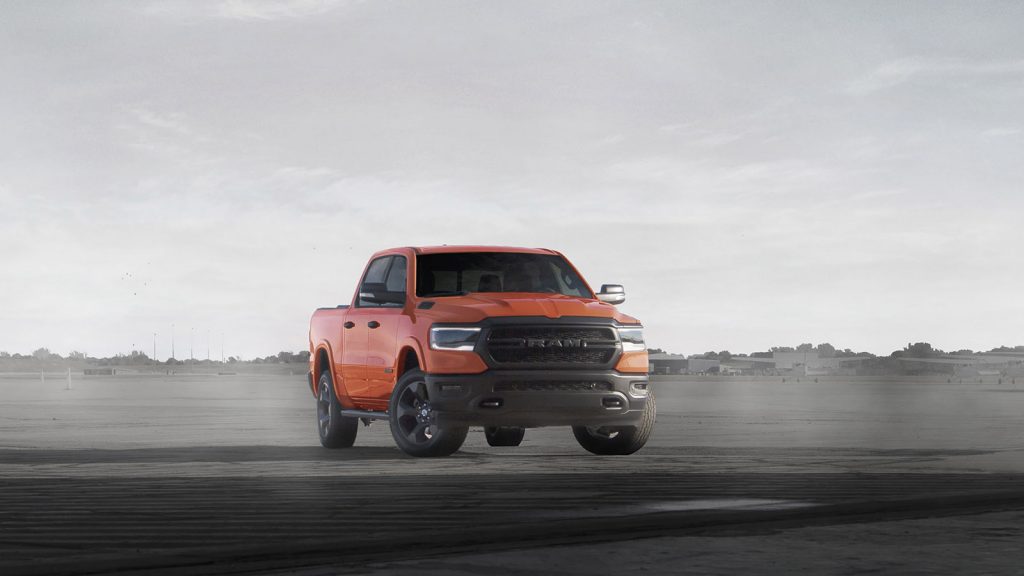 Orange you glad Ram is honoring our servicemen and women in the military? It's easy to get lost in our auto brand bias when they add new competition to their lineup, but honoring our servicemen and women in the military is something we can all come together about.
Ram has done an exceptional job honoring all branches of our military, with the exception of Space Force. They've done this with their "Built to Serve" line of half-ton pickup trucks, all of which come in limited-run color schemes, offering a locking rear differential, skid plates, and upgraded shocks. The best part of these trucks? Obviously what they stand for, but second best? How they look, which is especially true for the fifth and final edition dedicated to the United States Coast Guard.
Up to this point, other "Built to Serve" Ram 1500s have been painted a more plain neutral color, but the latest edition is a bright shade of orange. Brighter than what you'll find on any Chevy pickup, and even more than what you'll find on the new Ford Raptor. It's closer to what you'd expect on a McLaren or Lamborghini. Either way, it's bright, and it's awesome.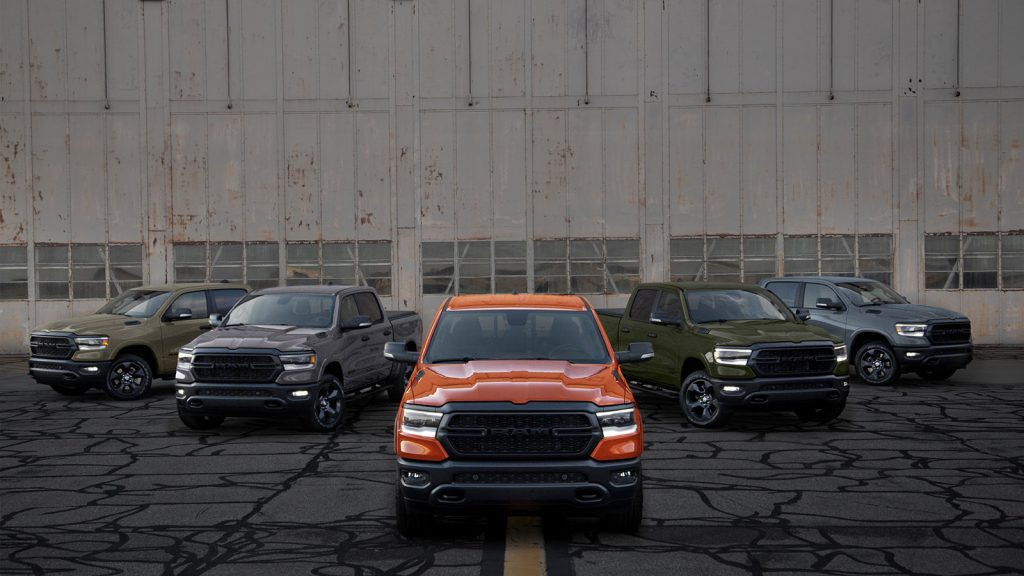 Let's put it this way – it's a shade of orange that will surely stand out from the hundreds of thousands of other Ram trucks sold each year. Only 500 units will be painted in the "Spitfire" color, while another 750 will be produced in "Bright White," which Ram didn't show in their press release, for one reason or another.
The interior is equipped with tacti-cool gear that includes Velcro patches on the front and side of each chair and MOLLE pouches on the seatbacks. Ram has done this in an effort to allow buyers to customize their trucks with personal touches, including name tapes, regimental patches, slogans, or whatever the consumer desires. It also fits nicely with the vinyl and cloth interior that features contrast stitching – which is, you guessed it, orange.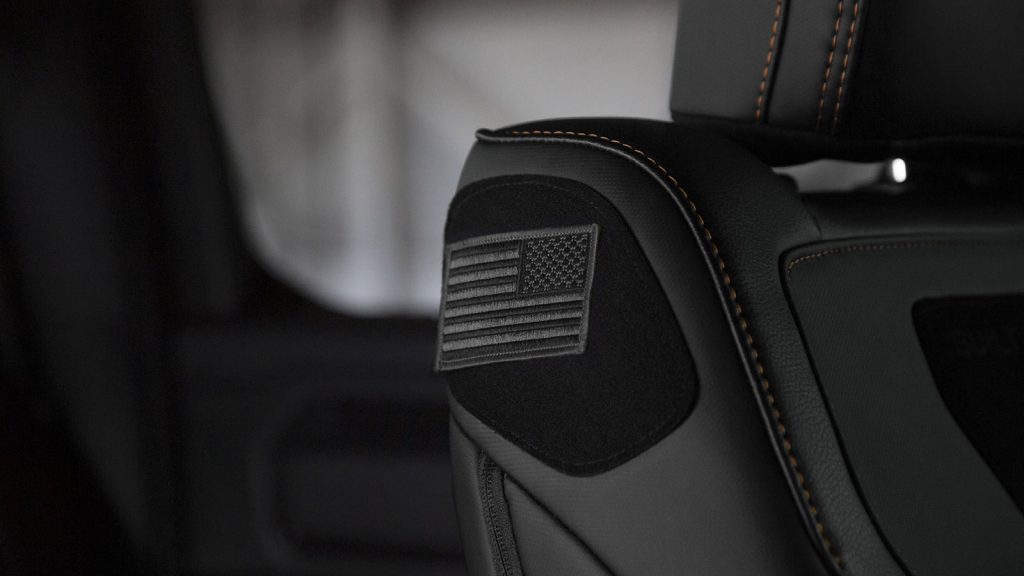 The exterior has a ton of stealthy black touches, including the headlight bezels, front grille, side steps, badges, and four-inch exhaust tips in the back. Each Built to Serve Ram is made tougher by tow hooks, underbody armor, and all-terrain tires, which are tied together by 20-inch aluminum wheels with a Technical Grey finish.
Customers can also choose the engine they want. This can be a 5.7L Hemi V8 or the fuel-efficient EcoDiesel V6 that goes 1,000 miles on a tank of gas. No matter your choice, we know it's going to look pretty awesome, especially with what it means.
Read More from PowerNation
Latest PowerNation Episodes