Woman Takes a Ride in a C8 Corvette For Her 100th Birthday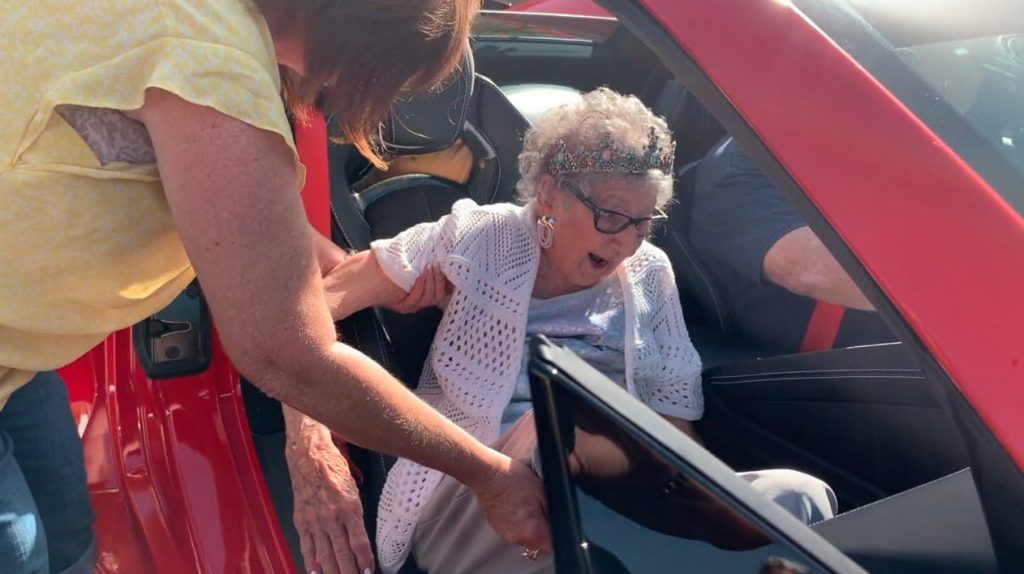 You are only as young as you feel. So even though Audrey Matheson just celebrated her 100th birthday, she is still active and lively as she was in her younger years. So when she was asked by her caregiver what she always wanted to do but never did was take a joyride in a red Corvette convertible.
When it was time for her birthday celebration, Audrey was surrounded by friends, family, and a few surprise guests like the Scottsdale fire department and a baby Wallaby from the local wildlife rescue.
Of course, they saved the best for last as Audrey's party was paid a visit by the East Valley Corvettes Club to give her the gift she has always wanted: to ride at top speed in a red C8 Corvette.
When asked how it felt to ride in the sports car, Audrey replied, "I'm a bit shaken up! It's been quite a day."
Read More from PowerNation
Latest PowerNation Episodes