Study Shows Which Vehicles Have The Most & Least Number of Lifetime Recalls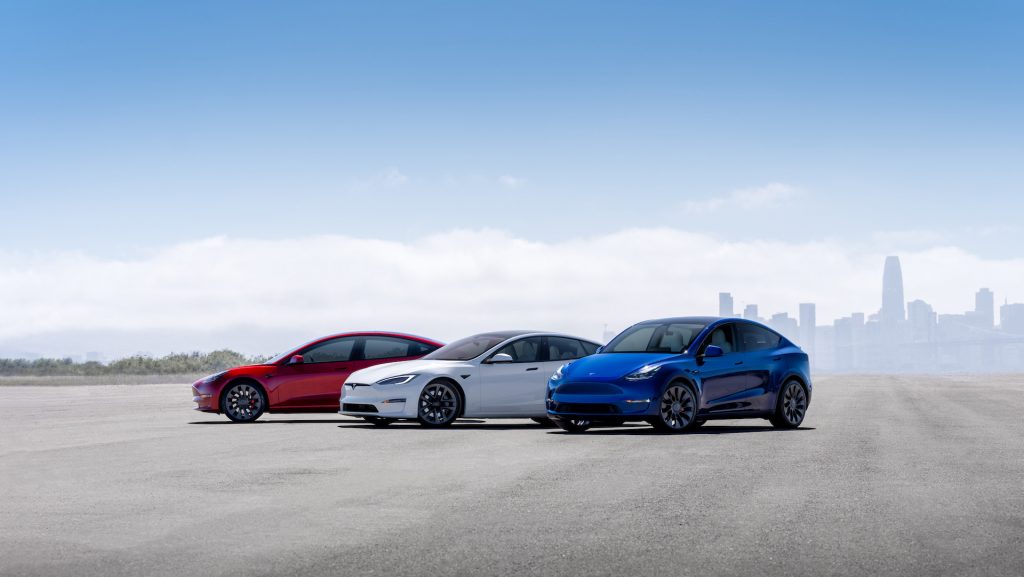 For drivers, vehicle recalls are hardly a pleasant experience. Sure, chances are you won't have to pay to have the issue fixed by your local dealership. But depending on the issue, you may find yourself without a vehicle for a few hours to a few days. According to a study conducted by iSeeCars, there were over 400 recalls issued in 2022, affecting more than 25 million vehicles. The figures were even higher in 2021 where over 1,000 recalls were sent out, which affected more than 35 million vehicles.
Cars, like any other machine, can wear down over time and use. With that, issues regarding safety and/or functionality can come up. If the same issue happens to a particular model enough times, that's when a recall gets sent out to either fix or prevent it from happening again.
But in this same study by iSeeCars, the likeliness of a recall can depend on the specific model involved. By analyzing data regarding vehicle recalls provided by the National Highway Traffic Safety Administration (NHTSA) for models of the last 10 model years to determine the estimated number of recalls it will see in a 30-year lifespan.
The 25 Models with the Most Recalls
On average, vehicles of all makes and models will see four recalls in its lifetime. But based on the data, the most recalled vehicle on the list was the Tesla Model Y with a projected 62 recalls, which is more than 15 times the average amount. Tesla, despite being fully electric, takes up most of the top slots on the list. The Telsa Model 3 takes the third slot with a projected 56 recalls. The Tesla Model X is in fourth place with 27 lifetime recalls, and the Telsa Model S trails behind in fifth place with 26 recalls.
The only non-electric vehicle in the top 5 spots is the Porsche Panamera coupe, which placed second on the list with 61 lifetime recalls.
Models with the Most Safety Recalls
Rank
Model
Expected 30-yr Lifetime Recalls
Compared to Overall Average
1
Tesla Model Y
62.4
15.60x
2
Porsche Panamera
61.8
15.45x
3
Tesla Model 3
56.8
14.2x
4
Tesla Model X
27.3
6.83x
5
Tesla Model S
26.4
6.60x
6
Lincoln Aviator
23.0
5.75x
7
Volkswagen Atlas Cross Sport
22.4
5.60x
8
Volkswagen Atlas
20.8
5.20x
9
Ram 1500
20.5
5.13x
10
Ram 1500 Classic
20.5
5.13x
11
Ford F-150
16.9
4.23x
12
Porsche Macan
16.1
4.03x
13
Porsche Cayenne
15.6
3.90x
14
Kia Telluride
14.4
3.60x
15
Porsche 911
13.0
3.25x
16
Lincoln Corsair
12.7
3.18x
17
BMW X7
12.4
3.10x
18
Ford Explorer
11.8
2.95x
19
BMW 3 Series
11.7
2.93x
20
BMW 5 Series
10.7
2.68x
21
Jeep Grand Cherokee
10.4
2.60x
22
Jeep Grand Cherokee L
10.4
2.60x
23
Chevrolet Silverado 1500
10.2
2.55x
24
Subaru Ascent
10.1
2.53x
25
Jeep Wrangler
10.0
2.50x
Overall Average
4.0
–
The 33 Models with the Least Recalls
As it was previously mentioned, the overall average number of recalls a vehicle will see is four. While the previous list detailed which models are seeing an above-average number of recall notices, there is also an impressive list of models that will probably never see one in their lifetime. Brands like Mercedes-Benz have nine models earning places on the list for least-recalled cars, as well as Toyota & Lexus which also have nine models making the list with lower-than-average lifetime recalls.
Models with the Fewest Safety Recalls
Rank
Model
Expected 30-yr Lifetime Recalls
Compared to Overall Average
1
MINI Convertible
0.2
0.05x
2
Lexus NX 300h
0.3
0.08x
3
Lincoln MKZ Hybrid
0.5
0.13x
4
Mercedes-Benz CLA
0.5
0.13x
5
Lexus RX 450h
0.5
0.13x
6
Nissan 370Z
0.5
0.13x
7
Hyundai Elantra GT
0.6
0.15x
8
Mercedes-Benz GLA
0.6
0.15x
9
Mercedes-Benz GLC
0.7
0.18x
10
Lexus IS 300
0.7
0.18x
11
Mercedes-Benz GLE
0.7
0.18x
12
Ford Fusion Energi
0.7
0.18x
13
Mercedes-Benz AMG GT
0.7
0.18x
14
Mazda CX-3
0.7
0.18x
15
Lexus ES 300h
0.8
0.20x
16
Kia Rio 5-Door
0.8
0.20x
17
Lexus RC 350
0.8
0.20x
18
Mercedes-Benz GLB
0.9
0.23x
19
Infiniti QX50
0.9
0.23x
20
Chevrolet TrailBlazer
0.9
0.23x
21
Mercedes-Benz S-Class
0.9
0.23x
22
Ford Fusion Hybrid
0.9
0.23x
23
Mercedes-Benz GLS
0.9
0.23x
24
Nissan Titan XD
0.9
0.23x
25
Lexus IS 350
1.0
0.25x
26
MINI Clubman
1.0
0.25x
27
Mitsubishi Mirage G4
1.0
0.25x
28
Toyota Prius Prime
1.0
0.25x
29
Toyota Corolla Hatchback
1.0
0.25x
30
Mercedes-Benz A-Class
1.0
0.25x
31
Toyota Camry Hybrid
1.0
0.25x
32
FIAT 500X
1.0
0.25x
33
Infiniti Q60
1.0
0.25x
Overall Average
4.0
–
Read More from PowerNation
Latest PowerNation Episodes