Watch Phoenix Police Successfully Use 'Grappler Bumper' to Safely End High-Speed Chases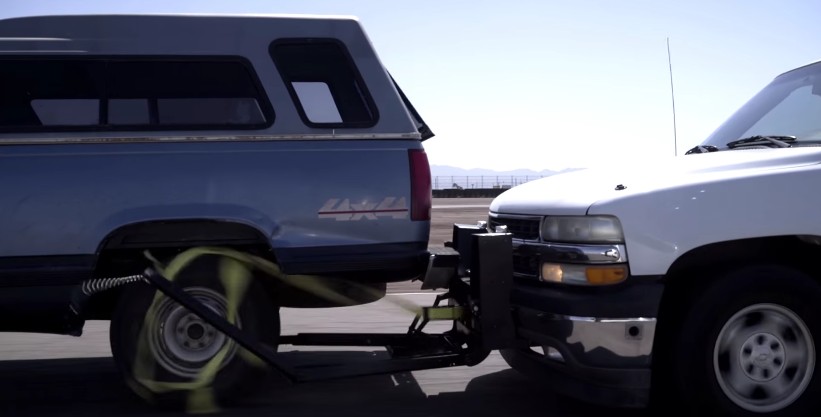 High-speed chases are one of the many dangers police officers could face any day while on duty. Not only are they themselves at risk, but so are other drivers and passengers on the road as well. Sometimes they end safely, and in some unfortunate cases, they don't.
But a new device used by the Phoenix Police Department may change the way law enforcement approaches, and ultimately ends high-speed chases.
Known as the "Grappler Police Bumper", this device is mounted to the front bumper of a police cruiser that can tether a suspect's rear axle, thereby preventing them from fleeing the authorities.
Invented by Leonard Stock in 2016, the grappler device was the result of needless destruction caused by police chases. In an effort to develop a newer method of handling these situations that are safer for all parties involved, he tested his first prototype on his family's Suburban. Now the grappler bumper is utilized by law enforcement throughout the country.
Read More from PowerNation
Latest PowerNation Episodes