Truck Driver Narrowly Avoids Crashing Into School Bus After Its Brakes Fail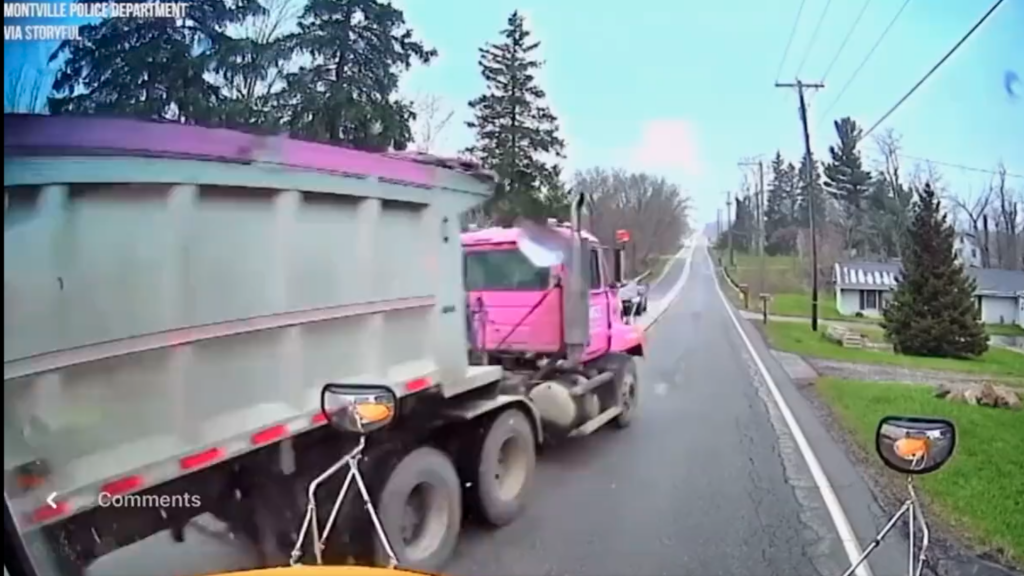 A very high-strung moment in Montville, Ohio resulted in what could have been the best-case scenario under the circumstances.
A runaway truck was seen barely colliding with a school bus and many other vehicles after its brakes failed at the worst possible moment. As seen in footage captured by dashcams on both the truck and the school bus, the truck driver threads the needle between the school bus and vehicles in the opposite lane.
According to a report by Fox8, the driver of the school bus was Dylan Boyland, a full-time mechanic for the Medina City School Transportation Department, who was picking up children for the first time. "First time with kids on the bus, you've really got to get in that driving mode and just take your training to the best that you know you can do," said Boyland. "You have to know how much time you have to move and where you are at in the situation."
Police said that after his brakes failed, the driver of the truck began to downshift the 18-wheeler, blare his horn, and flash his lights to alert drivers of the vehicles in his path. After would could have been a devastating collision, the truck driver managed to come to a stop a quarter-mile away down the road.
Read More from PowerNation
Latest PowerNation Episodes