Toyota Is Named The Official Automotive Partner of the National Football League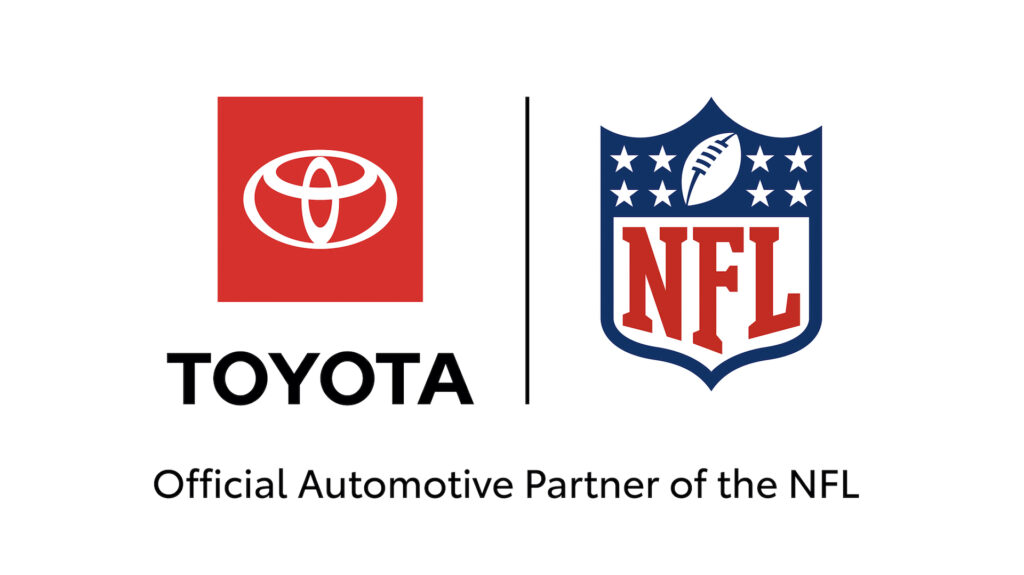 Toyota secured a real touchdown of a corporate deal because the automaker announced it is the official automotive partner of The National Football League (NFL) in a multi-year sponsorship agreement.
This means that Toyota will be able to utilize the NFL's year-round calendar as a mighty marketing platform for football fans throughout the U.S.
RELATED: Watch Every Car Ad from the Big Chiefs/Eagles Game on Sunday
The Official Automotive Partner of the NFL
"The NFL is the number one sports property in the U.S. with 205 million passionate fans," said David Christ, group vice president and general manager, Toyota in a press release. "This partnership provides us the opportunity to connect with fans through a wide array of NFL programs and platforms, allowing us to share our brand message and promote our vehicles to a diverse and highly engaged audience."
By incorporating itself into the National Football League's enormous and diverse fanbase, Toyota aims to connect with current and future consumers in a more authentic and genuine way.
"We're thrilled to welcome Toyota, a brand that has supported both the League's media partners and its clubs, now as the Official Automotive Partner of the NFL," said Tracie Rodburg, senior vice president, Sponsorship Management at the NFL. "Toyota shares the NFL's strategic vision and goals, prioritizing authenticity and a commitment to their consumers, our fans. We look forward to working together to bring fans exciting programs in the seasons ahead."
Toyota's History with the National Football League
This won't be Toyota's first time working closely with the National Football League. Back in the 1980s, Toyota was the primary sponsor behind the Halftime Show on ABC's Monday Night Football. In 2006, Toyota returned again to the NFL as the current halftime show sponsor for Sunday Night Football on NBC. Now, the automaker's new partnership with be magnified across national television broadcasts and online media outlets.
"For more than half a century, Toyota and the NFL have brought American families together for memorable experiences and iconic moments," Christ added. "With this partnership, and the combined resources of Toyota and the NFL, the best is yet to come."
Whether this means that the Toyotathon will be running throughout the football season remains to be seen.
Read More from PowerNation
Latest PowerNation Episodes