This Crazy 1,200+ Horsepower Chevy Rat Rod Diesel Truck is Street Legal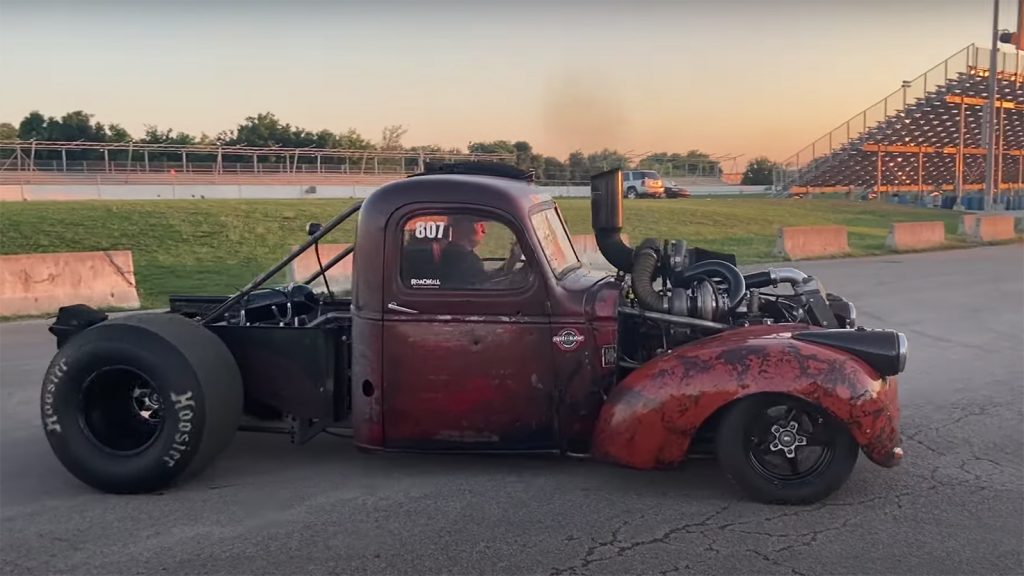 Even by today's standards, 1,200 horsepower is absolutely ridiculous, so imagine having that much power in a truck that came with around 78 horsepower stock. This incredible 1945 Chevy drag truck named Burnie is a force to be reckoned with, and is exactly what we needed to see today.
You may have your feelings about its rough patina look, but what makes it so unique is that you'll be hard pressed to find anything else like it on the road. Patina is certainly a style that's more of an acquired taste, but beauty is in the eye of the beholder. Burnie pulls it off – even if it looks like the truck from the horror movie Jeepers Creepers.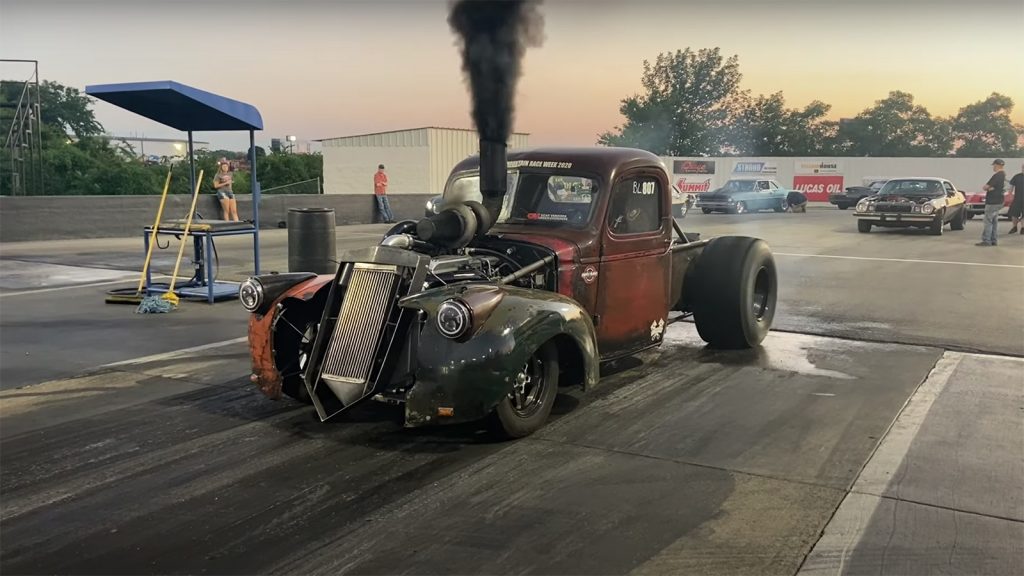 What's even cooler about the Rat Rod is its exposed common-rail Cummins diesel engine and stack exhaust that exits in front of the window. The name, Burnie, stems from a rats nest that caught on fire when Berry's Builds started working on it. We always like a good story for the name choice. A lot of blood, sweat, and tears have been poured into this truck, but it's paid off as it's won events across the United States and built a substantial following in the process.
How does it make all of its power? Well, Burnie boasts a high-output 5.9L Cummins built by a diesel shop out of Utah. It also runs a compound turbo setup with an 88-millimeter Garrett GT55 on one side and a BorgWarner 7378 on the other. The result? A gut-wrenching 1,283 horsepower without any help from the bottle. There is one problem, which truck owners can attest to, and that's traction. Trying to lay down 1,200 horsepower with very little weight in the back is quite a challenge. If you've mastered the art, let us know your secret.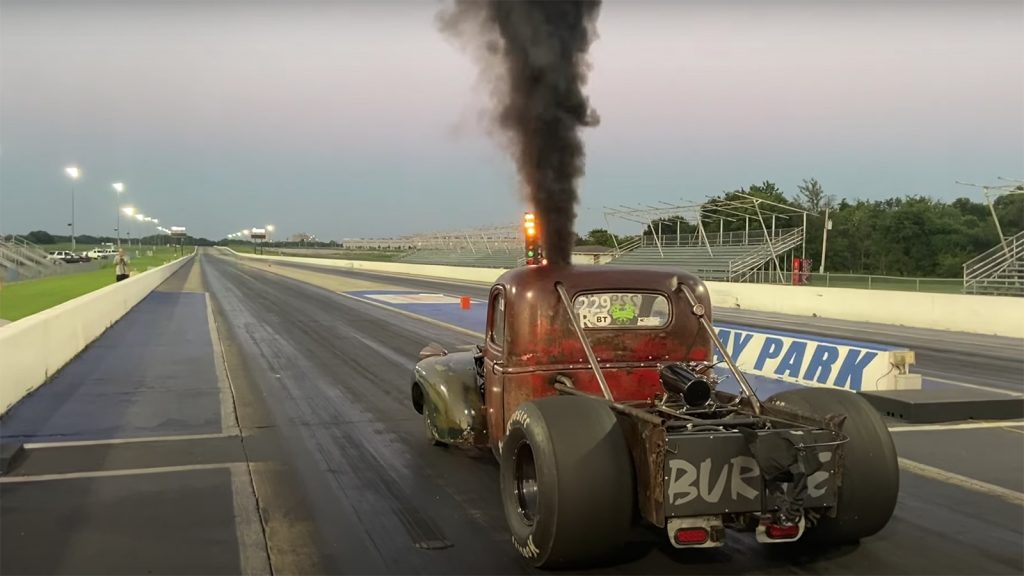 Even with the truck's 17-inch wide Hoosier drag slicks, it has problems hooking up. To deal with all that power, it has a Moser M88 rear end with 45-spline axles and a solid transmission, similar to what you'll find in a standard Cummins but a lot more sturdy.
Robert Berry has one thing in mind for Burnie, which is to transform it into the fastest two-wheel drive, street-legal, diesel truck. He's certainly close. The best 1/4 mile time it's put out so far is 8.90 seconds. For now, he's got some work to do in order to achieve the record figures, but it's something we'll be following along with closely. Make sure to check out the video to hear that sound.
Read More from PowerNation
Latest PowerNation Episodes