Thieves Spotted Stealing a Corvette's Wheel in Under a Minute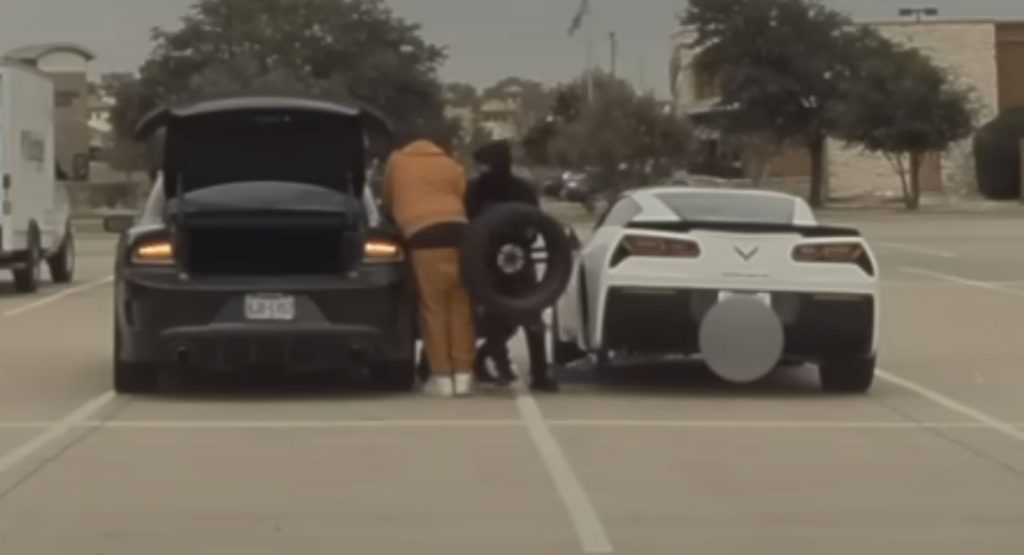 The Southlake Police Department of Southlake, TX recently released footage of three thieves spotted stealing the wheel off of a C7 Chevrolet Corvette Stingray in under a minute.
The video, which was recorded from the front-facing camera of a nearby Tesla, spotted the three individuals pull up next to the Corvette and retrieve a car jack from the trunk. While one man jacked up the sports car, a second immediately began removing its lug nuts, a process from beginning to end that took about ten seconds to accomplish.
Of course, the Corvette's alarm was set off as soon as its wheel was removed, setting the three men into a panic. While one man took the stolen wheel and threw it into the truck of the car, another of the thieves dropped the jack and planet the Corvette onto a cement block before they all rush back into their getaway car and drive off.
The Corvette's tire and wheel are valued at approximately $700.
The Southlake Police have confirmed that they are pursuing the three suspects seen leaving in the Dodge Charger, especially since the license plate is clearly visible in the security footage.
Read More from PowerNation
Latest PowerNation Episodes