Thick Fog Leads to 200-Car Pileup on Bridge in China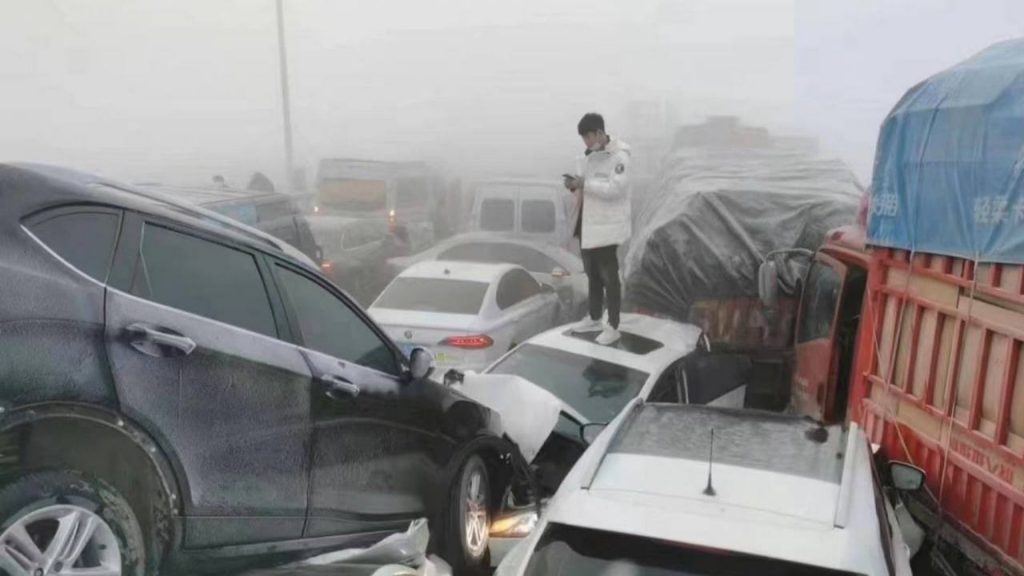 If you ever get frustrated about morning commute traffic, just remember that it can always be worse. This was the case in Zhengzhou, China where a thick layer of fog caused a 200-car pileup on the Zhengxin Huanghe Bridge.
According to a report by Fox, witnesses say that the thickness of the fog greatly reduced everyone's ability to see the vehicles in front of them. In combination with the ice already on the road, 200 vehicles were unable to safely slow down, resulting in them crashing into each other, one after another.
The pileup left hundreds of drivers and passengers stranded on the bridge before first responders were able to attend to those at the scene. "This is too scary. Full of people here, I don't think we can get off the bridge," said one bystander in the video.
Additional videos and photos taken at the scene show cars, vans, trucks, and SUVs, facing in all directions in the pileup, with some even mounted on top of other vehicles.
All of the drivers and passengers stranded were eventually evacuated and traffic was later closed off from the bridge.
Read More from PowerNation
Latest PowerNation Episodes