The Cargo Ship Carrying Porsches, Lamborghinis, and VWs Has Sunk After Fire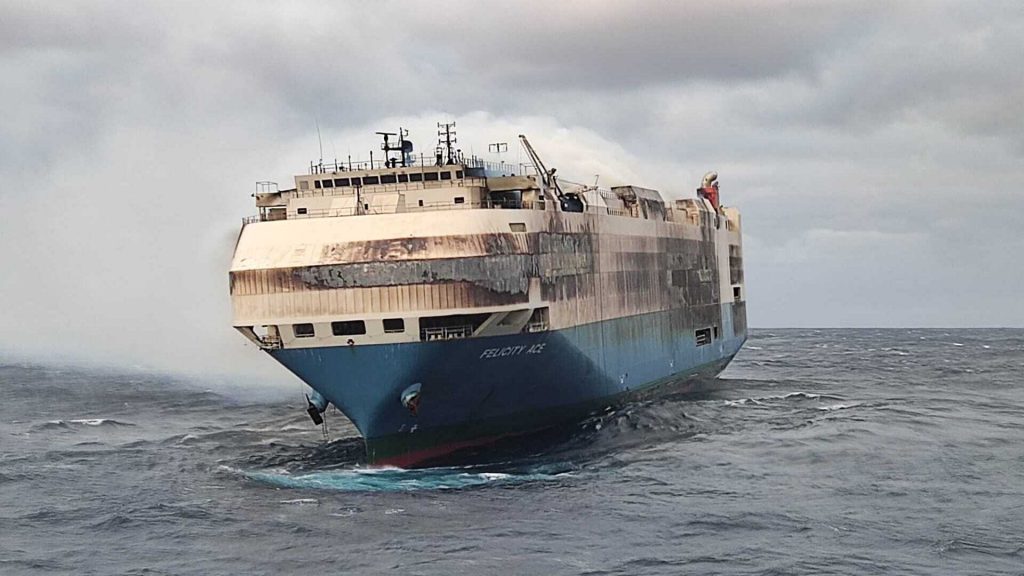 The Felicity Ace has been in the news for the last few weeks after a fire erupted on board, setting the entire vessel aflame and causing the 22-member crew to be rescued by the Portuguese Air Force. All while transporting nearly 4,000 sports cars that included Porsches, Lamborghinis, and VWs, with a total retail value of over $400 million.
According to the Felicity Ace's official information resource site, the vessel has sunk into the Atlantic Ocean, along with its cargo, while salvage crews attempted to tow it back to shore. "Initial reports from the local salvage team state that the vessel had sunk at around 9AM local time having suffered a list to starboard. The last vessel position was around 220nm off the Azores. The salvage crafts will remain around the area to monitor the situation."
Firefighters had been having trouble extinguishing the fires due to the Lithium-Ion batteries contained in the electric vehicles, which were reportedly fueling the fires even more.
RELATED: EV Batteries May Complicate Extinguishing Cargo Ship Fire
Read More from PowerNation
Latest PowerNation Episodes