The 30 Greatest Car Chase Scenes in Movie History: Part 3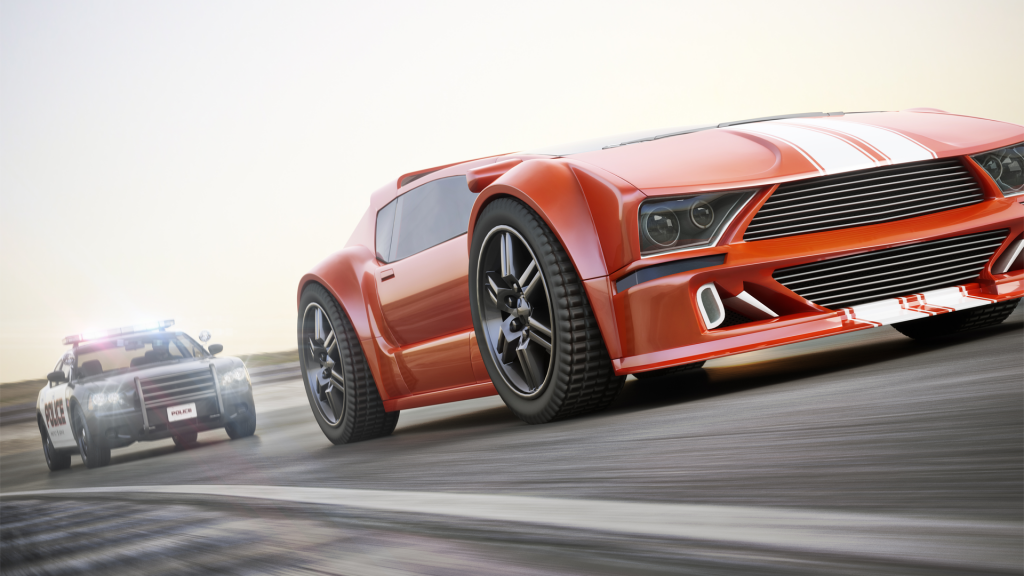 A thrilling chase sequence in a movie is as satisfying as the smell of burnt rubber and gasoline. There are dozens of iconic car chases throughout cinematic history, but now we must narrow it down to the final ten.
And before finishing, be sure to check out the other films on the list too!
RELATED: The 30 Greatest Car Chase Scenes in Movie History: Part 2
RELATED: The 30 Greatest Car Chase Scenes in Movie History: Part 1
10. Duel
Before Jaws, Stephen Spielberg made his directorial debut for a full-length film with Duel. In what seems like a never-ending game of cat-and-mouse, an ordinary businessman is tormented by an unknown trucker throughout the desert before the climactic standoff.
9. Smokey and the Bandit
As one of the most memorable characters to sit behind the wheel, Burt Reynolds' "Bandit" and his trusty 1977 Pontiac Trans Am make loads of fun trouble for a pesky sheriff in his mission to escort a tractor-trailer full of beer over state lines.
8. Terminator 2
It's not often that a film's sequel overshadows the original. But in the case of Terminator 2: Judgement Day, the amount of action, explosions, destruction, and memorable quotes make this film any film junkie's top 10.
7. Mad Max 2: The Road Warrior
Talk about a high-stress situation. Even during the post-apocalypse, Max can't catch a break as he is forced to fend off multiple attackers all at once while hauling a Semi through the Australian outback.
6. Vanishing Point
Vanishing Point isn't just a staple for every car/action movie lover's collection. 1970 Dodge Challenger.
In the film, Barry Newman plays Vietnam War hero Kowalski who has become a pill-addicted driver for hire. While transporting a car from Colorado to California, he spices up the job by betting his drug dealer that he can move the 1970 Dodge Challenger in under 15 hours. Proceed to include lots of reckless driving, police chases, and coverage by radio DJ Super Soul who helps portray Kowalski as a symbol of freedom.
It has also served as the inspiration for Tarantino's Death Proof and the music video for Audioslave's "Show Me How To Live."
5. Mad Max: Fury Road
In an age where remakes were looked down upon, Mad Max: Fury Road actually lived up to the name by raising the bar for some of the most exciting chase sequences put on film. And who knew we needed a flame-throwing guitarist to provide the war charge anthem?
4. The Blues Brothers
After receiving a vision from the almighty, the Blues Brothers' efforts to save the orphanage where they grew up results in one of the funniest, and most destructive chase scenes ever assembled.
3. Ronin
No CGI. No camera tricks. No cheesy one-liners. No music. No fancy editing or special effects. Just good old-fashioned action with some of the most intense stunt driving ever seen. Fair to say that Ronin's chase scene through the streets of Paris may serve as the standard modern action films hope to live up to.
2. The French Connection
You knew this was going to be on the list. Who could forget the high-tension scene when Doyle (Gene Hackman) must pursue a train through the congested streets of New York City. Filmed in a way that the audience feels like they are in the car with Hackman, The French Connection will forever be cinematic royalty just by this scene alone.
Fun Fact: This entire sequence was filmed without a permit from the city!
Bullitt
Steve McQueen is an American icon. So it only makes sense that his role in Bullitt seizes the top spot on our list. The film's chase between McQueen's Ford Mustang and a pair of hitmen's Dodge Charger through the streets of San Francisco made it, arguably, the greatest car chase scene of all time.
Read More from PowerNation
Latest PowerNation Episodes