Swedish Researchers Develop The First Female-Accurate Crash Test Dummy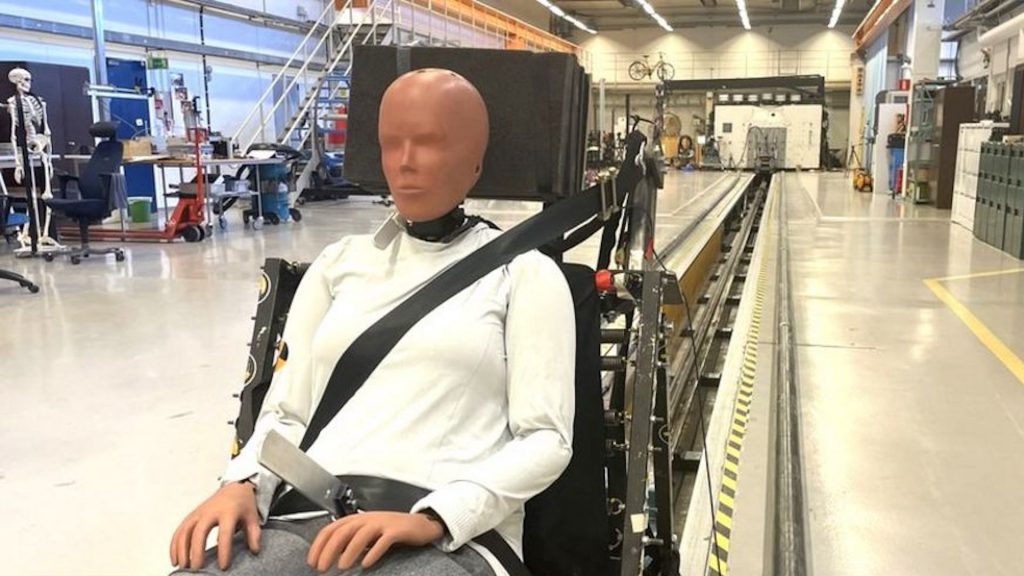 While crash test dummies have been largely helpful in setting safety standards for automakers, they have been designed based on the average male physique. This suggests that the average female may not be as protected in a crash when compared to the average male. According to a report by the National Highway Traffic Safety Administration, women are more likely to be injured or killed in a serious crash, and are more "susceptible to neck and abdominal injuries." The Insurance Institute for Highway Safety (IIHS) made similar findings in a report back in 2019.
Astrid Linder, director of traffic safety at the Swedish National Road and Transport Research Institute told the BBC how she and her team have been developing a crash test dummy that can accurately represent the average female body. "Females are somewhat shorter and lighter than males on average," says Linder. "And then we also have differences in muscle strength, which plays a role in terms of how you respond to a crash."
While there have been female-based crash test dummies before, some crash test sites have been using smaller male dummies, which are believed to misrepresent the female body in the event of an accident.
Read More from PowerNation
Latest PowerNation Episodes