Stuntman Sets New World Record For Side-Wheeling Through a Tight Gap in a Truck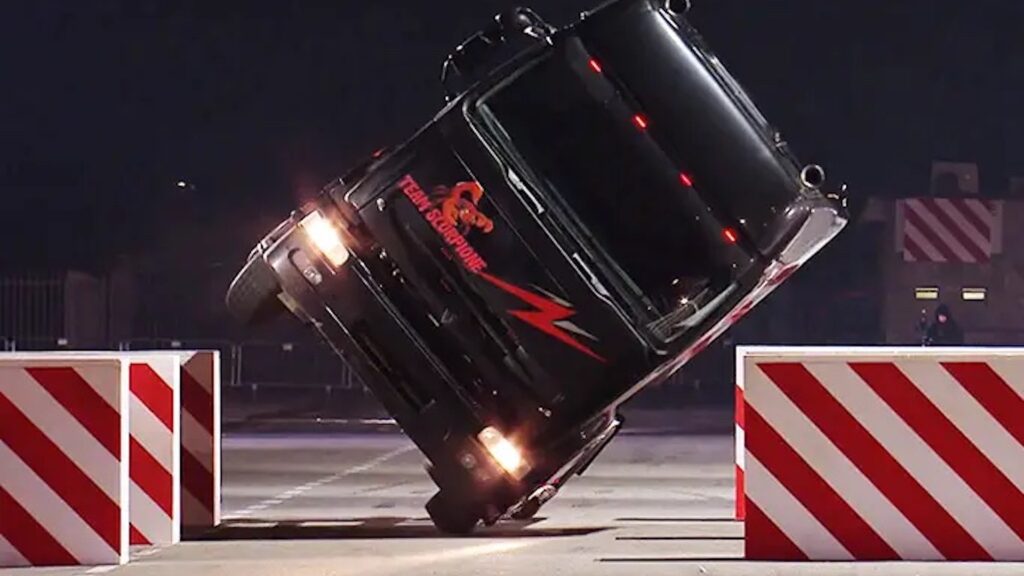 Holding a world record is a bragging right that only a tiny portion of people can boast about. The Guinness World Records has been a resource of interesting and fascinating people from around the world who have been able to document some level of greatness that has yet to be surpassed by anyone else on Earth. One of the latest individuals to set a new world record is Italian stuntman Marco Davide Giony, whose laser-sharp driving skills helped him set a new record that has yet to be beaten by anyone.
RELATED: The World's Lowest Car Looks Like A Real-Life Video Game Glitch
What Kind of World Record Did He Set?
The world record in question is the longest distance of a large HGV (Heavy Goods Vehicle) being driven while maintaining a side wheelie through a gap full of barriers. The stunt was filmed live on television and had Marco drive the large truck on its side through a gap 12 feet 5 inches wide. According to Guinness World Records, Marco's goal was to maintain a side wheelie through a gap of at least 10 meters (32.8 feet) and come to a controlled stop without falling.
What Happened?
Of course, hardly any record holder ever nails it on the first try. For Marco, maintaining the side wheelie without falling on the barriers was a very difficult task to accomplish. His first try had him driving through the barriers. On his second attempt, Marco lost the balance of the truck, causing it to fall on its side. But after his third and final attempt, Marco successfully set a new world record by driving the HGV in a side-wheelie a total distance of 32.8 feet.
"I've still got the adrenaline rush and my hand feels weak," Marco told Umberto Pelizzari, co-host of Lo Show dei Record, the TV show that aired his record attempt. "Now the adrenaline is falling and I could lie right here," he joked.
Marco isn't the only record holder for this type of stunt. Sun Jinguo of China set the world record for driving a tractor in a side-wheelie through a tight gap a total distance of 3 feet 3 inches in 2013. Alastair Moffatt of the UK also received the world record for this maneuver, but for driving a car through the tightest gap ever, which was 17.52 inches wide.
Read More from PowerNation
Latest PowerNation Episodes