Street Racers Slam Into Unsuspecting Driver on Highway In Viral Video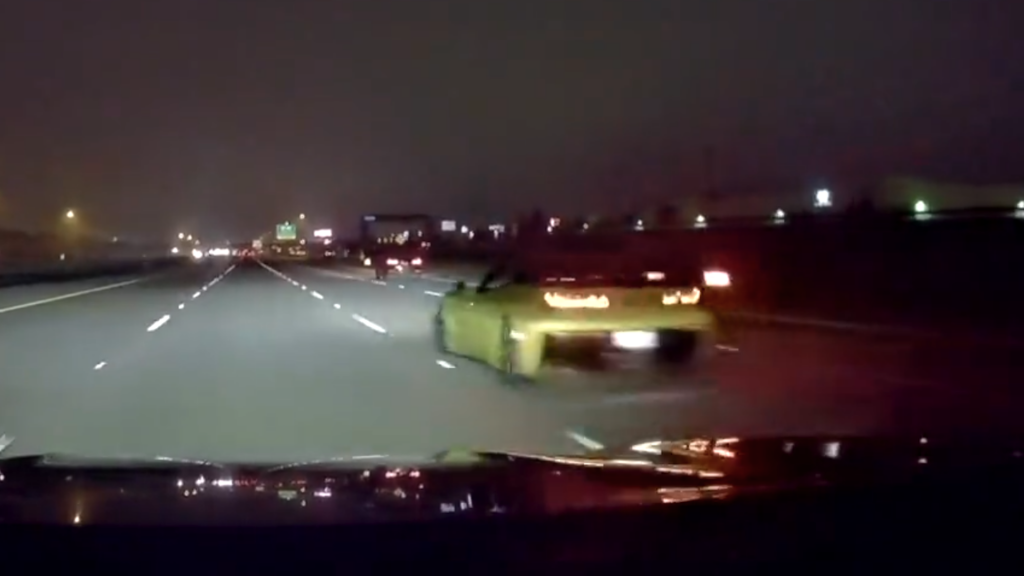 A car accident involving three vehicles on the Sam Rayburn Tollway north of Dallas, TX was caught on the dashcam of a nearby truck driver. Footage of the crash has since gone viral.
As seen in the video below, a Chevrolet Corvette was seen racing against a Ford Mustang at speeds of at least 80 mph. That was until the driver of the Mustang slammed into the rear of an unlucky Hyundai. The crash then caused the Corvette to roll over onto the left shoulder of the highway.
According to NBCDFW, the driver of the Mustang, later identified as 27-year-old Jordan Brown, fled the scene before being apprehended by police. Brown was allegedly intoxicated at the time of the accident. He is facing six charges, with intoxication assault among them.
Both the driver and the passenger of the rolled-over Corvette, 43-year-old David Ciske and 30-year-old Dustin Smith, were transported to hospitals in Plano for their injuries. Ciske's condition has been labeled as "stable" while Smith's condition was under "critical."
Charles Washington, the driver of the truck who caught the crash on his dashcam, was shocked by the scene of the crash. "I heard the cars before I saw them. Like, my car just shook," he tells NBCDFW. "Then I look to my right, I saw two cars speeding. I'm thinking, 'What idiots. Why are they driving so fast?'" Washington recalled. "Within like a second or two, I saw them crash."
Washington said he did not realize there was a third car involved in the crash at first. According to the Texas DPS, the Hyundai driver involved in the incident has been treated and released from the hospital.
Read More from PowerNation
Latest PowerNation Episodes