Stellantis CEO Says the Dodge Charger EV's Fake Exhaust Sound Hasn't Been Perfected Yet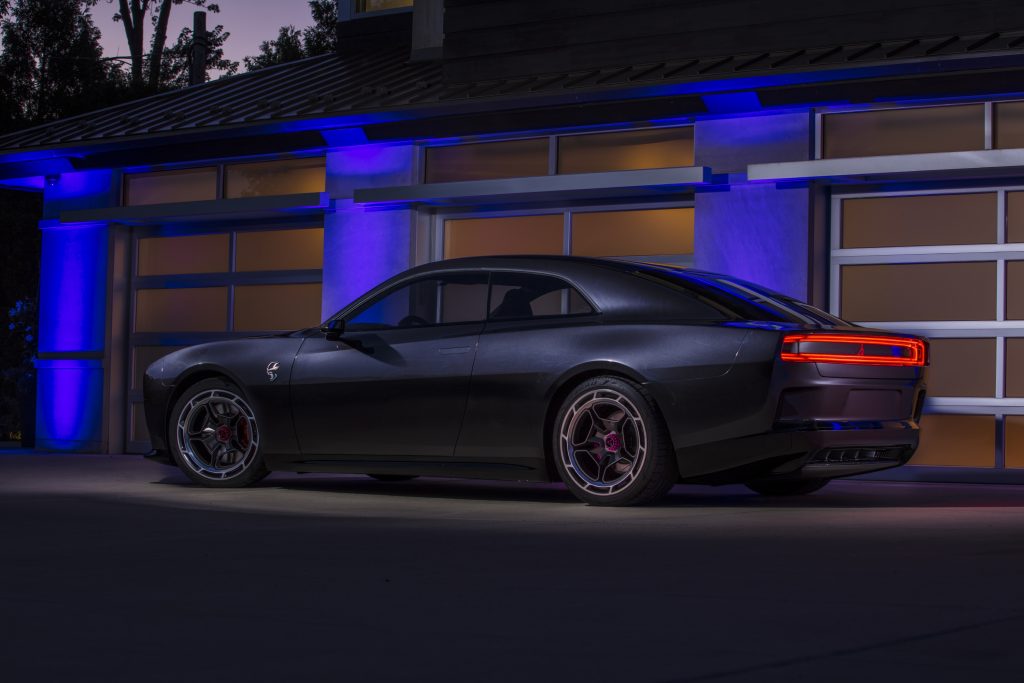 In the spring of 2022, Dodge left many muscle car enthusiasts divided when it revealed its first ever fully-electric concept, the Dodge Charger Daytona SRT EV. Some fans were surprised and intrigued, while others were disappointed and concerned. Of course, the main worry all-around has been the car's "exhaust" system meant to replicate the signature loud roar and rumble of its ICE predecessors. Of course, considering the car is electric, the exhaust is really a speaker system installed in the rear.
In August 2022, fans were able to hear a preview of the Dodge Charger Daytona SRT EV's new sound generated by its "fratzonic chambered exhaust." Some attribute the sound as more of a "scream" which could be the reason why Dodge named its 800-volt electric drivetrain, "Banshee."
But according to Stellantis CEO Tim Kuniskis, the sample we heard is not the final product and its still in the proccess of being perfected. According to reactions, many Dodge fans were not against the concept of a fake exhaust on the Charger, they just wanted it to sound right.
It is believed that what Dodge plans on revealing at SEMA in Las Vegas, NV will be closer to the real thing. Kuniskis believes that by the time the Dodge Charger Daytona SRT EV hits the market in 2024, they will have it generating the right sound loyal Dodge fans were hoping for.
Read More from PowerNation
Latest PowerNation Episodes