Meet Spike, MINI's Canine "Digital Personal Assistant"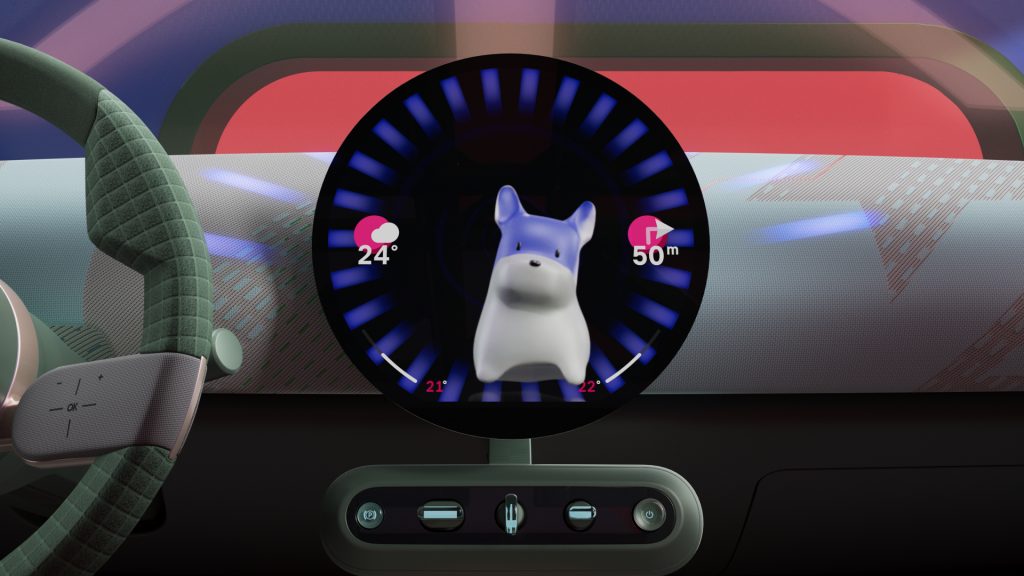 Say "hello" to Spike, your new driving companion that will be appearing in upcoming MINI models serving as your Intelligent Personal Assistant. Based on the brand's longtime mascot of the same name, the English Bulldog will be taking on a more interactive role with future drivers by guiding them through their vehicle's operations like climate control, setting radio stations, and other support roles through its circular OLED central display and dashboard via "Spike Mode." Starting his new role as customers' onboard assistant with the MINI Concept Aceman, more of Spike's functions will be revealed by MINI later in 2023.
It is unknown if Spike's presence will feature only pre-programmed responses, or if he will operate more as an artificial intelligence like Siri or Alexa. The vastness of his functionality and how big of a role Spike will play also remains to be seen, but his playful nature and range of animations inside the circular display is something that many MINI customers may like.
RELATED: Ford's Pro Trailer Hitch Assist Uses Artificial Intelligence To Hook Up a Trailer Better Than Humans
For those of us that remember, the concept echoes that of Clippy, the animated paperclip assistant from Microsoft Office that would help you with your Word documents by providing suggestions in formatting, structure, and grammar.
MINI Aims To Connect With Customers On An Emotional Level
By integrating an animated character into the vehicle's infotainment system, MINI believes that Spike's personality will provide a more positive cabin experience for the driver and passengers based on their own particular lifestyles. By extension, the animated English Bulldog will forge an emotional connection between the owner with the vehicle.
"MINI will always be synonymous with emotions and remarkable experiences," says Oliver Heilmer, Head of MINI Design in a statement. "That's why we are now taking Spike into the future as a digital character. And he is not just a design experiment – he is becoming a characterful companion for the user experience."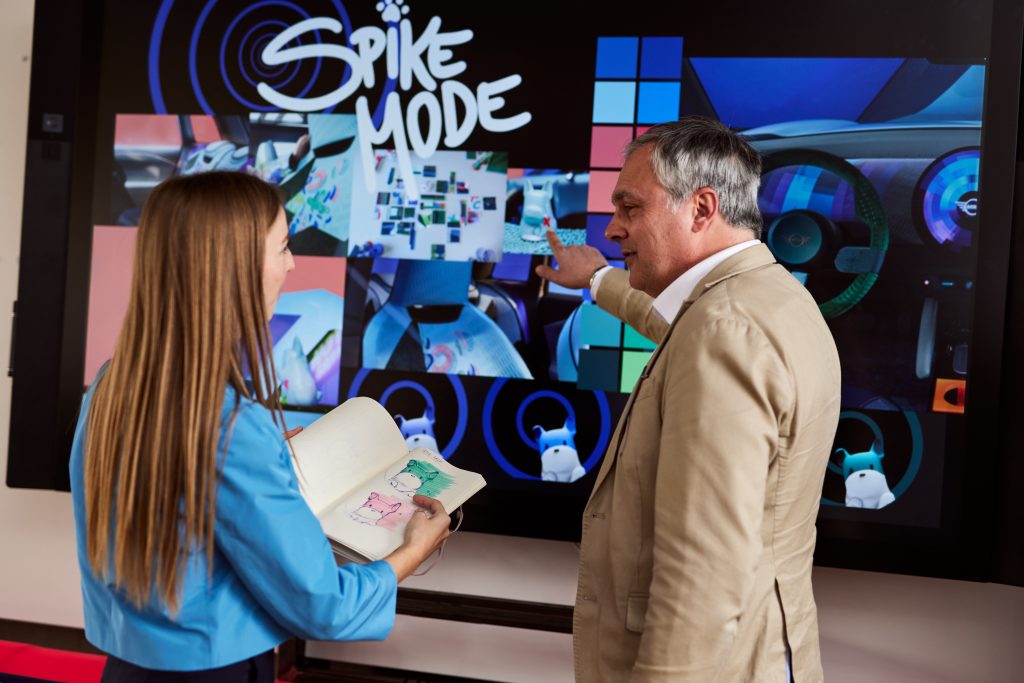 Spike first appeared as the face of MINI brand in 2001. Because many link the English Bulldog's compact size, strong stature, British heritage, and overall likable nature, the dog breed was considered to be the perfect candidate that best represented the MINI brand.
This four-legged driving partner will be making his big debut at the Auto Shanghai International Trade Fair in China from April 18th to April 27th, 2023.
Read More from PowerNation
Latest PowerNation Episodes