Six Cars Fall Through Frozen Lake After Parking Too Close to Each Other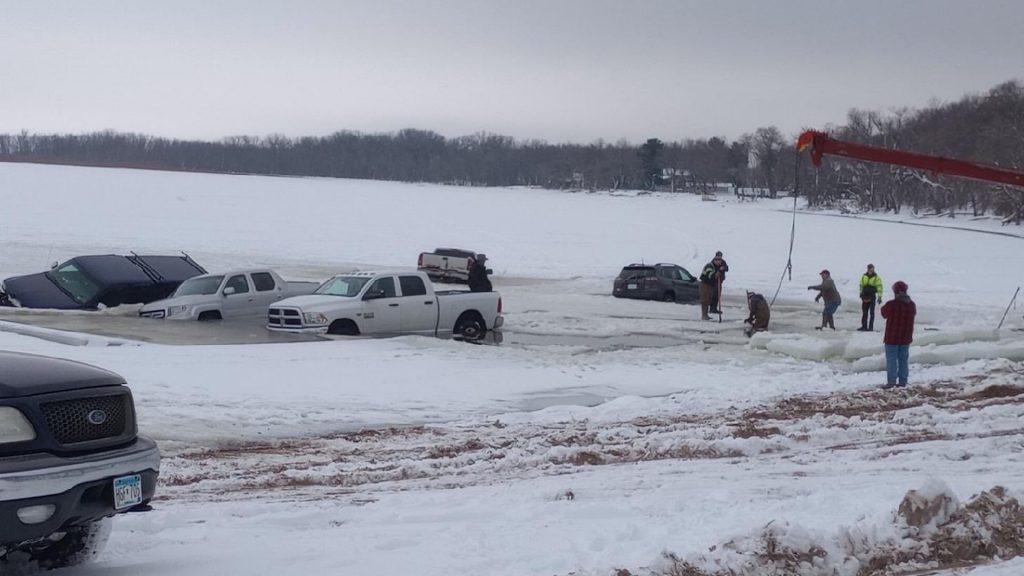 Ice is always a tricky hazard vehicle owners need to deal with during those chilly winter months. Sometimes it involves scraping it off your windshield in the morning before you leave for work. Sometimes it involves spreading salt on the roads to melt it faster. But sometimes it involves an inopportune parking spot on a frozen lake.
According to a report by CBS Minnesota, six vehicles had to be rescued by emergency services after many eager ice fishermen parked their vehicles too close together on the frozen surface of Lake Pepin.
According to the Minnesota Department of Nature (DNR), vehicles should be at least 50 feet apart while parked on ice and then relocate two hours later in order to prevent them from cracking the surface. In order for a snowmobile or ATV to be parked on a frozen lake, there should be at least 5 inches of ice. Cars and small trucks require 8-12 inches of ice on the surface, and medium-sized trucks need 12-15 inches. In the event that the lake is covered in snow, the thickness amount should be doubled.
In retrospect, these outdoorsmen found themselves pulling something much bigger and more valuable out of the ice than fish.
Read More from PowerNation
Latest PowerNation Episodes