Rocky Ridge And Nissan Team Up For Off-Road-Ready Trucks And SUVs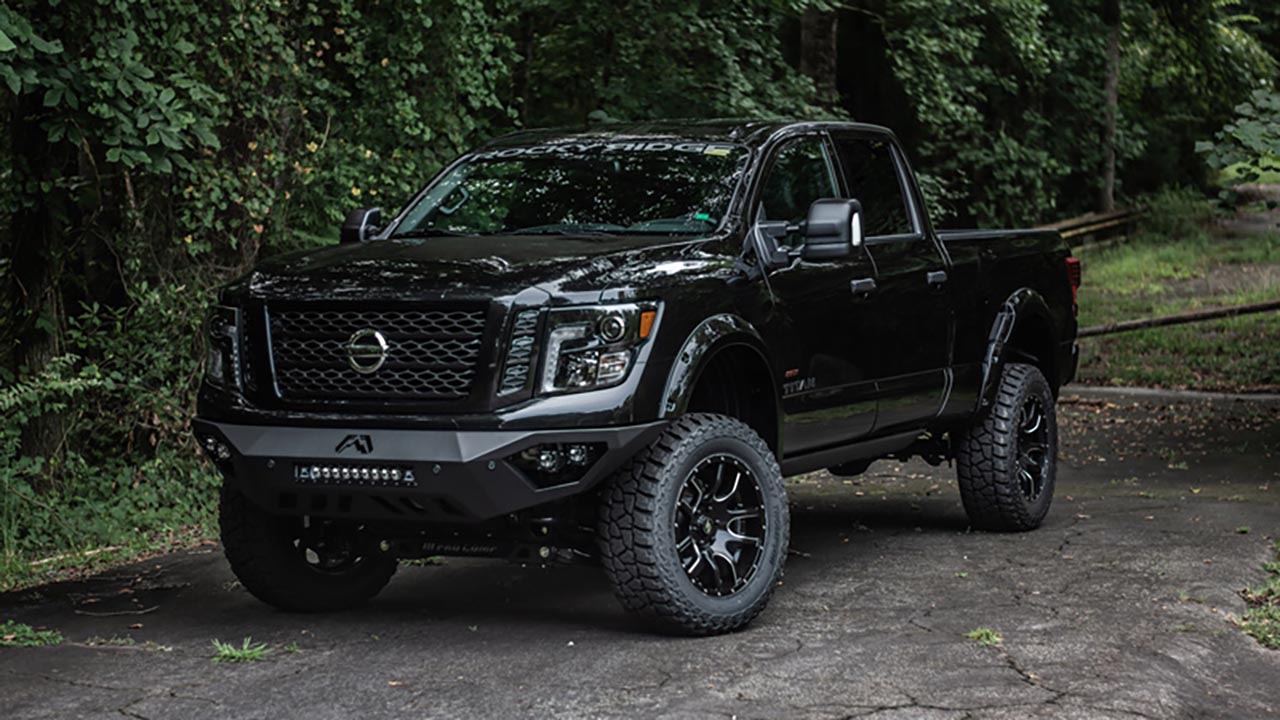 Modified trucks usually sell like hotcakes at dealerships, more so than their stock counterparts. Nissan is ready to offer you a new truck or SUV sporting an off-road package by
Rocky Ridge
, and they can be purchased through your local Nissan dealership. The Nissan Titan XD (gas and diesel), Titan, Armada, and Frontier will be available with custom mods in different packages.
For the Titan XD (gas and diesel), Stealth, K2, and Altitude packages are available. For the regular Titan, you can opt for the K2, Altitude, and X packages. The Z3 package is available for the Frontier (2.5-inch lift) and Armada (3-inch lift). One of the options available for both Titan models includes a six-inch lift.
From the Rocky Ridge website:
Founded in 1911, Nissan has been making quality cars and trucks for over 100 years. At Rocky Ridge Trucks we have put together a range of packages for these 4×4 trucks and SUVs. Our custom-developed lift kits and packages take your Nissan higher than ever before. The Nissan Titan and Nissan Titan XD features all of our most popular lifted truck packages. The Nissan Armada Z3 brings the whole family along for the ride. Enjoy the high life with our elevated Titan K2. Whatever you're looking for your, Rocky Ridge has the right options for your lifted truck.
Photo: Rocky Ridge
Read More from PowerNation
Latest PowerNation Episodes