Ram Trucks Drops a Mysterious Teaser For "A New Force" Coming Soon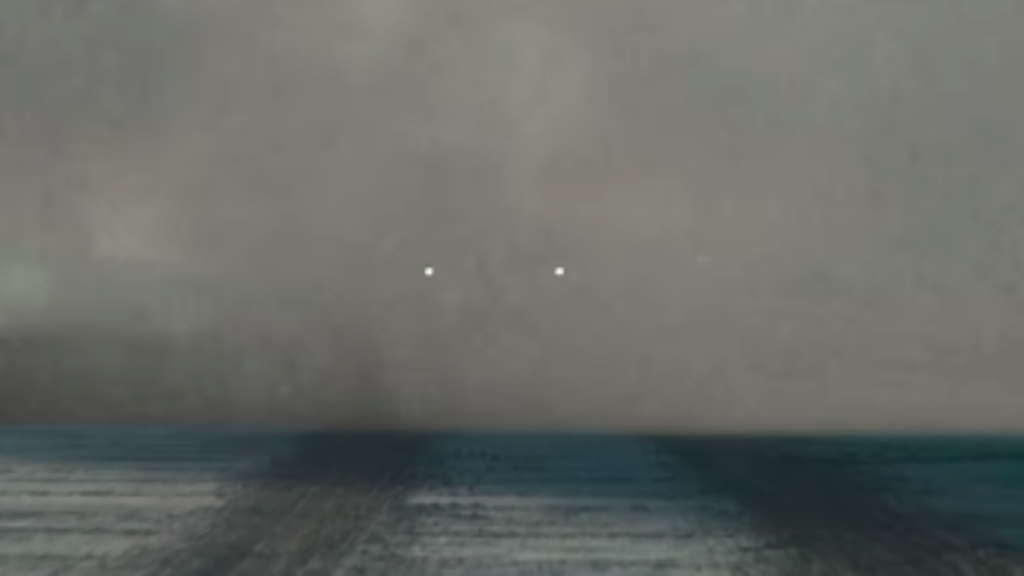 Punch it Chewie, because Ram Trucks has something big planned, and we're guessing it's something we don't want to miss.
Because May 4th is regarded as Star Wars Day ("May the fourth be with you"), everyone likes to have a bit of fun while paying homage to the iconic sci-fi franchise. However, Ram Trucks decided to use the holiday as an opportunity to drop a mysterious teaser on something they've been cooking up with the official reveal scheduled for May 10th.
The short teaser shows a large dust storm with something lurking behind the clouds as a photographer awaits in the distance. Before the video ends, we are greeted with the rumbling of an engine as a pair of headlights illuminate from behind the clouds. Obviously, Ram Trucks plans on making the big announcement on May 10th, 2023, but many believe that this teaser is a metaphor for an incoming "storm" that many fans will be excited about.
Is Ram Trucks Teasing a New, Smaller Truck?
Of course, this teaser trailer leaves a lot to the imagination for what exactly Ram Trucks has up its sleeves. Some online rumors suggest that this could signify the debut of a smaller Ram pickup truck, or perhaps the return of the Dakota? Many Ram dealers have reportedly been shown a preview of the truck, and a Ram 1200 is in development for its South American market. Ram had made the announcement back in October 2022 that it would be discontinuing its single-cab short-bed truck. But given that there are already other smaller pickup trucks on the market, Ram could certainly provide them with a model worthy of competition.
Is Ram Trucks Teasing a New Engine?
The other theory that Ram Trucks fans are leaning toward puts emphasis on both the dust storm and the use of the word "force" in the teaser. With many 2024 models being announced this time of the year, it is quite possible that Ram intends on releasing a full-size pickup truck that comes equipped with the same twin-turbocharged I6 engine used by Jeep. What is the name of this engine, you may ask? The Hurricane.
The Hurricane I6 produces 510 horsepower and 500 lb-ft of torque while installed in the Jeep Grand Wagoneer. For those wondering, the 5.7-liter Hemi V8 seen in the Ram 1500 generates 395 horsepower and 410 lb-ft of torque. This engine is definitely an upgrade in power, but it is unknown whether or not its temptation would bring customers to "the dark side."
Whether or not either of these theories have a solid foundation to stand on is up for interpretation. Bringing in the Hurricane engine into the fold as symbolized by a wind storm, the roaring engine, and the appropriate use of "force" in the teaser is a very likely possibility. But then again, so is the idea of Ram Trucks bringing back an affordable, smaller truck into the lineup.
Obviously, we will know more once Ram Trucks makes its official announcement May 10th, 2023. In the meantime, all we can do is wait.
If it is a new engine announcement, here's a refresher on what to expect. Displacing 3.0 liters, the twin-turbocharged Hurricane I6 makes up to 510 horsepower and 500 pound-feet of torque in the Jeep Grand Wagoneer. By comparison, the 5.7-liter Hemi V8 in the Ram 1500 makes 395 hp and 410 lb-ft of twist. Of course, there's no guarantee the I6 will port over to Ram with the same output.
We will know for sure in just a few days. Expect a full announcement from Ram on May 10.
Read More from PowerNation
Latest PowerNation Episodes