From Trashy To Flashy: How To Transform a Stock Chevy S10 Into a Sleek and Slammed Mini Truck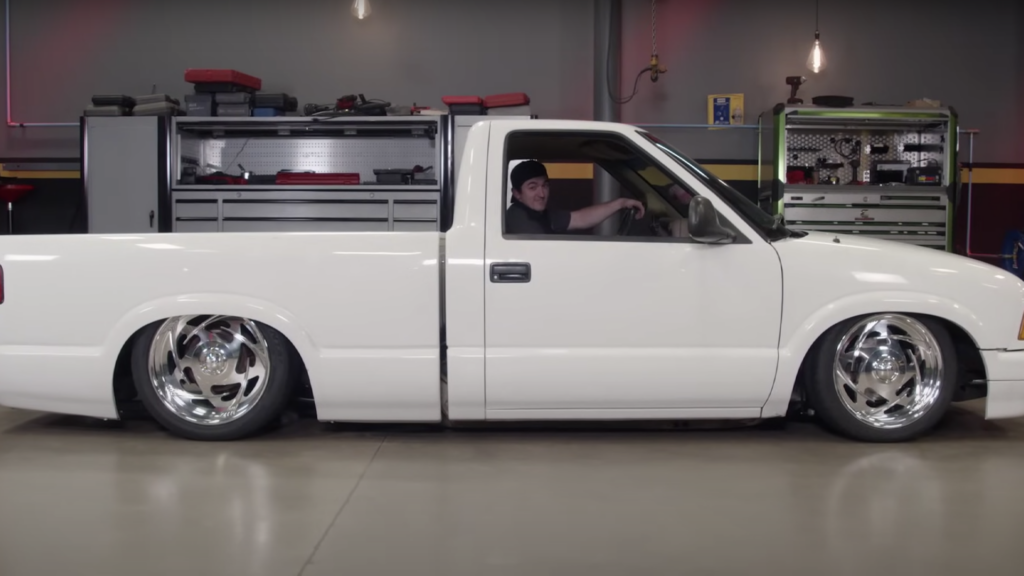 The Chevrolet S-10 is a popular choice as a mini truck due to its versatile platform and widespread availability. So when we got word of an available 1995 Chevy S-10 nearby, we had to jump on this opportunity.
When we first arrived to pick it up, it was 100% stock and surprisingly well-maintained. However, what really cranked up the cringe factor was the obscene amount of tacky decals and plastic ornaments adorned throughout the truck. But once we were able to look past all that, we knew that this was going to be the perfect candidate for our mini truck project.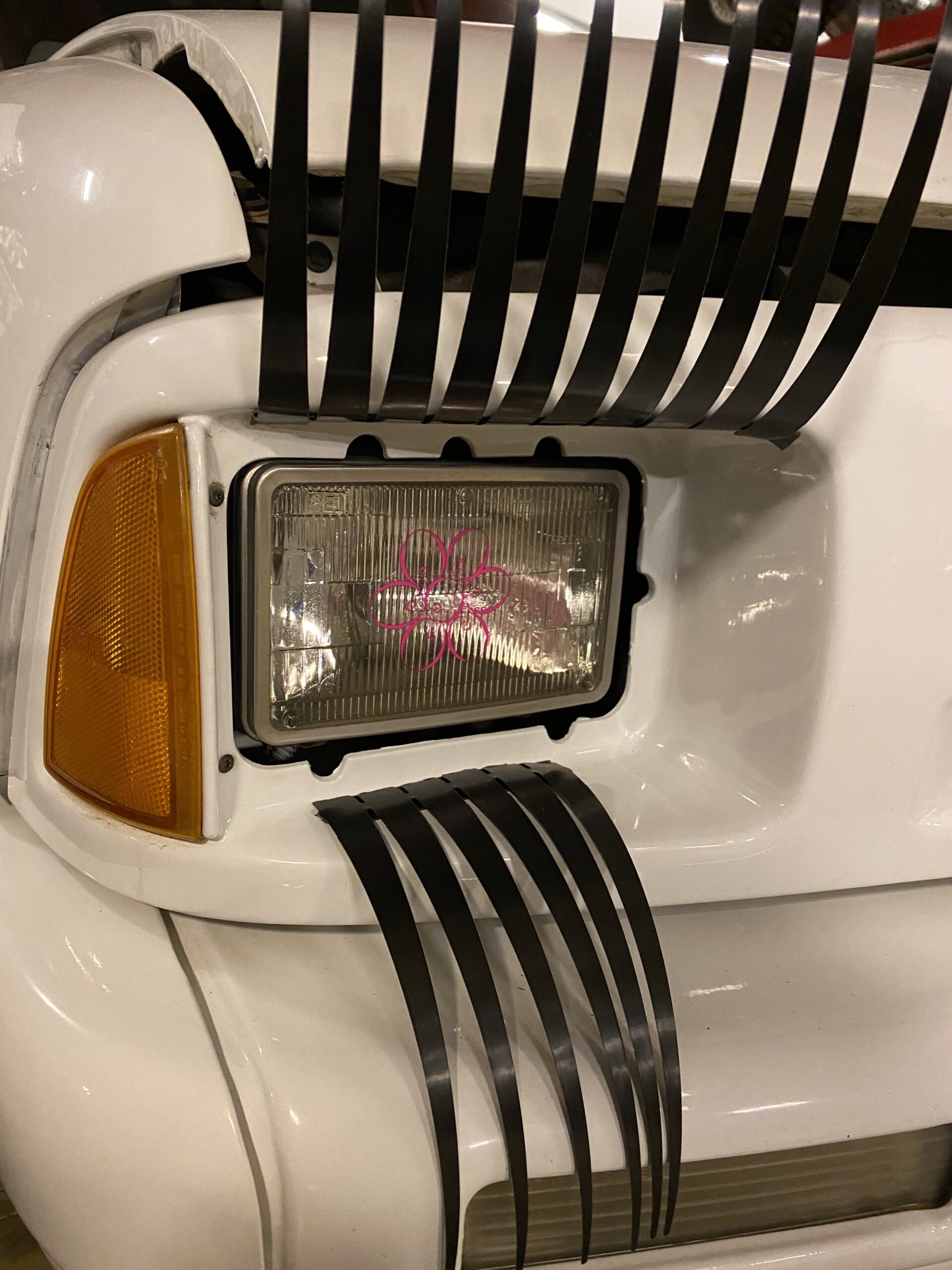 These trucks are known for their resilient framework, robust size, and simplified design, setting them up to be the perfect blank canvas for personal customization. We had a lot of work to do in order to make this mission a success, so we better get to it!
Tricky Framework & Suspension
Probably the biggest enhancement we were tasked with was with the framework and suspension. First we needed to install an air suspension on this truck. For the ultimate mini truck experience, we outfitted it with a full back half five-link air suspension. This package includes bags in the front with relocated shock mounts, which would allow the truck to lay frame (aka "slammed") – which is an essential characteristic of a classic mini truck.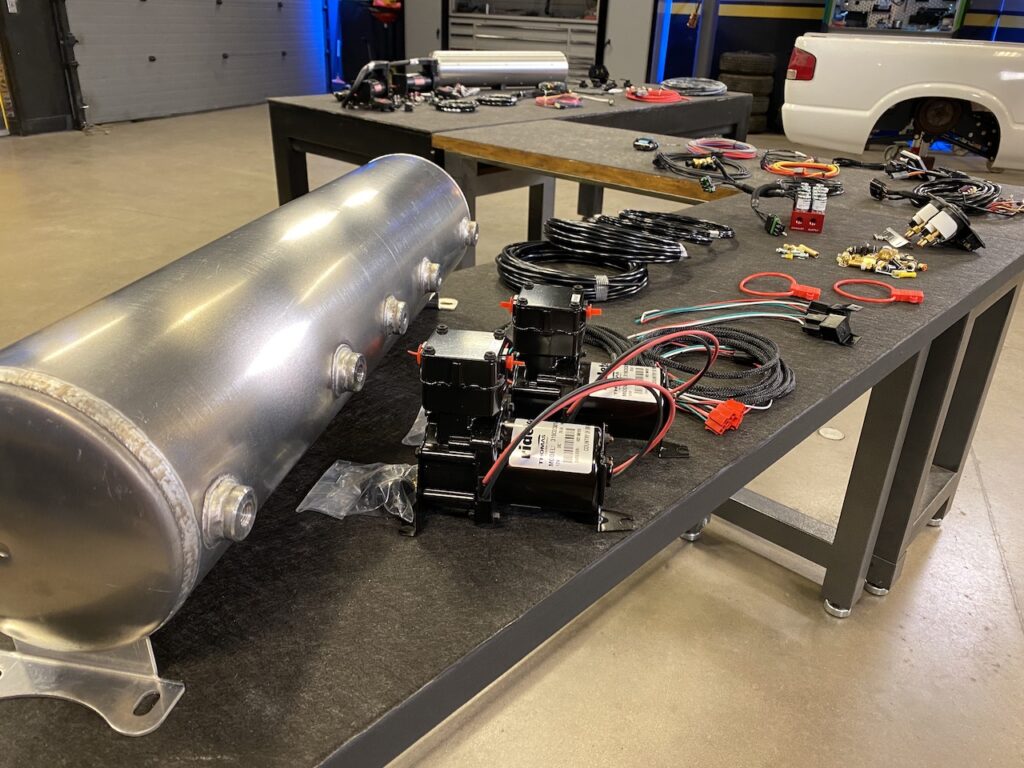 Next, we had to make significant modifications to this truck's leaf spring setup, moving from a leaf spring rear to a bolt-on five-link kit. This setup was topped with customized sectioning and boxing of the bed to adjust to the new frame dimensions.
Mini Truck, Big Sound
The interior of our mini truck was another key area of focus for enhancing user experience. The seats and other interior trim pieces were replaced with items from TMI, adding comfort and style to the vehicle. A custom-made audio overhaul was in order as well, with help from the guys at Outlaw Garage. To stick to the '90s style mini truck theme, the design included a blow-through system, which bridged the interior and the tonneau cover at the truck's back. This setup was guaranteed to make our mini truck a real attention-grabber with its distinctive design and impressive sound quality.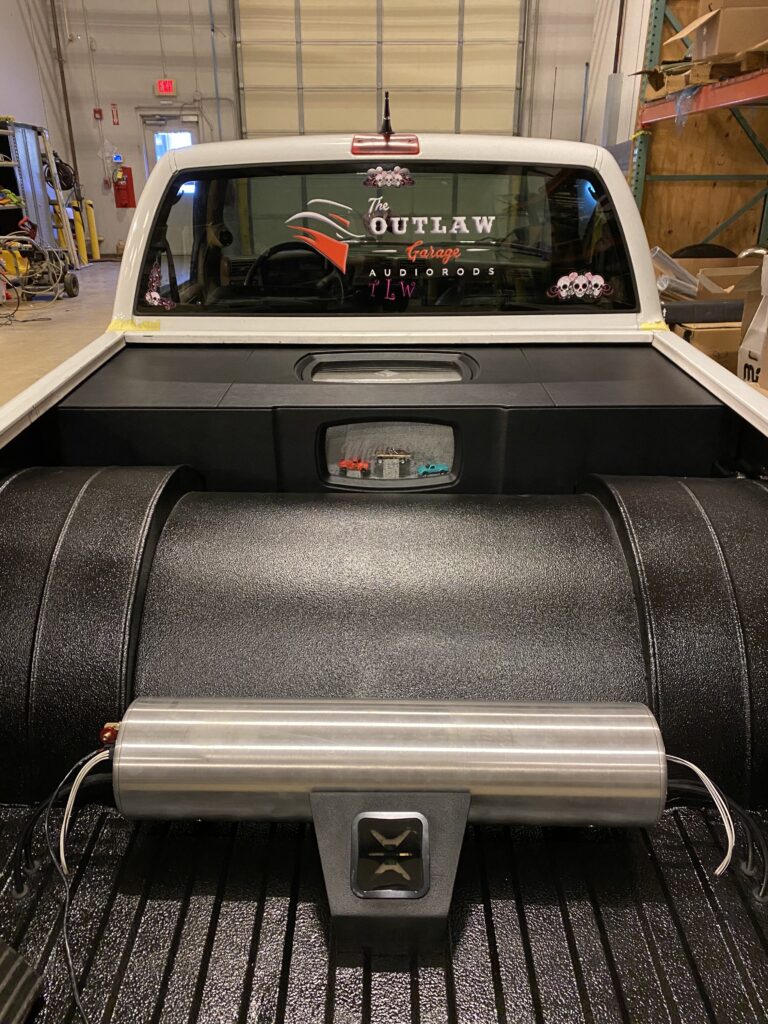 The Final Stretch
While getting this truck to lay frame, remain driveable in a lowered stance, and pack it with a serious sound system, we were nearing the finish line on this project. The final step left in the mini truck's transformation involved thorough exterior detailing, making it smooth and polished, free from the wear and tear that first came with it. Then a tonneau cover was added, further enhancing the mini truck appeal, as well as a wheel and tire upgrade to bring a fresh, modern look to the vehicle, completing its transformation.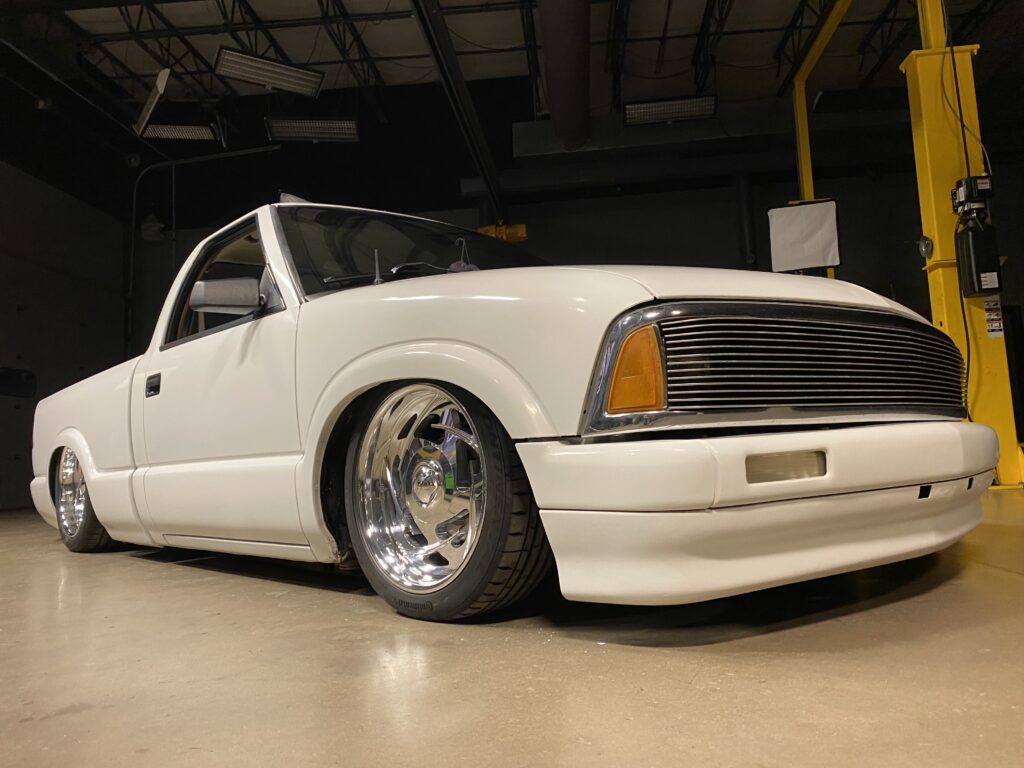 In conclusion, the conversion of the 1995 Chevrolet S-10 into a mini truck involved several stages of modification, focusing on suspension, interior, and exterior enhancements. With guidance from industry experts, the vehicle was successfully modified to reflect the essence of a classic mini truck while adding modern elements for enhanced usability and style. Overall, the transformation of the Chevrolet S-10 illustrates the vehicle's versatility and the mini trucking community's creativity and skill.
Read More from PowerNation
Latest PowerNation Episodes