LS Swaps Are Popular For a Reason: Here's Why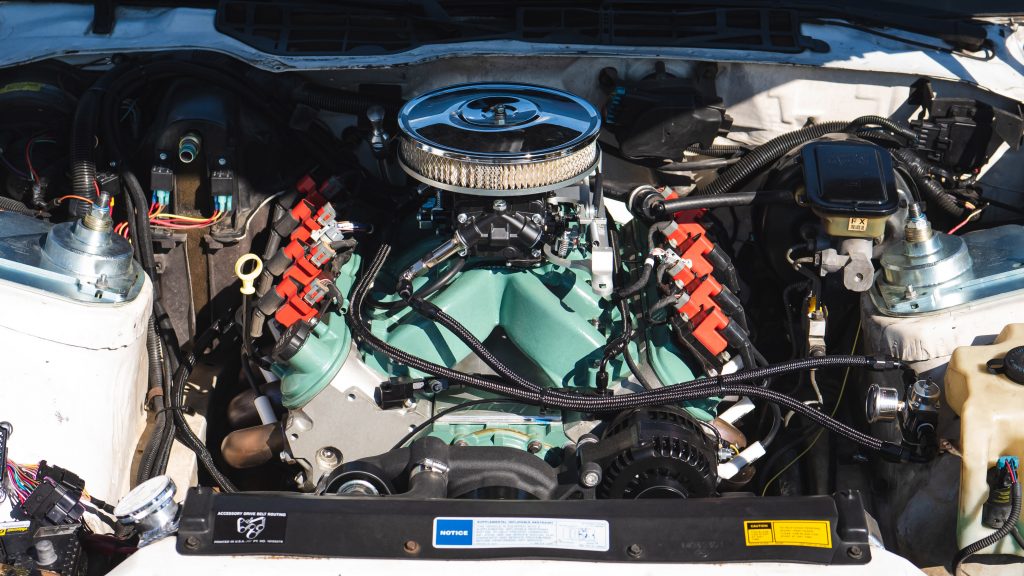 Another LS swap? Not again… We can hear the collective groans of readers when they hear another car has been "LS'd." Comment after comment from enthusiasts voicing their displeasure with a tradition that has seemingly become the norm, but why? LS swaps are awesome, and there's a reason car builders opt for them.
Over the past 25 years, the Chevy LS has been through various changes and iterations. Each engine produced by General Motors had its fair share of pros and cons and special performance features. While some have been forgettable, others have been memorable and thrown into every make and model imaginable, prompting us to investigate why LS swaps are so valuable.
LS engines are budget-friendly while incorporating both versatility for a broad range of applications and power to match. The LS offers enthusiasts a reliable option that won't break the bank with huge potential. How? It's thanks in part to its compact OHV design and abundance of parts and kits available on the aftermarket. It has been the go-to choice for decades. Even vehicles that aren't the typical candidates might find themselves the beneficiary of an LS swap, even unorthodox projects like a Toyota Tacoma.
Great. LS' have a lot of aftermarket support, they're budget friendly, what else? Let's take a look.
The LS Swap Has Become a Tradition
We've seen LS engines dropped into anything from Toyota Tacoma's, Honda Civic's, and even Music City Trucks' build, TrashHawk. But why? We get the whole access to parts, reliability, and cost-to-power ratio, but what else? The simplicity of design of these classic pushrod engines makes them easy to work on. In addition, they have coil-near-plug ignitions and 4.40″ bore centers.
Like a Ford 300 Inline-Six, LS engines have received their fair share of praise and should be ranked among your top five favorite engines of all time. If you're someone new to building engines or you grew up around them, finding parts and doing everything yourself isn't overwhelming. The amount of information online allows even novice mechanics to do an LS swap without help, which is one reason why this tradition continues.
LS Engines Provide High Value
No matter the budget, we're always looking for the best bang for your buck. Maybe you're a college student building your first car or a seasoned veteran working on one of your various projects. Either way, an LS engine offers the best value on a multitude of budgets, allowing builders from all backgrounds to get in on the fun.
If money is something you're conscious about for your build, an LS conversion can net you some serious horsepower without wrecking your bank account and upsetting your significant other. If you're someone who's saved up for years to build the car of your dreams and have a bit more to spare, you can easily achieve a thousand horsepower; if that's what you're looking to do. You'll also have cash left over for a paint job or interior upgrades.
General Motors has consistently produced purpose-built performance machines that have overtaken the motorsports scene. For the cost, power, and reliability, the value of these engines continues to soar, making them a hot commodity for car builders.
Even if you were to purchase a small block with less power, all it takes is the bare minimum to wake the engine up and produce more ponies at the tires. For example, adding a high-performance cam can unleash as much as 100 horsepower, which won't cost an arm and a leg to buy and won't be a headache to install. Even more, LS engines are easily found in junkyards, driveways, and garages nationwide.
The LS Has a Durable Foundation
If you build a new home on a poor foundation, the big bad wolf can come by and blow it down, so why would you ever consider such a sin when building an engine? With the amount of stress and heat these machines endure, you need durable components to support it; another reason these conversions are so popular.
General Motors believed that the strength of their blocks is vital when developing the LS V8. According to Dust Runners Auto, the Gen III LS block is designed as a "Y," and the "Y" block increases rigidity in the main cap area. Small blocks from other generations didn't have this design, and a Y-block design helps with the six-bolt main cap on the LS crankshaft. Four bolts face vertically, with the other two bolts horizontally to stabilize the caps and cylinder case as a whole.
The engineers at General Motors call this "snap-fit cross bolting," which provides exceptional crank and block rigidity. However, the engineers decided to take it a step further and build strong top ends to complement their durable bottom ends.
So Many LS Options
There are many choices when it comes to displacement. This means your primary issue is only deciding how big or small your engine will be. It's not a bad problem to have per se, and it's another reason that LS swaps are so widespread. Once you've decided what direction you're heading in with the project, you'll have various engines to choose from, big and small.
These options help the bold car builders who want to switch things up. For example, you're going to have some trouble fitting an LS7 into a Honda Civic. However, if your heart is set on LS-swapping a Honda Civic, you'll have some choices at your disposal to make it happen. With the right exhaust set up to keep it quiet enough, you would certainly embarrass a few people on the track; it would be the ultimate sleeper.
The Weight and Dimensions of LS Engines
A prime example of how nimble General Motors engineered their engines is that a 5.7L LS1 has no trouble fitting in a Honda Civic and won't increase the weight dramatically. A 2.0L inline-four Civic motor weighs around 300 pounds, while an LS1 with four more cylinders and 3.7 more liters only weighs 160 pounds more with all of its accessories attached – that's impressive.
What makes the LS unique in this regard? How do they accomplish an engine smaller than their competitors? Well, for starters, General Motors continues using the push-rod design, the "old school" way of building an engine.
According to Road and Track, the Chevrolet Corvette is the last true sports car to implement a pushrod V8, which is far better than you might think. Pushrod engines don't weigh a ton, they're simple, have fewer moving parts that can break over time, and are considerably cheaper to produce. These reasons all play a significant role in why the Corvette has always been a more affordable high-performance sports car, another reason why the LS reigns superior.
Last But Not Least – LS' Perform Exceptionally
None of the other stuff matters if the engine doesn't perform at an optimal level. Whether it's a stock 5.3 or a blown supercharged 427, LS engines are known to shine. Chevrolet had a good idea of what they were doing when they designed these V8s and achieved this level of performance by using modern technology in their quest for the perfect engine. One way they did this was by finding the best head design.
The automaker took good care when designing their intake manifolds. They designed their truck manifolds to produce exceptional low-end torque and car-style manifolds to make power higher in the RPM range. In addition, all LS engines respond well to their easy-to-find modifications, and even something as simple as an intake & exhaust will net you some decent horsepower gains.
It's hard to deny the allure of an LS, and it's why we've opted for them in many of our projects. It's a tradition that will continue on, so don't expect to see them going away any time soon.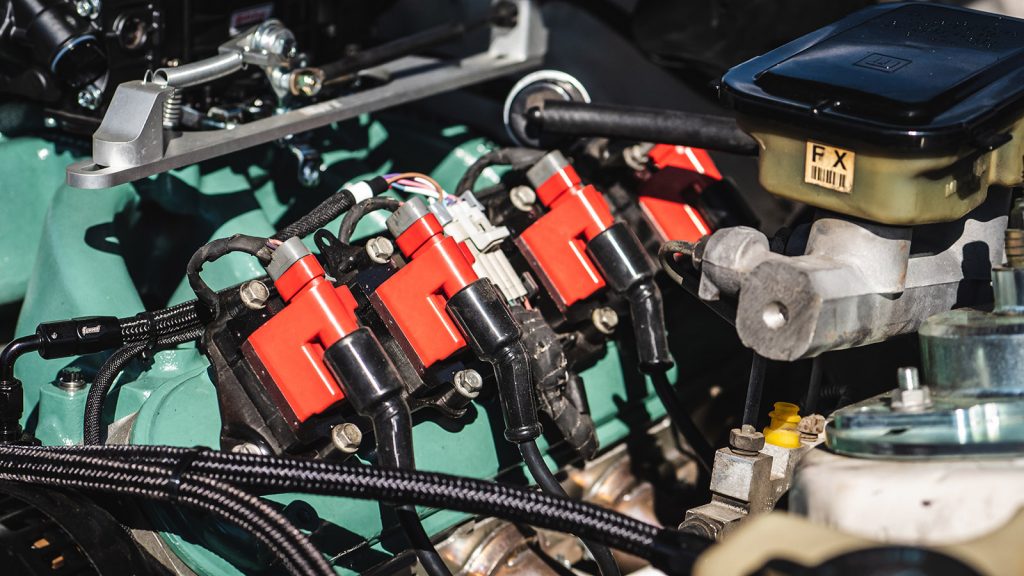 Read More from PowerNation
Latest PowerNation Episodes