Jeep Recognized as the Most American Brand for 20 Consecutive Years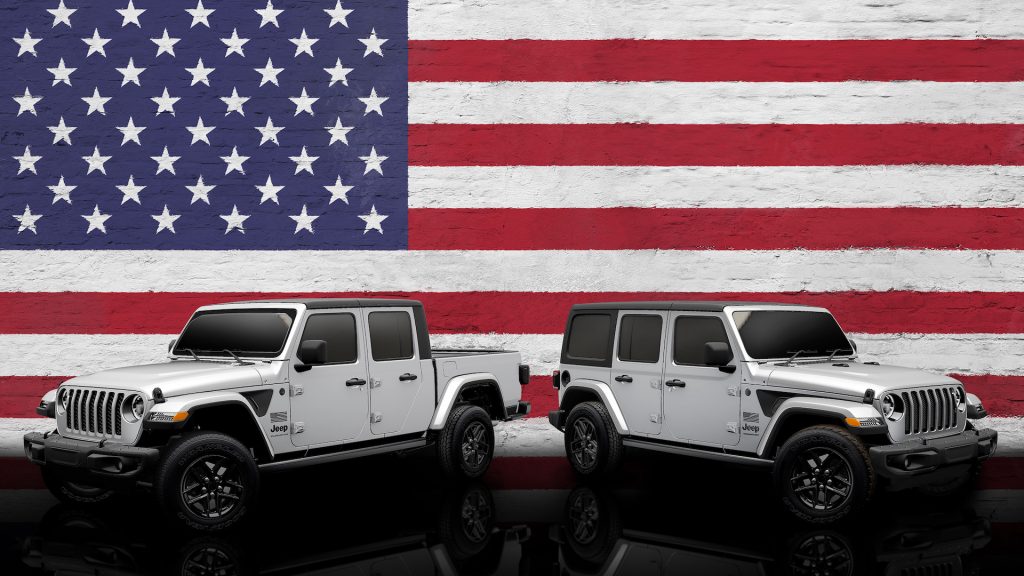 Walmart. Apple. Amazon. Coca-Cola. These are just a few all-American brands that consumers feel best to embody all things USA. According to New York-based brand loyalty consultancy Brand Keys, the brand that has been named "most patriotic", and remains undefeated for 20 years, is Jeep.
"The Jeep brand is a classic. Its ability to literally own the value of patriotism seems timeless," says Brand Keys president and founder Robert Passikoff. "That value, 'patriotism,' is the emotional part of decision-making that accounts for an enormous portion of why consumers have emotionally engaged with the brand. Jeep resonates a degree of allegiance consumers recognize, appreciate and, most importantly, act upon when making a purchase decision."
Brand Keys determined the 2022 rankings by surveying over 5,800 consumers aged between 16 to 65 and evenly balanced for gender and political leanings. Over 1,172 brands were assessed using Brand Keys' emotional engagement measures to determine how much "patriotism" they displayed. Overall, Jeep was once again selected for the top spot.
"The Jeep brand has become synonymous around the world for outdoor adventure and freedom, and being recognized as America's most patriotic brand for two decades running is a testament to our passionate Jeep community and to all those who protect our independence," says Jim Morrison, Senior Vice President and Head of Jeep North America.
Jeep recently announced the limited-edition Freedom package for the 2023 Gladiator and Wrangler, offering minimalist military themes for the interior and exterior. Jeep also announced that they would donate $250 to military charities for every Freedom Gladiator and Wrangler sold.
Below are the results for the Top 20 Patriotic Brands of 2022:
Jeep
Disney
Amazon, Walmart
Coca-Cola
American Express, Ford
Apple, Coors
Levi Strauss
Hershey's
Pfizer
Domino's, Netflix
The New York Times
Ralph Lauren
Jack Daniels
Pepsi
Dunkin'
Colgate
Sam Adams, Wrangler
USAA
FOX News
Harley-Davidson
Read More from PowerNation
Latest PowerNation Episodes