Jeep Files Patent for Convertable Doors for Wranglers and Gladiators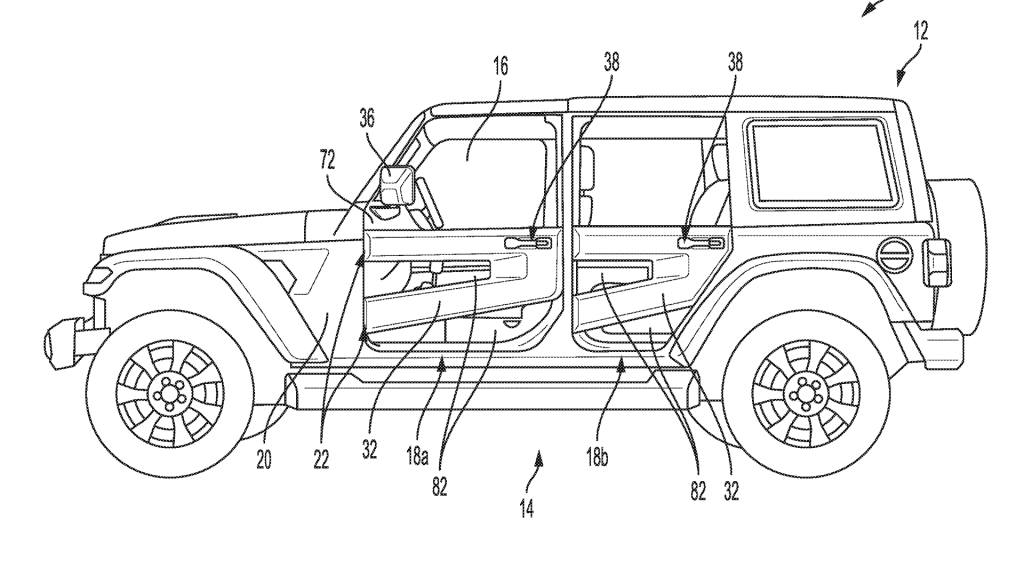 Jeep's catalog for personal customization continues to expand as the automaker has put out a new patent for "convertible doors" that would allow owners to swap out the stock doors for some partially exposed ones.
Designed to be compatible with Wranglers and Gladiators, fans may observe that the patent resembles the popular tube doors and donut doors seen on the Ford Bronco (even though Jeep has its own donut doors of its own). The convertible doors give the driver and passengers a sense of security while still giving exposure to the elements while off-roading.
While changing out the Bronco's doors can be somewhat laborious, Jeep's patent would allow the regular exterior door to be clipped to a brace attached to the door hinges. Owners would simply have to unlock the latches and swap out the regular door from the style frame door, making the transition seamless.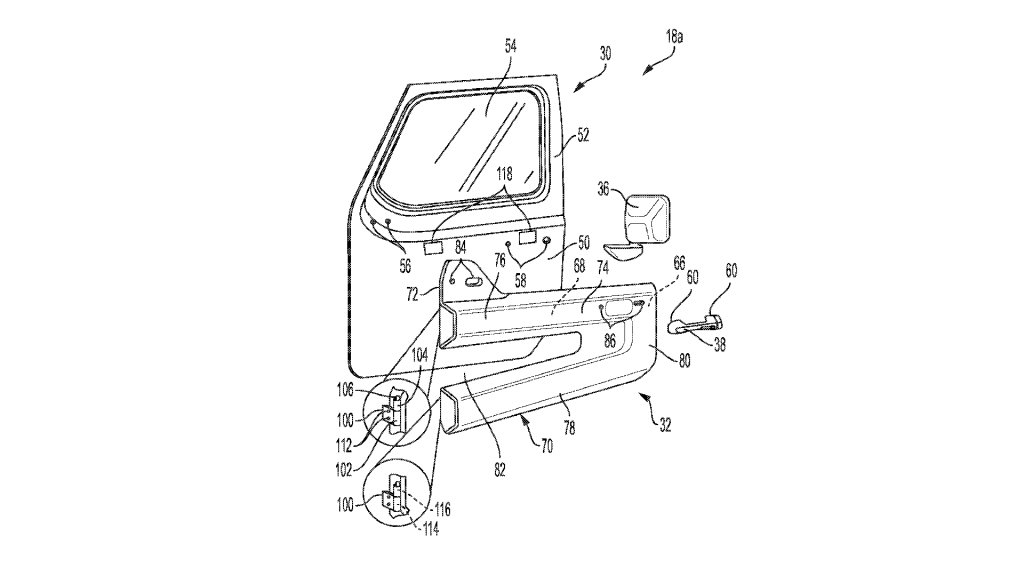 Read More from PowerNation
Latest PowerNation Episodes