Hertz Teases The Return of a Special Edition Shelby Mustang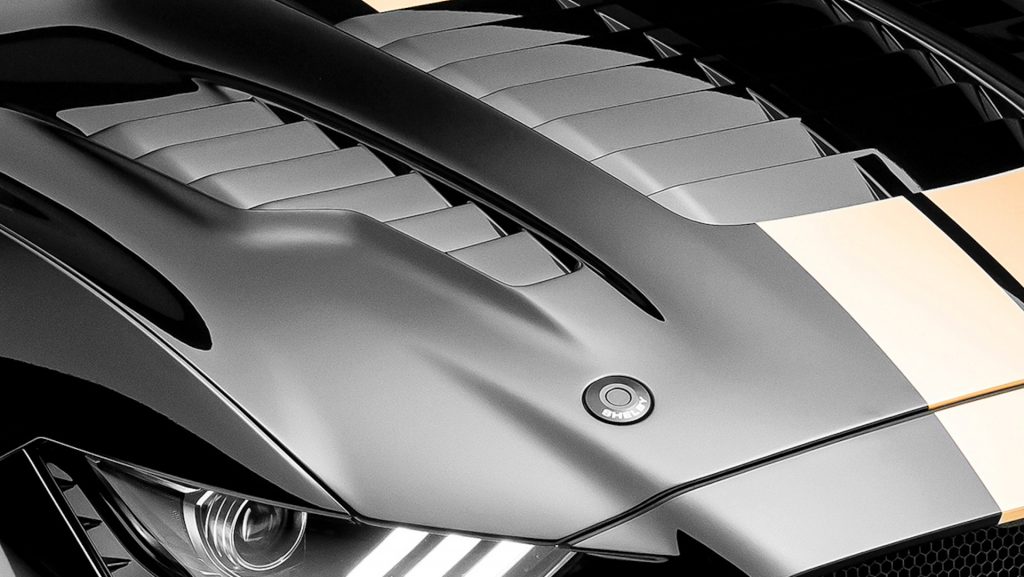 Car rental company Hertz recently released a teaser for something Mustang fans will get excited about. Posted on the company's Twitter is a photo of an S550 Mustang decked out in black and gold with a slatted hood, suggesting the return of the GT350H, or at least something like it.
Mustang fans might recognize the black/gold paint job from the 1966 GT350H that Hertz allowed you to rent in its Rent-a-Racer program in partnership with Shelby American. That means regular, ordinary people would be able to get behind the wheel of this high-performance Mustang and take it out on the track rather than flat-out buy one.
Unfortunately, this program had to come to an end because some renters decided it would be a good idea to steal the 306 horsepower K-code 289 V8s out of the rentals and then return them with a significantly less-powerful engine. It only takes one person to ruin it for everyone.
Thankfully, the rent-a-racer program was brought back for its 40th anniversary, producing 1,001 GT350H models available for rent. In 2016, Ford, Hertz, and Shelby returned for the 50th anniversary, but with only 140 GT350H Mustangs.
What's good is that the GT350 is back in the garage, and there is a chance that the Mustang Shelby GT500's stock would be going up. Regardless, this could serve as a fond farewell to the S550, which will be taking its final bow as the S650 Mustang in 2022.
Read More from PowerNation
Latest PowerNation Episodes