General Motors Teases Possible Next-Gen Silverado Concept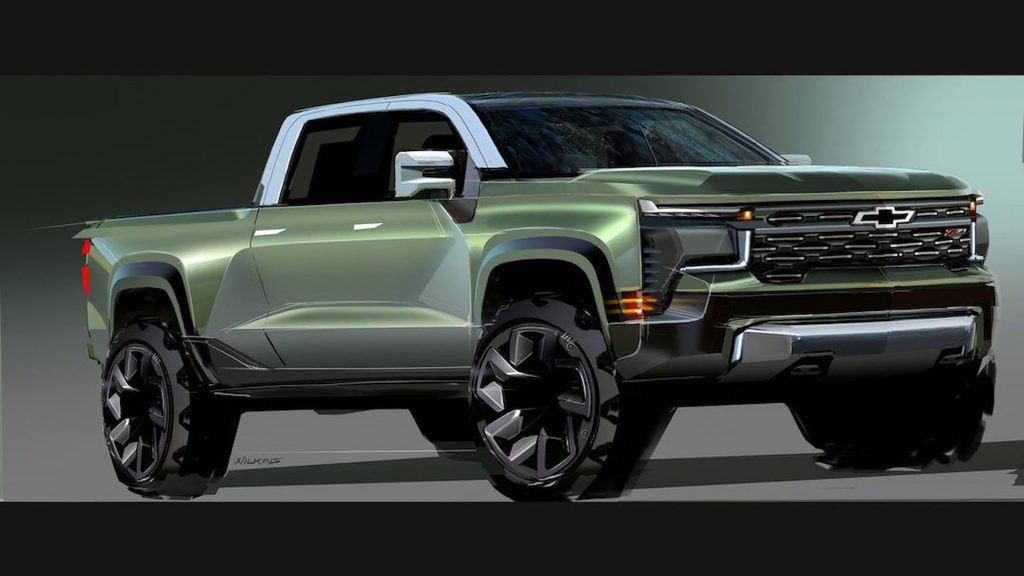 Everyone knows that the Silverado is the flagship of Chevrolet's line of pickup trucks since it made its debut in 1999. It has gone through a considerably impressive evolution in its 20+ years and the next stage of its life could see some fairly noticeable changes. One possible design for the new Silverado was shared to the instagram account of General Motors Design describing it as "mean and green."
Drawn up by designer Ben Wilkins, the potential concept for the pickup truck offers a "fresh take" on the Silverado's future aesthetic.
Sharp, straight lines, a checkered grille, two-tone paint job, and squared wheel arches would definitely set it apart from the current version of the Silverado. Some even suggest that it is borrowing some design elements from its electric cousin, the Silverado EV. Given that the auto industry is gradually shifting towards more electric models, most customers are still favoring affordable ICE and Hybrid models over full EVs.
While we can't expect the next-gen Silverado to appear until sometime around 2026, it is interesting to have a look into the possible future.
Read More from PowerNation
Latest PowerNation Episodes