Ford Invites All Mustang Owners to the Official Reveal of the Seventh-Generation Model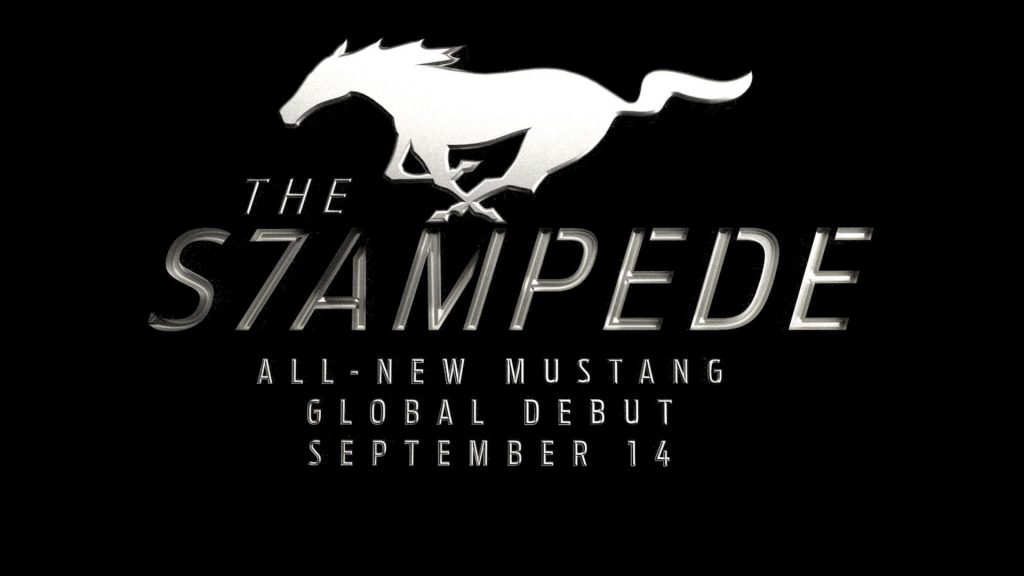 The Ford Mustang has been a symbol of power, grit, style, and freedom for over 58 years. Now, the automaker is inviting owners and fans to join in The Stampede, the official debut of the seventh-generation Mustang on September 14th at the Detroit Auto Show.
"Mustang is the world's best-selling sports car because there's one for everyone – from an EcoBoost convertible to 5-liter V8 GT fastback coupe," says Ford president and CEO Jim Farley. "Now it's time for a new stampede of owners, fans and employees to welcome the next chapter in Mustang's legacy – the seventh-generation, which will be our best yet."
The Stampede will be held at the start of Woodward Ave in Detroit, MI at Hart Plaza. Of course, for those interested in the event that will not be in Detroit at the time will still be able to watch the live broadcast on the Ford YouTube and the Ford Mustang Facebook page.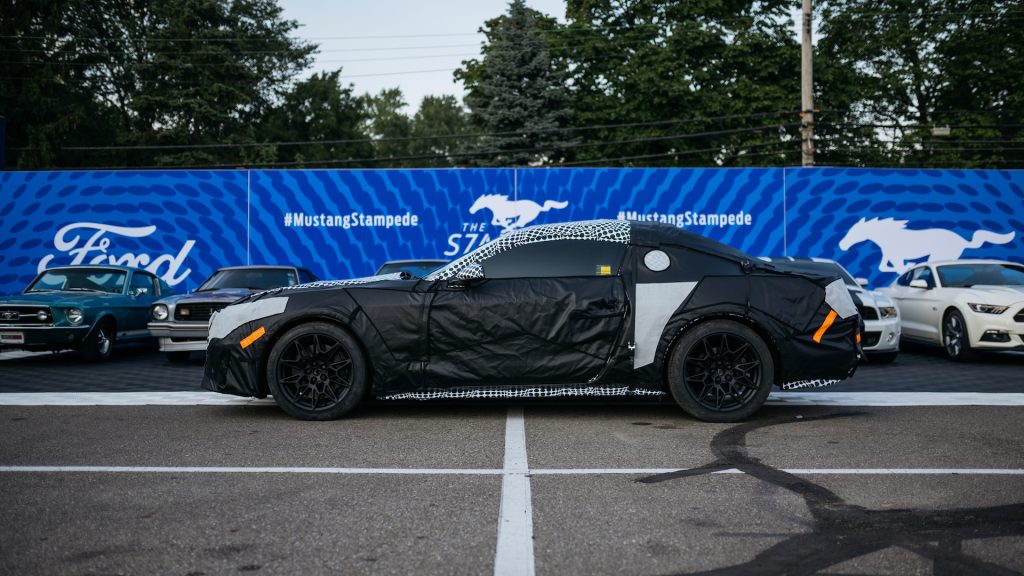 "When we conceived the idea of an indoor-outdoor Detroit Auto Show, The Stampede was the kind of event we hoped and believed was possible," said Rod Alberts, executive director, Detroit Auto Show. "We are proud to support Ford with what will be an absolutely iconic milestone, celebrating the heritage and future of the Mustang, as well as the global mobility industry, right here in Detroit."
As part of The Stampede, Ford is partnering with America's Automotive Trust and the Detroit Auto Show to have all six generations of the Mustang present at the reveal following a multi-state journey called The Drive Home. Starting from LeMay – America's Car Museum in Tacoma, WA, cars participating in the trip will travel across nine states with the final leg having owners gather at the Ford World Headquarters in Detroit, MI before concluding at the North American International Auto Show.
Mustang owners interested in joining the Drive Home or The Stampede can find more info and registration details at http://mustangstampededetroit.com/.
"We are honored to partner with Ford for The Stampede, rallying Mustang enthusiasts across America to promote the reveal of the all-new Mustang," said David Madeira, vice chairman of America's Automotive Trust. "Our annual, cross-country road trip, The Drive Home, is a partnership with the Detroit Auto Show created specifically to celebrate America's love affair with the automobile. And The Stampede, celebrating the iconic Mustang, epitomizes what The Drive Home to Detroit is all about."
Read More from PowerNation
Latest PowerNation Episodes