Ford 7.3 Godzilla V8 Crate Engine with Transmission Now For Sale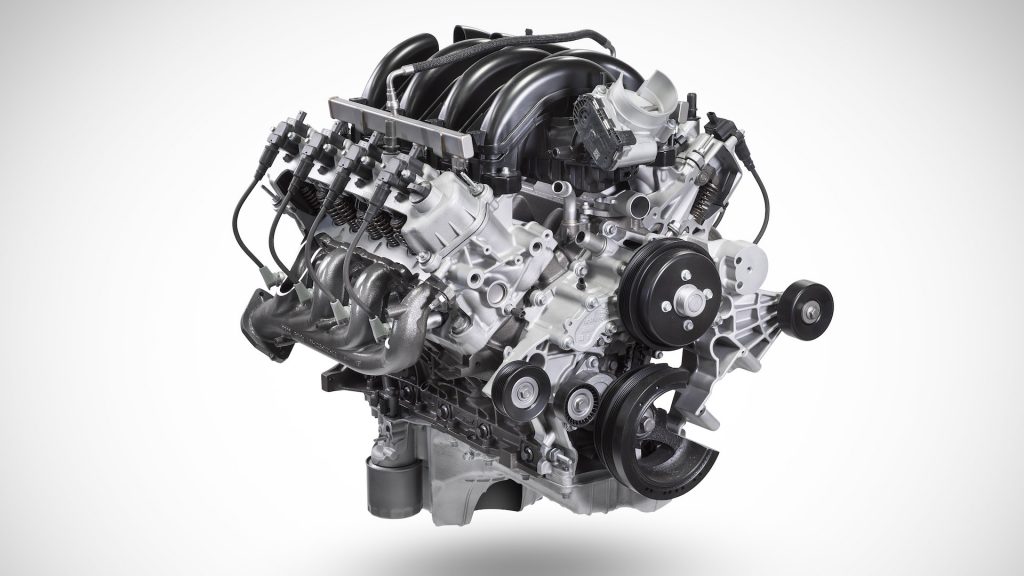 You may recognize it as the standard engine in the Ford Super Duty, the Ford 7.3 Godzilla engine is a V8 with high displacement, and lots of torque with low RPM that can go the distance with lots of abuse with very minimal stress.
Ford Performance has since announced that the Ford Godzilla V8 will now be for sale off-the-shelf crate engine along with a 10R140 transmission. The company states that this engine is intended strictly for competition or off-highway use, rather than on public roads and highways due to it being able to violate U.S. and Canadian motor vehicle emissions regulations. The Godzilla V8 Super Duty crate engine is capable of producing 430 horsepower at 5,500 rpm and 475 lb-ft of torque at 4,000 rpm.
Ford 7.3 Godzilla Create Engine Specs
Along with its transmission, the Godzilla V8 crate engine comes with:
Control pack M-6017-73A
Mustang Bullitt airbox
87mm Bullitt M-9926-M50B throttle body w/M-974-M5087 adapter
Alternator and bracket
Power steering pump
Tensioner
Belt
Installation hardware
Of course, you get what you pay for with an engine of this size and caliber, as the entire 737-lb kit is priced at $19,995. Given that it is intended for competition and off-roading purposes only, applications for this unit of course be rare but intriguing.
Read More from PowerNation
Latest PowerNation Episodes