Florida Man Strikes Again: Bizarre Parking Spot Leads to DUI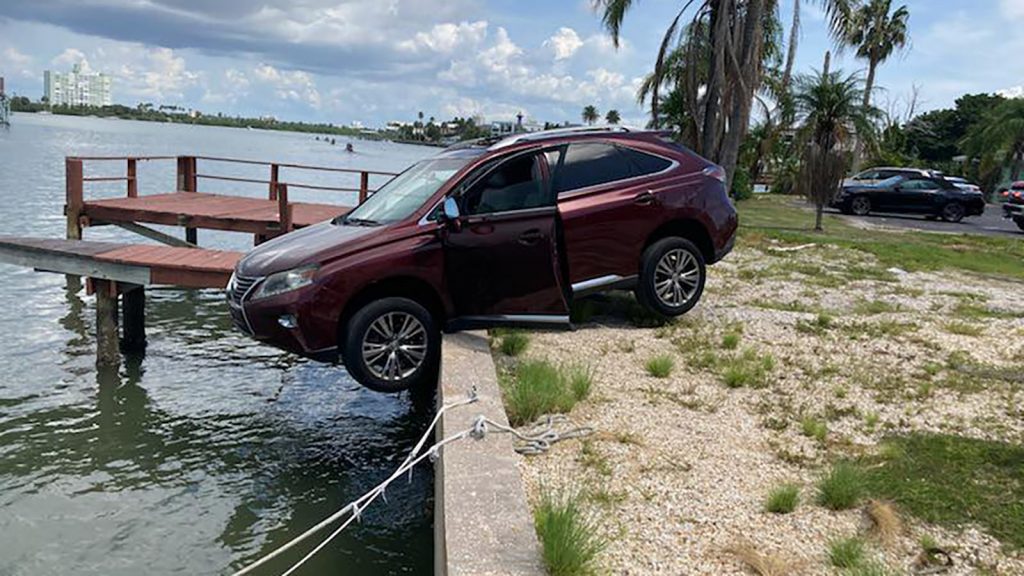 Someone wasn't having a good day, and it's going to lead to a lot more bad days in the future with all of the fines and community service they're about to endure.
With all of the options available to us for getting home safe, it's almost unfathomable that DUI arrests are still so widespread across the United States. Well, despite ride-hailing services, taxis, and other means of getting home safely, this Florida man opted against them and decided to drive his Lexus RX350 home. Well, he tried to get home, that is.
Police found the man's car hanging off a seawall in Clearwater, Florida, prompting an immediate investigation. Obviously, something wasn't right, and it led to them arresting the driver on suspicion of DUI.
Clearwater Police posted to their Facebook page that "officers are conducting a drunken driving investigation this afternoon after the driver found a very unusual parking spot behind Pier House 60 on Coronado Drive." You don't have to be an expert to see something here was wrong, but this could have ended so much worse.
Fortunately, no one was hurt. The driver was officially charged with driving while intoxicated and eventually released. These situations can be avoided by calling a family member or friend to pick up the car or leaving it overnight and call a ride-hailing service. Either way, this driver is extremely lucky.
If the vehicle was submerged in the water and the driver's reaction times delayed because he was intoxicated, he could have been seriously injured or killed. Even worse, he could have crashed into another family on the road and stolen their lives for something selfish. Driving is a privilege, not a right, and we must be more cognizant of others on the road before driving drunk.
Have you ever seen an incident like this unfold in front of you?
Read More from PowerNation
Latest PowerNation Episodes