Dramatic Video Shows Airborne Tesla Driver Crashing into Parked Cars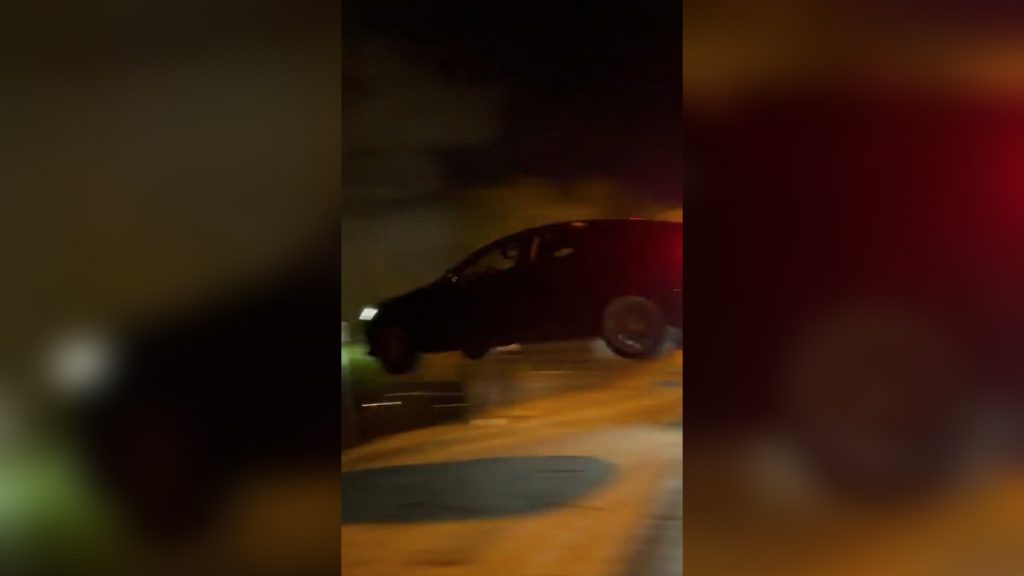 The LAPD is on the search for the driver responsible for jumping a 2018 Tesla Model S in Echo Park in a video that went viral.
The Tesla, which was a rental, was abandoned at the scene after it crashed into at least two parked cars. There is no description of the driver, who is facing hit-and-run charges. Detectives are in contact with the rental company and the LAPD is offering a $1,000 reward for information leading to the apprehension of the driver.
Following the Dukes of Hazzard-attempted jump, footage suggests that the driver (and rumored passengers) were able to exit the vehicle safely.
One resident recalled seeing the driver and other people recording the jump fleeing the scene after the Tesla crashed into his Subaru.
The LAPD said they are increasing patrols in the Echo Park neighborhood to deter similar attempts.
Read More from PowerNation
Latest PowerNation Episodes