Do Apple CarPlay and Android Auto Make Distracted Driving Better or Worse?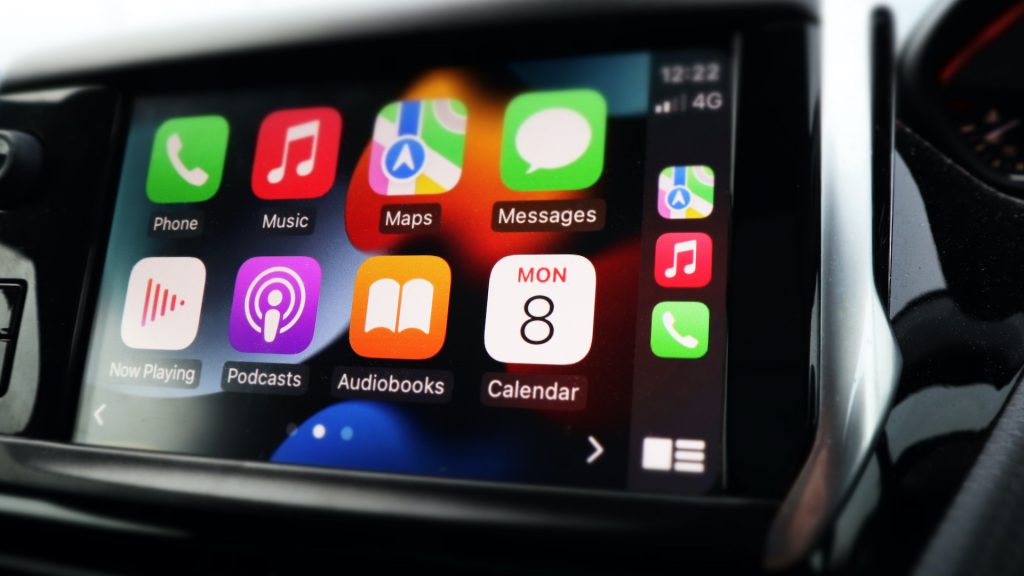 According to the National Highway Traffic Safety Administration (NHTSA), distracted driving is one of the leading causes of auto accidents and fatalities. This can range from talking or texting on your phone, eating, drinking, operating your car's stereo and navigation system, or anything else that can that your attention away from safely concentrating on the road.
Kinds of Distracted Driving
There are generally three kinds of distracted driving one experience while behind the wheel:
Visual Distractions: Anything that takes your eyes away from the road is a visual distraction. This can include things like road signs, roadside accidents, billboards, and your smartphone.
Manual Distractions: These are things that can take your hands off the steering wheel, which includes eating, drinking, operating your radio, texting on your smartphone, and attending to a child in the back seat.
Cognitive Distractions: A cognitive distraction is anything that can take your mind away from paying attention to the road. This can range from daydreaming, speaking with a friend, or singing along to a song.
Pros of Apple CarPlay & Android Auto
Because mobile devices play a significant role in distracted driving these days, many auto manufacturers have Apple CarPlay and Android Auto as standard equipment that allows drivers to utilize their smartphones' features without taking too much of their attention away behind the wheel. This means a driver can conveniently access their music, podcasts, navigation, make calls, and verbally dictate text messages without ever physically touching their phone.
As a result of this technology, Apple CarPlay & Android Auto can help reduce visual and manual distractions, though they do not eliminate distracted driving fully.
Cons of Apple CarPlay & Android Auto
While visual and manual distractions are reduced, they do not address the cognitive distractions a driver might experience behind the wheel. For example, if you are attempting to verbally dictate a text to someone via Siri from your car, your mind will be more focused on what you are going to say, as well as clearly saying it, rather than staying concentrated on the road in front of you. While these systems can be hands-free, they are not eyes-free or ears-free.
RELATED: GM Is Ditching Support For Apple CarPlay & Android Auto
Because the car's infotainment system, much like a smartphone, is touch-screen, many drivers find themselves looking at it to be able to operate it. In other words, the car's infotainment screen is transformed into a tablet with access to certain apps on your phone.
A study conducted in the UK found that when a driver uses Apple CarPlay and Android Auto, their reaction time was reduced by a full second. The time for an average driver to slam on the brakes would proceed to decrease by 12% if they were under the influence of alcohol, and 21% if marijuana was introduced into their system. Overall, their reaction times were shown to decrease by 53%.
This same study found that while voice commands helped visual and manual distractions, the drivers' reaction times had seen a decrease by 30% to 36%, as well as swerving out of their lanes by an average of 21 inches. This kind of distracted driving can prove to be dangerous to pedestrians and bicyclists using the road as well.
Conclusion
Overall, the use of Apple CarPlay and Android Auto is a responsibility that falls on the shoulders of the driver. If you find yourself to be suffering from distracted driving by your smartphone's interface, you could either redirect your focus to the road or simply disconnect your device from your vehicle. Because in some cases, listening to music, podcasts, and navigation via Bluetooth has been shown to be less distracting than using the Apple CarPlay and Android Auto software.
Read More from PowerNation
Latest PowerNation Episodes