Dodge Reports SRT Brand Will Not Be Going Anywhere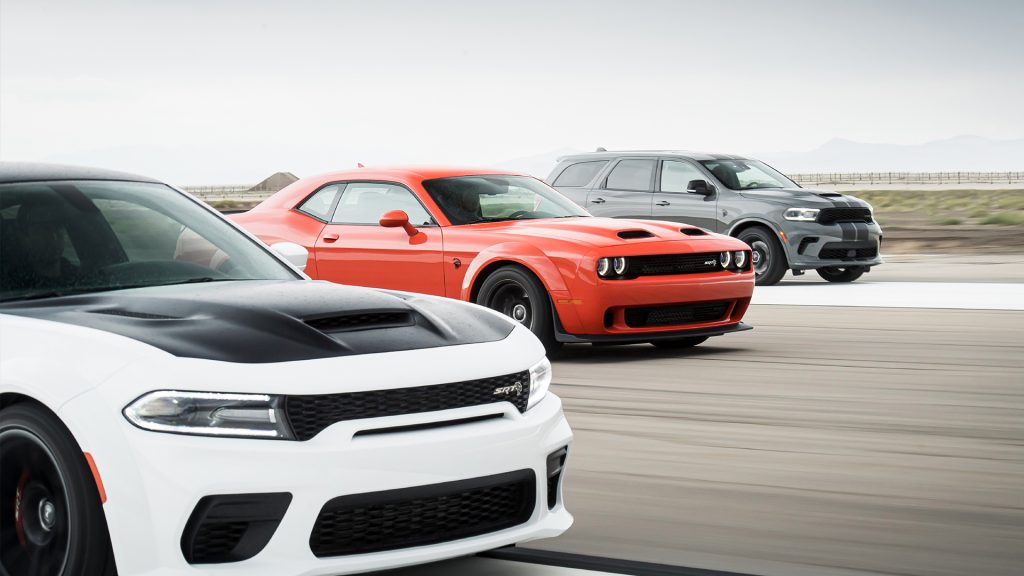 There were rumors going around that Stellantis would be axing the SRT performance line. However, Dodge has put the rumors to rest and re-assured gearheads everywhere.
The original statement made public earlier this week by MoparInsiders stated that the automaker had decided to disband the SRT division. However, The Drive was able to talk to a Stellantis spokesperson who said that's just not true. In fact, the new 2021 Dodge Durango SRT Hellcat production started at the beginning of the month.
In the original report, it stated the SRT engineers would be mixed with performance engineers from the PSA half of Stellantis to work on high-performance projects across all brands under the Stellantis umbrella. However, the spokesperson told The Drive, that SRT "is not going anywhere" and that "the same employees are doing basically the same jobs."
What it boils down to is that with the Stellantis name there is now new structuring and organization which switched up the workflow, not the products. So you can rest easy, SRT may be re-organizing but it is not going anywhere anytime soon.
Read More from PowerNation
Latest PowerNation Episodes