Carvana Customer Finds Out The Truck Sold To Him Was Actually Stolen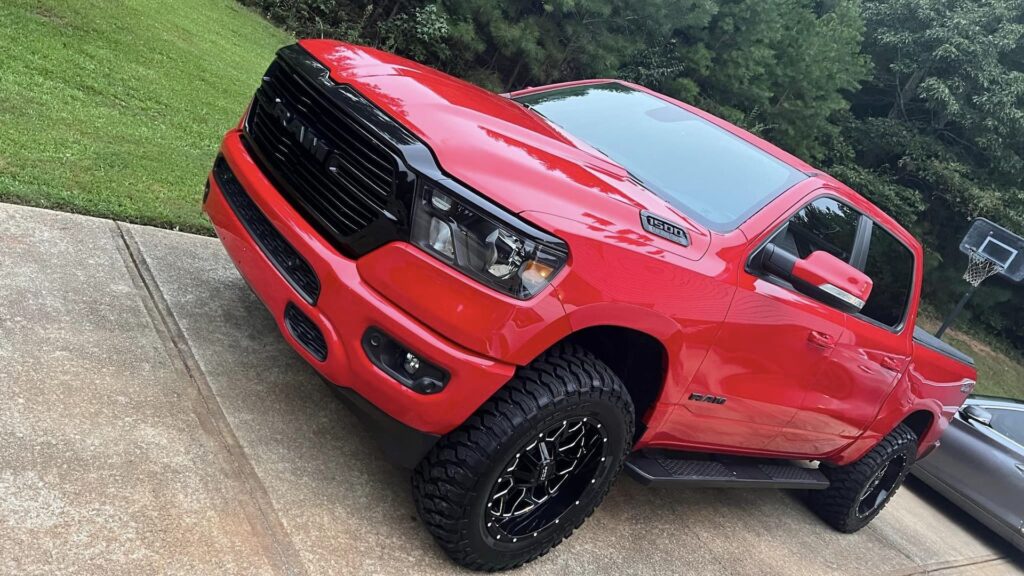 For those unfamiliar with the Carvana business model, it was designed to take all the hassle and stress out of buying a car. However, it seems that the retail business has been doing the exact opposite for many of its customers, including one customer from Georgia whose Ram 1500 he purchased from Carvana is now sitting in an impound lot after police discovered it has a duplicate title (aka, it's a stolen vehicle).
From Carvana to Car-Hell
"Nightmare with Carvana, after a year in my fixed-up truck," wrote Tony Williams in a Facebook post. "It was impounded because the police says it has a duplicate title. Carvana sold me a stolen vehicle."
According to a report from WXPI, Williams had done everything he was supposed to do as a diligent customer. He had the Carfax on the Ram 1500. He had its title, and he put a regular license plate on it. What he did not know was that the truck Carvana sold to him had two different VIN numbers on it. It turns out the number on the dashboard was a fake, and it actually belonged to a separate truck in another state.
How Did Police Find Out The Truck Was Stolen?
Further investigation at the truck's Carfax report that stuck out was the same day it was listed for sale in Florida, it was also documented to have received an oil change in Michigan. The truck's mileage was also different in both entries.
After police observed the truck's real VIN under the hood, they took possession of the truck from Williams and had it impounded.
Carvana responded to this controversy in a statement, saying, "In this unusual case, Carvana and our customer were victims of a sophisticated criminal act. Customer experience is our top priority, and we are taking steps to make it right in this rare instance while staying aggressive in our efforts to protect future customers against bad actors."
The Partially-Happy Ending
After spending a month of back-and-forth communication, Carvana confirmed that it would be refunding Williams all of his money.
According to the company's sales platform, the first part of their "150-point inspection" involves verifying that the vehicle has the correct VIN and anti-theft labels. So by neglecting to view the plate under the hood, this entire debacle could have been avoided in less than two minutes.
Read More from PowerNation
Latest PowerNation Episodes