Can Online Car-Buying Businesses Like Carvana Stay Alive?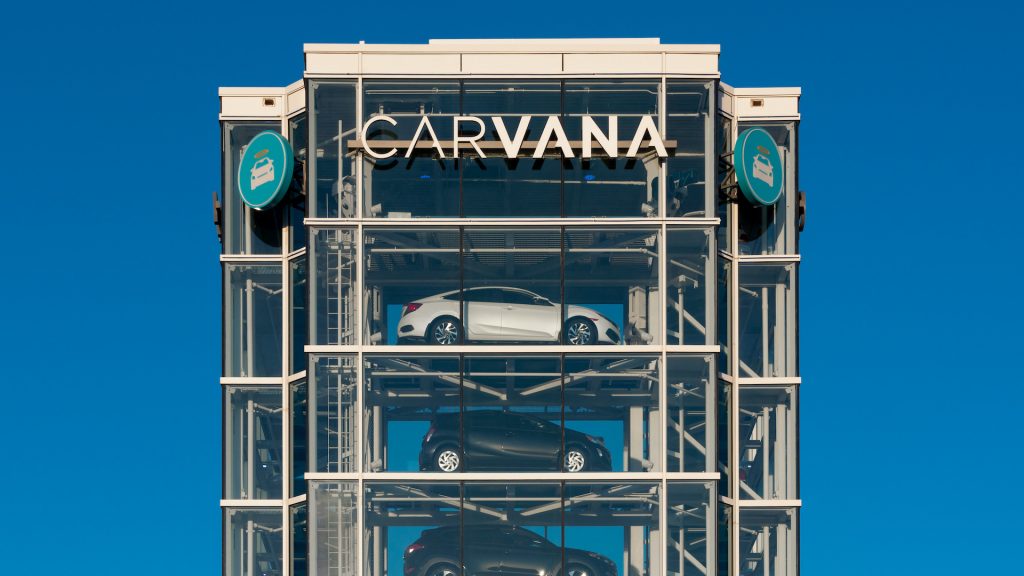 The online car-buying service, Carvana, is known for taking a new approach to the experience of purchasing a new vehicle. By taking dealerships, negotiating with salespeople, and going through all of the paperwork needed for financing, registration, and insurance out of the equation, the company did exceedingly well during the COVID-19 pandemic.
However, the company appears to be facing some rough patches since the beginning of 2022. Stock has been down 98%, company debt is high, and the idea of purchasing a car online has an unknown life expectancy.
Like many dealerships, running a car buying/selling business can be quite pricey. A lot of money goes into locating, purchasing, reconditioning, servicing, transporting, and processing all of the paperwork for a pre-owned vehicle. And there have been several customer accounts where some purchased cars have arrived in less-than-ideal condition. It has been these surging costs that have been adding to the company's growing mountain of debt. While they were able to meet customer satisfaction, it has been costing Carvana even more.
Whether or not the company will remain a public entity is anybody's guess.
Yahoo Finance even declared Carvana as the "Worst Company of the Year" after receiving input from over 5,000 readers.
Carvana's other elephant in the room has been the many issues it has been experiencing while attempting to process the paperwork needed to register its vehicles with DMVs. Many dealerships assist their customers to get their vehicles registered, with some doing all of it in-house. Unfortunately for Carvana, because they could not maintain a strong practice of processing paperwork, many of its dealer licenses have been suspended in several states.
Vroom, a rival online car-purchasing service, had its dealer license revoked over delays in registering customers' cars and is even facing a lawsuit over deceptive trade practices in relation to these delays.
The main question regarding Vroom's fate (and Carvana's future) is if the online car-buying business model can survive. It may still be popular, but can these companies keep up with the cost to stay afloat?
Read More from PowerNation
Latest PowerNation Episodes