Car Thief Arrested After Police Find Him Hiding Inside Giant Stuffed Teddy Bear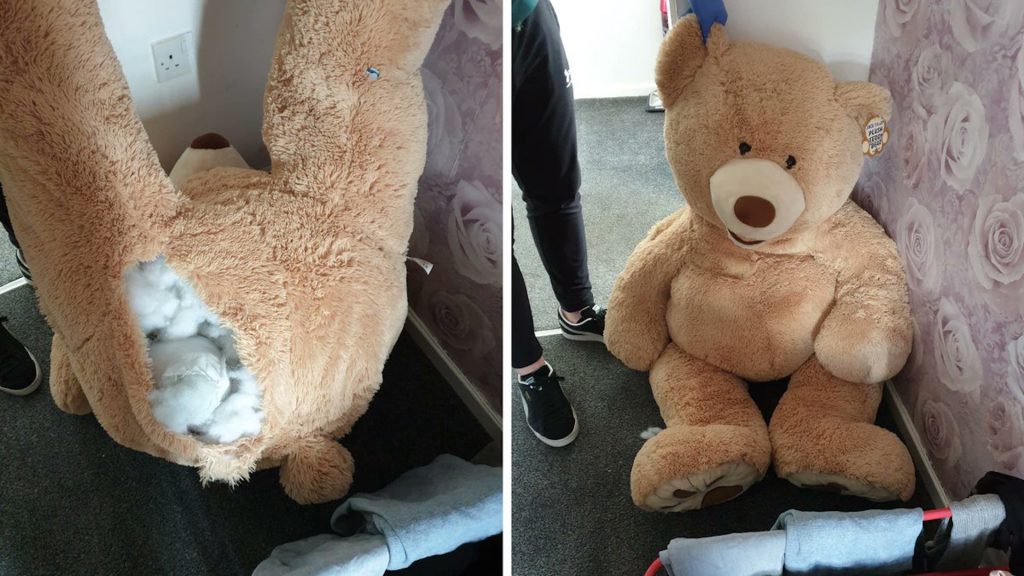 It may sound too ridiculous to be true, and yet it is. It was reported that UK police arrested 18-year-old Joshua Dodson after he attempted to evade police by hiding inside the stuffed body of a giant teddy bear.
According to the Greater Manchester Police Department, Dodson had stolen a car and filled it up with gas without paying.
While being pursued by the police, Dodson appears to have made an incision to a giant teddy bear that appears to be five feet tall and hid inside. This is where authorities found the "inanimate" object to be a little suspicious.
"When we saw this large bear breathing during a hunt for a thief, we thought something wasn't right. … Then we found our suspect stuffed inside!" the GMP said in their Twitter account along with photos of the teddy bear.
Dodson admitted to stealing the Mitsubishi ASX in May 2022 as well as a Vauxhall Astra van in March of the same year. He was then sentenced to nine months of jail time.
Read More from PowerNation
Latest PowerNation Episodes