BMW Digital Key Plus Allows Android Customers To Control Their Car with Their Smartphone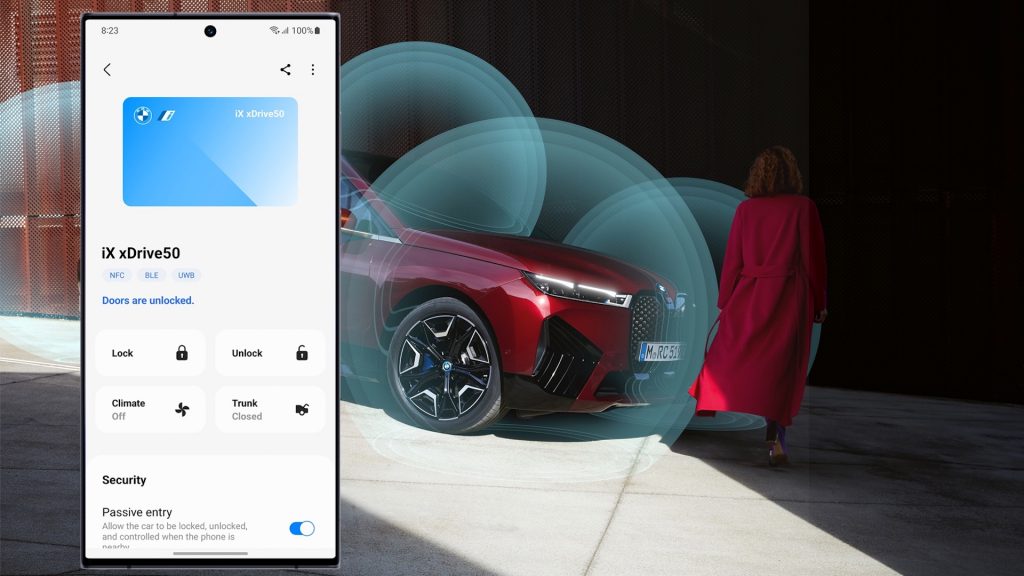 BMW has good news for its customers that use Android smartphones. BMW Digital Key Plus, an app from BMW that allows users to operate their car straight from their mobile device is now compatible with Samsung and Google smartphones that use the Android operating system. This means that customers with the app are able to lock, unlock, and start their BMW without ever having to take their phone out of their pocket.
Up until recently, BMW Digital Key Plus was only available on Apple devices since 2021. The BMW would automatically react whenever the owner would approach or walked away from the vehicle in the same manner as a wireless key fob or physical key.
RELATED: Ford Is Using Bluetooth Technology to Detect Unseen Pedestrians
The BMW Group began expanding the compatibility of Digital Key Plus to Android phones in December 2022. This means that any vehicle produced after November 2022 come with the latest software upgrades that can connect to both Apple and Android devices. BMW is also expected to release a software upgrade where vehicles produced before November 2022 will be able to sync up to both operating platforms as well.
Convenience and Security of BMW Digital Key Plus
Any smartphone that has BMW Digital Key Plus installed serves as an operational spare key to a vehicle thanks to its built-in ultra-wideband technology (UWB). Because UWB is a digital radio technology that utilizes high bandwidths at close range, it provides ideal security whenever the owner is within very limited physical proximity of the vehicle.
Another perk to UWB is that it is precise enough to remain unaffected by relay attacks, which is when the radio signal is jammed or intercepted. By working with Google, the BMW Group was able to set the bar for mobile wireless connectivity in the auto industry by way of the Car Connectivity Consortium (CCC).
Read More from PowerNation
Latest PowerNation Episodes