New Car Prices Force The Average Vehicle Age To Rise to Record Highs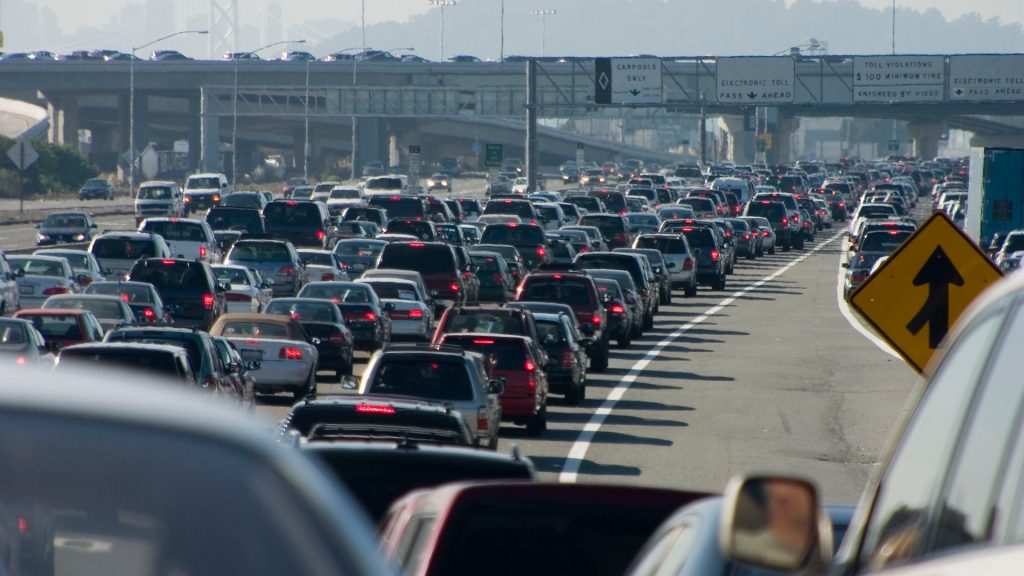 There are an estimated 284 million vehicles actively being driven throughout the U.S. In a study conducted by S&P Global Mobility, the average vehicle age has risen up to 12.5 years, which is three months longer than the average vehicle age in 2022. The firm correctly predicted that this increase would be the result of rising prices of new vehicles, urging drivers to hold onto their cars and light pickup trucks a little while longer.
Why Has The Average Vehicle Age Risen to 12.5 Years?
2023 marks the sixth year in a row in which the average vehicle age in the U.S. has been consecutively on the rise. It also resembles a similar pattern displayed during the 2008-2009 recession, which led to a sharp increase in the average vehicle age and a decrease in demand for new vehicles.
At the beginning of 2022, many drivers were compelled to hold onto their current vehicles due to inventory constraints at dealerships. In recent years, prospective buyers have demonstrated a high demand for new cars, and dealerships are cursed with low supply. Resulting in an extremely competitive buyer's market, many new vehicles would be claimed by overly-aggressive customers before the physical unit even arrived. With only a certain amount of new cars that are available for purchase, new light vehicle sales in the US saw an 8% decrease from 14.6 million new units in 2021 to 13.9 million units in 2022. This was the lowest number of new cars sold in over a decade.
RELATED: According To Science, Some People Will Always Be Bad Drivers
"We expected the confluence of factors impacting the fleet coming out of 2021 would provide further upward pressure on average vehicle age," says Todd Campau, associate director of aftermarket solutions for S&P Global Mobility. "But the pressure was amplified in the back half of 2022 as interest rates and inflation began to take their toll."
However, despite recurring waves of obstacles plaguing the automotive industry, S&P Global Mobility analysts believe that the worst of these declining new car sales is over, paving the way for more new vehicle sales for 2023 and entering 2024. Expected to exceed 14.5 million sales in 2023, the average vehicle age should start to see a decrease entering the new year.
RELATED: The Ford F-150 Was The Most Popular Pre-Owned Vehicle of 2022
"While pressure will remain on average age in 2023, we expect the curve to begin to flatten this year as we look toward returning to historical norms for new vehicle sales in 2024," adds Campau.
Higher Average Vehicle Age Means Big Bucks For the Aftermarket
With many vehicle owners choosing to hit the "pause" button on purchasing a new car, that decision results in more time and money being directed toward their current vehicle's upkeep and maintenance. With the average vehicle age increasing to 12.5 years, in 2022 the aftermarket in the US saw an annual revenue increase of $356.5 billion, which is up 8.5% when compared to 2021. Using data compiled by the Auto Care Association and MEMA Aftermarket Suppliers, the S&P Global Channel Forecast expects at least a 5% increase in aftermarket sales in 2023.
On average, 74% of vehicles in need of repair are at least six years old. The aftermarket "sweet spot" is generally between 6 and 11 years old. But with the average vehicle age rising to 12.5 years, this sweet spot's range of opportunity appears to have widened.
More Americans Want New Trucks & SUVs Over Cars
In 2022, 78% of all new registered vehicles in the US were light trucks and SUVs. Considering the higher demand for larger vehicles in the US, both trucks and sport-utility vehicles take up about 63% of active vehicles on the road.
With more customers preferring light trucks and SUVs over cars, data has also shown that while they may cost more to maintain, they also have a longer life expectancy.
Experts believe that within the next 18-24 months, the total number of passenger cars (sedans, coupes, wagons, hatchbacks, sports cars) that are actively being driven could decrease to less than 100 million. This would be the first time the car population would reach this figure since 1978. By 2028, trucks and SUVs may take up 70% of the total active vehicles being driven in the US.
Read More from PowerNation
Latest PowerNation Episodes