Australian Police Destroy a Car For Doing Burnouts at a Gender-Reveal Party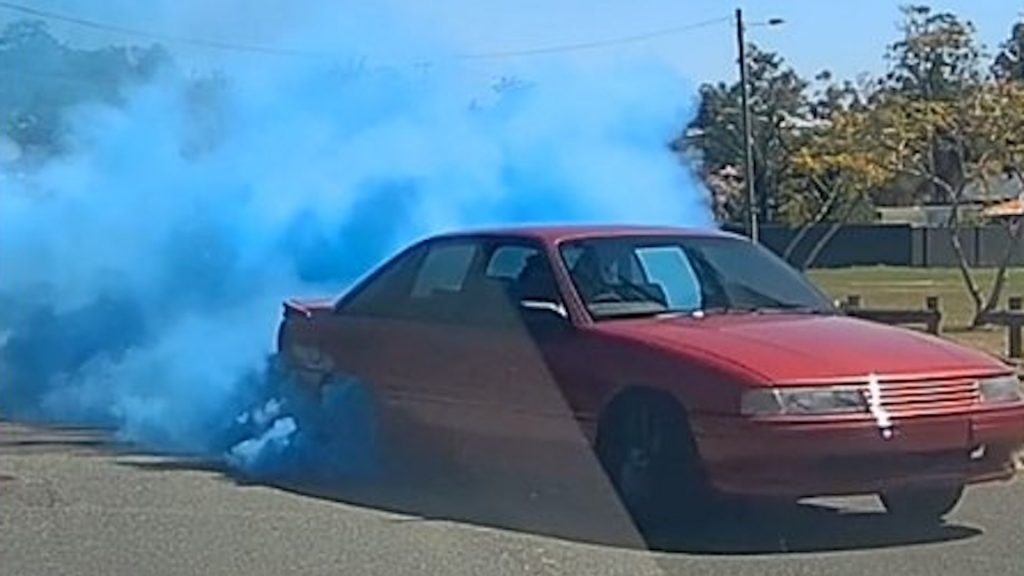 Gender reveal parties are a new trend couples have been using to celebrate the gender of their upcoming children with their family and friends. They have grown to be so popular that some people decide to get creative with how the news will be delivered. Unfortunately for one man in Australia, his method of revealing a baby's gender landed him with a loaded diaper of consequences.
It started when one man used his Holder Commodore to do burnouts with tires that produced blue smoke, revealing that the happy couple will be having a baby boy. What he didn't expect was that the smoke was so thick that it made the road impossible to see for nearby drivers.
"The burnout was so significant that you couldn't see the road in any direction for about 100 meters," said Assistant Commissioner Ben Marcus in a statement.
As a result of his actions, the driver was arrested by police and imprisoned for using his car in a "life-endangering offense". He was also prohibited from driving for four years.
On top of his sentence, authorities used the same car in a training exercise for the Queensland Fire Department to safely remove passengers from a vehicle with a little help from the Jaws of Life tool. On the steps of Queensland's Parliament House no less.
"If you tear up the road, we'll tear up your car – it's that simple," says Mark Ryan, Minister for Police and Corrective Services and Minister for Fire and Emergency Services.
Authorities also used it as an opportunity to send a message to other "hoons" in Australia that their irresponsible driving habits will not be without consequences.
"Firefighters attend thousands of road crash incidents each year, with many of those requiring the use of specialist cutting equipment to free people," said QFES Commissioner Greg Leach said. "While firefighters expand their knowledge with every incident they attend, our crews would much rather practice their skills on a vehicle in a simulated and controlled scenario than on the road in real life."
Read More from PowerNation
Latest PowerNation Episodes