A New Government Fleet Heavy-Duty Suburban in the Works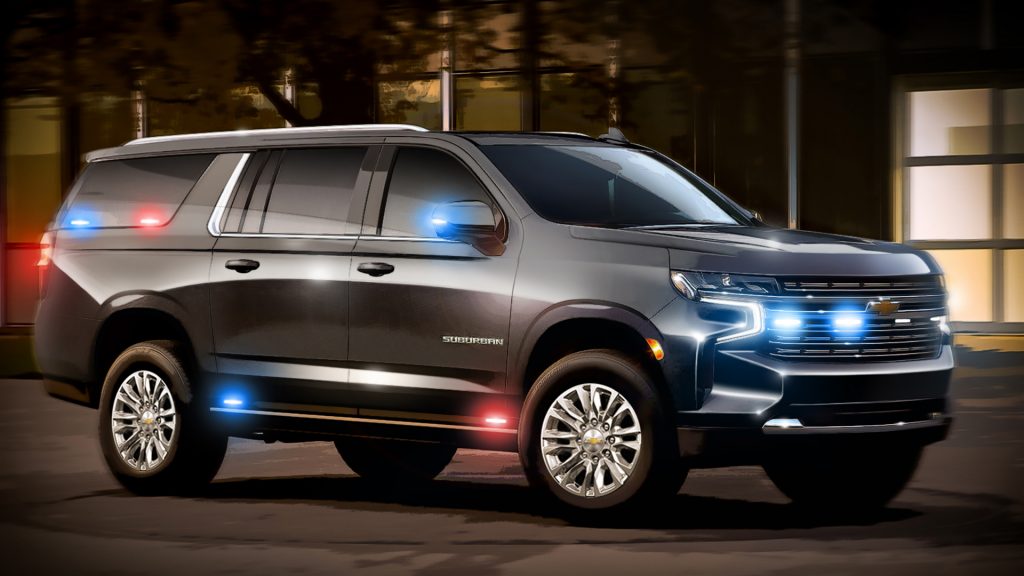 When it comes to moving our president, service members, and other high-ranking officials in the government and their allies from abroad, General Motors has is the trusted brand. That relationship will continue to evolve as GM Defense recently announced a whopping $36.4 million contract awarded by the U.S. Department of State. It provides them with the necessary funding to begin development of the next-generation HD Suburban SUVs. These particular models will be used by the Department's Diplomatic Security Service.
The new contract includes a deal to build ten Suburban HD's over the next couple of years. The new SUVs will be completely overhauled and built with new components, including the exterior, interior, brakes, body, and propulsion system. They'll also feature a new body-on-frame chassis and suspension, which is designed to support new vehicle performance requirements and boast a higher payload capacity.
GM Defense will use modern manufacturing tools and advanced techniques that support low-volume production of the new frame and chassis. They'll do this with fixtureless assembly and flexible fabrication, leading to lower costs and remaining flexible for revisions the customer may have during the build process.
"We're excited to be developing a fully-integrated, purpose-built HD Suburban in partnership with the U.S. Department of State," said Steve duMont, president of GM Defense. "The Chevrolet Suburban has been an iconic name in commercial transportation since 1935. Our development contract win speaks to our long-standing legacy of exceeding transportation capabilities and our new, HD Suburban will deliver government-specific advanced mobility solutions to meet the needs of DSS."
According to GM Defense, the vehicles will be delivered in two phases. The first of which will be next spring. Another contract to build a fleet of 200 HD Suburbans per year for the next nine years may also come to fruition in the next several months. It's an overwhelming success for GM Defense.
We're still waiting to hear about the details of the engines under consideration as they haven't been revealed. The latest Suburban that went on sale offers a 5.3L V8 or a turbocharged 3.0L inline-six diesel. It'll be interesting to see the route they choose, but we assume they'll stick with power.
Read More from PowerNation
Latest PowerNation Episodes