Detroit Muscle Featured Projects
Detroit Muscle Builds
Parts Used In This Episode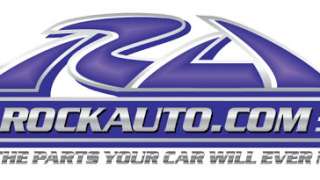 Matco Tools
MATCO Tools are the Official Tool Supplier to Detroit Muscle
The Industrial Depot
Tools, Hardware, Shop Supplies
Episode Transcript
(Tommy)>> You're watching Powernation!

(Tommy)>> We know you love your classic muscle and we asked you to give us your top picks. Now it's time for us to breakdown the shakedown. We get to serve up the top 5 of the Detroit Muscle Top 10 Muscle Car list. [ MUSIC ] [engines revving] [ MUSIC ] Hey guys! Welcome to Detroit Muscle. Today is a special day because we get to serve up the top 5 of the Detroit Muscle top 10 muscle car list. In case you need a look back at where we started, here you go. Starting with #10, the car that started it all, is the 1964 GTO. Coming in at #9, is the '69 Mustang 428 Cobra Jet. [engine revving] #8 is the '68 Shelby GT500KR. The '69 GTO Judge Ram Air 4 is at #7. And #6 is the '69 Camaro RS/SS 396. So much muscle. So little time. We're taking you all the way to #1. To get there, well, we're going to have to get started. You Mopar fans, sit down, hang on here's #5. [ MUSIC ] In 1968, Chrysler had come up with something that was a fresh and powerful new design. The newly, redesigned '68 Dodge Hemi Charger R/T was born. Curves in all the right places and a punch that could only be delivered by a Hemi. The Hemi has always been the pinnacle engine and is named for the hemispherical combustion chambers in the heads. That's where the real Mopar magic happens. This ultra-rare '68 R/T is an actual 12,000 miles survivor.

(Ted)>> A survivor is basically an unrestored car. A car with original paint, tub, most of the original interior, that kind of stuff. It can have some minor repair work, that kind of stuff, but it has to be mostly original.

(Tommy)>> Dodge has always set itself apart from other car makers in several ways. And this new R/T design carried over into the '69 and '70 models with most notably the optional 440 six pack in the '70 model. 1970 was the first time the six pack was offered on the Charger. You can only order it on the R/T and just 684 got them. 3 deuces churn out 390 horsepower and it had more low-end torque than the Hemi. It was a 440 six pack much like the one growling underneath the hood of this '70 Charger. A Hurst pistol grip shifter gave you marksman like control. R/T's were made for road or tracks, so you got extra heavy-duty suspension, rolling on a set of wide tread tires. Plus, there was that nifty race dial gas cap. Built as a fastback on the Coronet chassis, it was part street machine and part family car. It sold OK but really took off in '68, when the second gen was unveiled. Slicker body lines and it's more aggressive front end gave it that signature look. The '70 Charger was the last of the second gen design and the changes were subtle. It still had those nifty hidden headlights but a new wrap around chrome bumper was added. R/T models now had simulated side scoops in the rear of the taillight housing stretched the full width of the tail panel. And inside the Charger, Dodge offered several options including: a dash full of instruments, including a tach and a speedo for ease of sight and some fancy power options. The second-generation Charger R/T's carried Dodge into the history books as one of the most recognizable cars ever produced. Agree or disagree, the '68-'70 Charger R/T's are more popular than ever but one thing's for sure, the '68 Hemi R/T still wears the crown. That's a great pick coming in at #5 and there's just 4 more to go. You know, there's some high-performance ground pounders that didn't make it to the list. As a matter of fact, there were several two-seater favorites, that we can't forget. Not on the list, but definitely worthy of an honorable mention. Let's take a look. [ MUSIC ] In 1965, Carroll Shelby raised the performance bar by stuffing a 7-liter 450 horse big block into a Cobra body. The result, absolute overkill. The brutally quick 427 Cobra S/C featured an aluminum skin with track ready fuel door, roll bar, wide wheel flares, huge tires and competition side pipes. It's a 160 miles an hour racecar with a license plate. And only 316 were built. If you ever get an opportunity to drive a real 427 Cobra, you better jump on it, because it could truly be an honorable experience. [ MUSIC ] The '67 Chevrolet Corvette Stingray was a last and fitting close to the second gen Corvette. The 427 big block was rated at 435 horses. But the actual horsepower rating, could have been rated at well over 550. Now to many, the '67 was the pinnacle of achievement for its handling, road grip and sheer power. Never short on looks, Stingrays' options included: alloy wheels, 5-slotted side fender vents, retractable headlights and lots of chrome. Plenty of show and go. The sexy muscle of the '67 Stingray is honorable by any standards. [ MUSIC ] Also worth an honorable mention is the 1970 American Motor's experimental two-seater. The AMC AMX was built on a Javelin floor plan with a 390 cubic inch three and a quarter horse V-8. The car's signature look, came with a functional Ram Air hood, plush mount grill, flying buttress roof line and steep angle rear glass. A powerful short wheelbase, two-seater pony car, the AMX was positioned by some, as a serious Corvette competitor. The real deal at the track and on the streets, the 1970 model is thought of as the last real AMX that would do 0-60 in just over 6.5 seconds. Plenty of muscle, but sales never flourished, so for now, we'll have to leave it in history as another honorable mention. [ MUSIC ] We're just a few away from revealing the #1 muscle car that you voted for. But coming up next, is the #4 car with kind of a cartoon connection. Stay with us as the Detroit Muscle Top 10 Muscle Car list continues. So much muscle and so little time but hang on for a fan favorite with performance and style.

(Tommy)>> Sea Foam's been making products to keep your engine running smoothly since 1942. Their motor treatment is a blend of cleaning and lubricating ingredients that can be Used in both gasoline or diesel engines. When added to your tank, it works to clean injectors and carburetor passages by removing deposits and residues. It also helps to control moisture in fuel and can safely be used in all types of 2 and 4 stroke engines. If you're looking to store some of your play pretties, one ounce of Sea Form per gallon of fuel works as a stabilizer. Now, back to the top 10. We're making our way to #1 of this top 10 list and so far, we've just introduced our first Mopar, with the 1968 Hemi Charger. Well, better late than never. Our next car is a Mopar favorite and it's also part of a collection of cartoon muscle cars. So, it looks like we're getting a second helping of Mopar. So, I think it's time for us to bring on the bird. [ MUSIC ] How many cars could you purchase right off the showroom and take it to the dragstrip and win? Well... that's exactly what you could do with the '69 Plymouth Road Runner 440 6-Pack. [ MUSIC ] But look at it. It's boxy with limited options, no trim, no hubcaps, no power steering, flat black lift off fiberglass hood and an oversized scoop and a bench seat. Who would buy it? A bunch of folks actually. This original '69 Road Runner packed everything under the hood. For someone, looking to settle a score on the street or at the dragstrip. [ MUSIC ]

(Ted)>> This car is all original. Probably one of the best paint cars we have.

(Tommy)>> Plymouth wanted to produce a super-fast, no-frills beast and Motor Trend would end up naming it "Car of the Year". By 1970, Speedimus Maximus, was the street moniker for the Road Runner. [ MUSIC ] Many a Ford and Chevy's spent effort chasing down the bird car, but like the coyote, they had a hard time catching it. [tires squealing]

(Lester)>> What I like about driving the car is, is how it handles. The car handles great. The engine has never came out of the car. It still runs excellent.

(Tommy)>> Powering this bird is a 383 four barrel, which hammers out 335 horsepower. For some extra dough, you could throw in a 440 6-Pack or Hemi, if you wanted to really leave them in the dust. [ MUSIC ] If Lester's out on the road and want a little more umph, he just flips a switch, under the dash and up pops an air grabber scoop to suck in some cool air. Plymouth mad a few cosmetic changes this year, like moving the badge from the door up to the front fender. This one features the optional gold dust trail. Body lines were smoothed out and the side scoops were molded to the rear quarter. They also got new grills, with vertical fins and a Plymouth emblem for the first time. Bumpers now featured integrated turn signals and the taillights were spilt into two narrow slivers. Now, it wouldn't be a road runner without that signature... [horn beep beep] Plymouth engineers, spent thousands of dollars designing a horn that sounded just right. The Road Runner, kicked off Mopar's signature cartoon cars, which included: the Super Bee, the Duster and the Demon. It was a budget-minded muscle car coming in at around 3 grand. The 383, was standard along with heavy-duty brakes and suspension. An optional rear spoiler, shows that this bird is ready to fly. So, what's left to say about this piece of muscle. Matching speed, with eye-popping looks, really turned this car into a living cartoon. And the A-12 version, with its stripped-down approach to performance, is what makes this rare bird so popular to this day. We use Rock Auto to repair suspension, brakes and engine management systems on our projects, all the time. And those are the type of components that you associate with keeping them on the road. But they also have parts to keep them looking good. Like this new, o-e style replacement front bumper for our '70 Mustang. The high-quality chrome plating, looks great and the price won't break the bank. All we need to do is, install it on the front of our pride and joy. So, if you're interested in giving your ride a facelift, you may want to check out Rock Auto. Now, it's back to the Top 10 list. [ MUSIC ] Well, we still have 3 to go on this top 10 list and our next top 3 are owned by the same guy. There are lots of folks that have 1 or maybe even 2 project cars, that they've purchased, restored or inherited. These are sometimes cars brought back to life, based on a childhood memory, a first car or even a dream project. Then there are folks who have a real passion towards finding rare jewels, that most of us will only see at a special event or a museum. We know one of these guys. Would you call him an enthusiast, a collector or an aficionado? Me? Well, I'm just going to call him cool. You guys don't run off and stick around as we continue with the Detroit Muscle Top 10 Muscle Car list. Up next... there's a big block beast ready to hit the streets.

(Tommy)>> If you're just joining us, our top 10 list, kicked off with the car that started it all, a 1964 Pontiac GTO tri-power. Coming in at #9 is the '69 Mustang 428 Cobra Jet. #8 is the '68 Shelby GT500KR. The '69 GTO Judge Ram Air 4 is at #7. #6 is the '69 Camaro RS/SS 396. #5 is the '68 Hemi Charger. And #4 is the '69 Road Runner 440 6-Pack. Now as I mentioned earlier, our top 3 cars are owned by the same guy who has more unique muscle than most of us could imagine. And he's the kind of guy that loves to drive them. Working our way to the top, here's #3. [ MUSIC ] The #3 car is probably no surprise to you. The 1969 Ford Boss 429 is a blue oval hoss, that packs a lot of punch. But, what may be a surprise, is that the owner of this one, owns a total of 10 of them.

(Les)>> I've owned that car for about 8 or 9 years now and the thing is... I love driving that car. I drive it all over the place. The local cruisings, it's one of my favorite cars as far as a driver.

(Tommy)>> The Boss 429 is the best of both worlds. You get great looks and big performance. It's sexy, fast and rare. There was just over 850 made in 1969. The fastback style alone, makes it one of the best looking by default. This asphalt stripping street fighter with its wide tires, bulging fenders and serious hood scoop gives us a hint of the beast that's underneath the hood.

(Les)>> The straight-line acceleration, of that particular car, any of the Boss 429's back then, it didn't take much to make them fly.

(Tommy)>> The 429 big block Boss was developed by Ford to compete with Chrysler's Hemi. So, they developed the 429, which was rated at 375 horses and 450-pound feet of torque. But, the word on the street was that it was way underrated and really produced over 500 horses, taking this pony to stallion status. Since it was the biggest engine ever put into a Mustang, Ford had the car craft performance group shoehorn this new massive semi-hemi engine into the redesigned space. Disc brakes on the front, competition suspension, magnum 500 wheels and painted graphics, it's simple and clean. Ford produced the Boss 429 for just 2 years before cost, emissions and other issues stopped its production. But, out of all the muscle cars ever produced, it's hard to imagine that any could match up to the Boss 9. Well the Boss 9 didn't make it to the #1 spot, but you Ford guys did get 3 on the list. Now, there are several road warriors that we haven't even talked about. I think we can show some love to these big performers. Like the '60 Copo Camaro. Copo stands for... Central Office Production Order. It's a special order right from the factory. Only 69 were ever produced and 50 came from one single dealership. And what made these cars special was what was under the hood. It was an ultra-lightweight fire-breathing dragon. Making 430 horses, this specific engine was supposed to only go in Corvettes. But, if you filled out the right paperwork, then Chevy wouldn't catch on. And the '69 Mercury Cyclone Spoiler II. Mercury wanted to compete with the aero cars of Nascar. They had the power, but it was aerodynamics that would help you get to the finish line first. The Cyclone's nose was lengthened and pinched with a flush mounted grill and tight-fitting bumper. The rockers were reshaped, allowing the car to sit low to the track. While successful, Nascar eventually banned all aero cars, leaving the Cyclone Spoiler II in the history books. That's a lot of really cool muscle, if I was a gambling man, I'd have to say that #1 is going to be... shoot! I ain't gonna tell you. You guys are just going to have to stick around and see what takes the #1 spot. As they say... "You all come back for more", as the Detroit Muscle Top 10 list continues.

(Tommy)>> Welcome back! We're so close but, just to let you know where we started today. Our #5 car is the 1968 Hemi Charger. The #4 pick is the 1969 Road Runner 440 6-Pack. And... our #3 car is the rare '69 Boss 429 Mustang. Now, in 1970, there were several street fighters. And then there was the big dog. Here's #2. Now, if you Google muscle car, you'll see that the '70 Chevelle SS, shows up top for a good reason. It's arguably the most popular Chevelle due in part to its King Kong motor. Then, there's all the visual goodies: from the cool cowl induction scoop to the stream lined style fit and finish and available options. It all works together. In 1970, it was the king of the streets and the old line... "There's no replacement for displacement", was never truer. The new LS6 engine, having 454 cubic inches, left many street demons in the dust. It was rated at 450 horsepower and 500 pound-feet of torque. So, this new Chevelle SS was able to reclaim the streets. But the '70 LS6 Chevelle SS wasn't cheap. The package was several hundred dollars extra and for that you got: special rear suspension, dual exhaust with bright tips, power front disc brakes, bright engine accents, rear bumper black insert, a power bulge hood with hood pins and special rims and tires completed the package. So, it was obvious this wasn't your economy muscle car. This head turning, torque monster had it all: an over-the-top amount of power, lavish interior, road hugging agility with looks that screamed road beast. Well, you bow tie guys, there's definitely one of your favorites. Didn't quite make it to the top honors but that is definitely a force to be reconned with, without a doubt. Now, that just leaves your top pick. We really appreciate all your cast votes and we hope this doesn't cause too much controversy amongst your inner circle. Now, without further delay... here's #1. [ MUSIC ] The '70 Hemi Cuda is widely accepted as one of the most sought-after muscle cars. Only 652 were built, making an original Hemi Cuda a rare sight. When tested back in 1970, the 426 Hemi Cuda, was easy to clock a 0-60 time of 5.8 seconds. With its classic shape and tire shredding American power, who wouldn't want one?

(Les)>> It's fast. It's really quick. We have to compress it just slightly. It's a 4-speed car, 4/10 gear so it's a quick car also. Runs like a champ.

(Tommy)>> Now, there's only one thing cooler than a bright orange Hemi Cuda and that would be 2 of them. Now, Mopar have been known to do a few things to kind of separate themselves from the pack. It's kind of like this car, it's got the optional gator print black vinyl top. The long list of cool options included: a track pack with a 354-differential ratio, rally wheels, a range of electrifying colors, pistol grip shifters, hockey stick sports stripes, hood pins and an assortment of creature comforts. But, due to the extra cost, almost a $1,000, the Hemi Cuda was forced into scarcity and soon this kingfish would be required to take its place in muscle car history, as one of the all time Mopar favorites. Well, there you have it. The Detroit Muscle Top 10 Muscle Car list. We'd like to thank all the car owners and you. Till next time... let's go to the house.
Show Full Transcript