You Can Own the "Wayne's World" 1976 AMC Pacer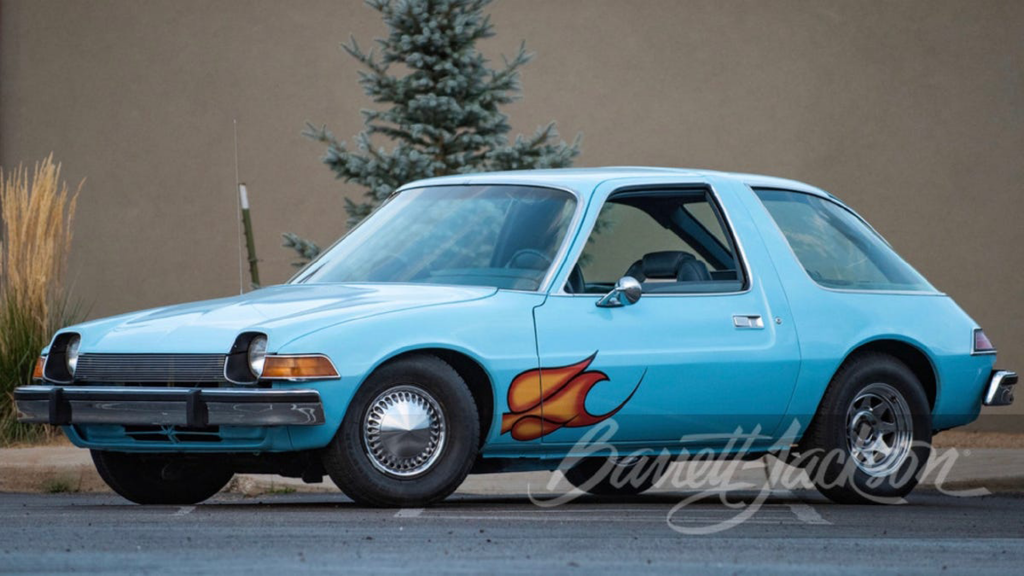 If you were looking to get your hands on one of the most excellent cars in cinematic history, then look no further friend. That's because the 1976 AMC Pacer, aka "The Mirthmobile" from the 1992 hit film Wayne's World will be heading to the Barrett-Jackson auction block.
According to Barrett-Jackson, the Pacer is completely restored down to its ceiling-mounted licorice dispenser, cup dispenser, flame decals, and even purposefully mismatched hubcaps & spoked wheels. The only feature not true to the film is the upgraded speakers and stereo since the original speakers were never functional due to there never being an amp installed in the car.
This won't be the first time the Mirthmobile appeared on the Barrett-Jackson auction block. In 2016 it sold for $37,400 and is scheduled to appear again in 2022 on Wednesday, January 26th in Scottsdale, Arizona.
Read More from PowerNation
Latest PowerNation Episodes