Woman Accidentally Drives Her Subaru Forester Into A Trash Compactor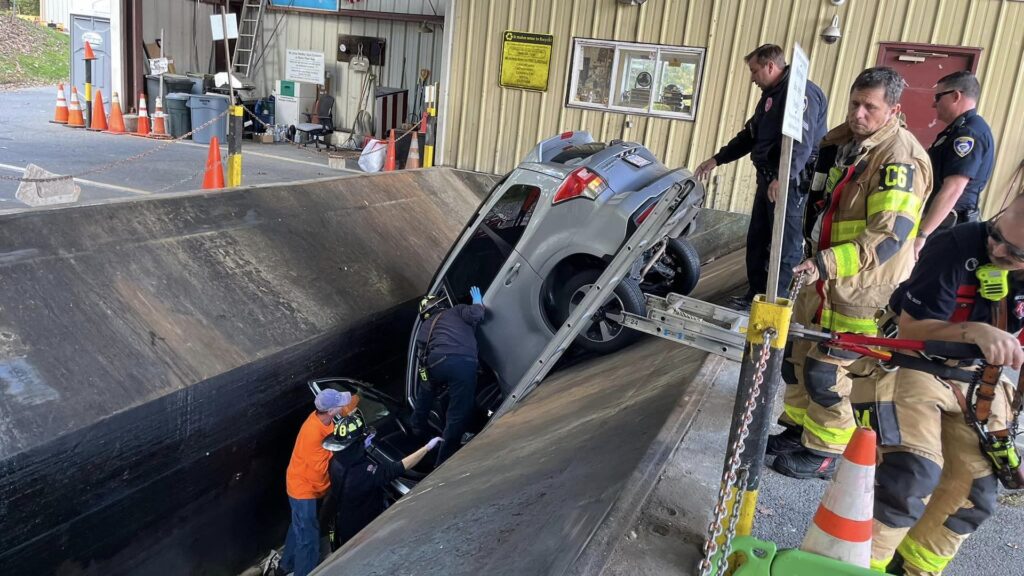 If you remember the famous trash compactor scene from Star Wars, you can imagine the amount of panic and anxiety they must have felt at the time. Well, one Massachusetts woman nearly reenacted that scene with her Subaru Forester at her town's transfer station.
Subaru Forester Meets Giant Trash Compactor
According to a Facebook by the Southborogh Fire Department, the driver inadvertently drove the Subaru Forester right into the open trash compactor, though it is unclear as to what led up to the incident. Rescue crews were able to remove the driver out of the vehicle and transport her to the hospital with minor injuries. As you can imagine, this could have ended up much worse.
According to a report by WHDH, employees say that the Subaru Forester had jumped a large curb and broke through a chain before falling into the trash compactor. Works say they did not hesitate to jump in and attempt to rescue the woman, following the incident. Thankfully, none of them were injured in the process.
What Happened?
Additional photos shared by the Fire Department show that tire marks were seen on the ground, suggesting that this could have been the result of pedal and/or gear confusion.
This wouldn't be the first time confusion behind the wheel led to disastrous results. Just ask the woman who drove into a harbor because her GPS said so.
As for the reason why she was there, the transport station is where Southborough residents go to dispose of their garbage because there is no municipal trash pickup service for the town.
While the good news is the woman survived this potentially horrifying ordeal, at least she knows she won't have to pick up her Subaru Forester anytime soon.
Read More from PowerNation
Latest PowerNation Episodes