Thundertruck Concept Boasts Real Batmobile & Halo Elements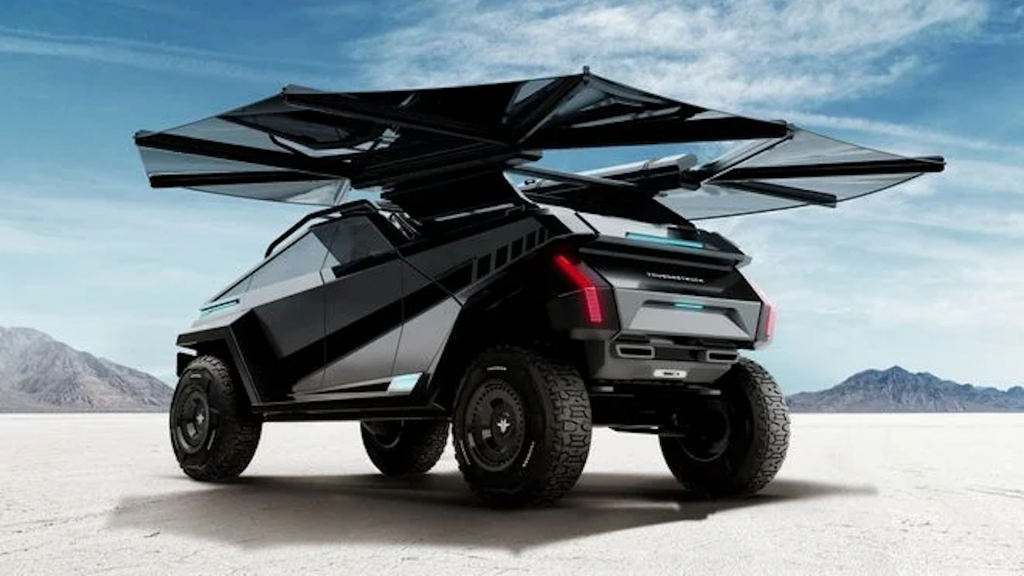 In this day and age where technology continues to evolve at a drastic rate, it would only be a matter of time where a vehicle you would expect to see in a video game would be rolling down the street.
That is where the Thundertruck comes into play.
Designed by Wolfgang LA, the Thundertruck EV concept makes a bold statement intended to give the Tesla Cybertruck some serious competition. On top of its off-road capabilities, the Thundertruck's creators expect the vehicle to have 789bhp, a 180 kWh battery with a 400-mile range, and enough torque to take the 2.8 ton truck from 0-60mph in 3.5 seconds.
What gives the Thundertruck even more of a Batmobile feel is the concept of its wing-like awnings that open up to soak up solar energy, as well as provide some shade and outdoor protection from the elements.
If you thought the 4×4 concept was enough of an eye-catcher, the 6×6 version is envisioned to have 927bhp and enough torque to reach 1200lb per foot.
Read More from PowerNation
Latest PowerNation Episodes