The First 2024 Ford Mustang GT Auctioned Off at Barrett-Jackson for Charity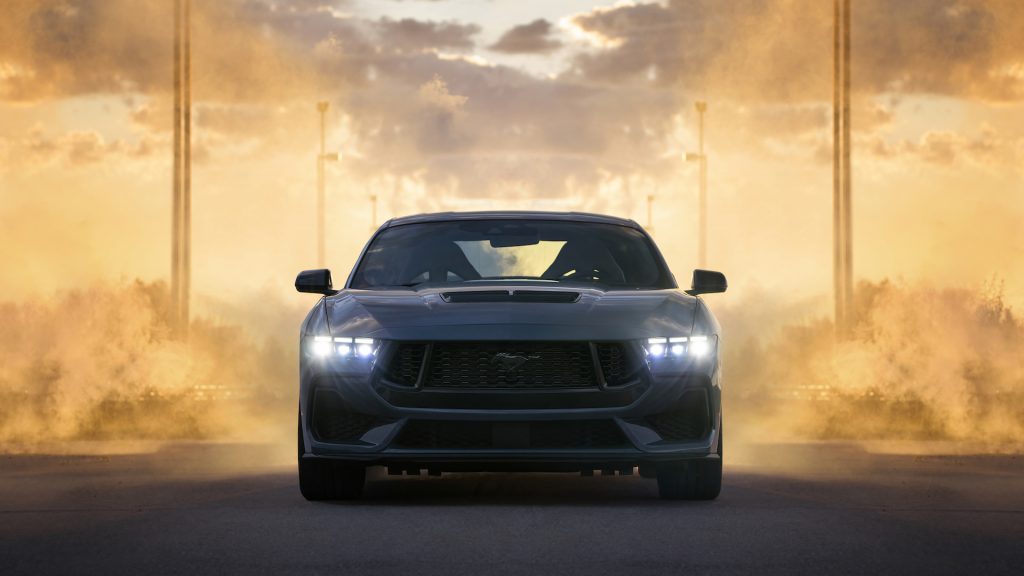 The dawn of the 2024 Ford Mustang GT is right around the corner and diehard muscle car fans are keeping a very watchful eye on its official release. But before it gets released to the public, the first officially produced seventh-generation Mustang will help raise money to help fight diabetes at Barrett-Jackson's annual auction in Scottsdale, Arizona.
Scheduled to be auctioned off on Sunday, January 28th at 7:30PM MST, all sales from the 2024 Mustang GT with VIN 001 will go on to benefit JDRF, which is a nonprofit 501 organization that funds type 1 diabetes research.
The winning bidder will have their choice of any standard Mustang GT fastback option, manual or automatic transmission, 11 exterior colors, alloy wheel styles ranging between 18 and 20 inches, and color of the Brembo brake calipers.
"Ford has a long tradition of supporting charities through the Barrett-Jackson auction, and we're proud to offer the all-new Mustang GT to support worthy causes like juvenile diabetes research," says Mustang Marketing Manager Jim Owens. "This seventh generation is our most powerful Mustang GT yet, and the winning bidder will not only support a good cause but also become the owner of the first Mustang GT."
This will be the third generation of Mustangs with VIN 001 that will be heading to Barrett-Jackson to donate its proceeds to charity.
The 2024 Mustang GT comes equipped with a 5.0-liter Coyote V8 engine, capable of producing 486 horsepower and 418 lb-ft of torque, making it the most powerful version of this car in Ford's history. Available in both manual and 10-speed automatic transmissions, the muscle car has an optional "Dark Horse" performance package that produces over 500 horsepower.
Read More from PowerNation
Latest PowerNation Episodes