The 30 Greatest Car Chase Scenes in Movie History: Part 1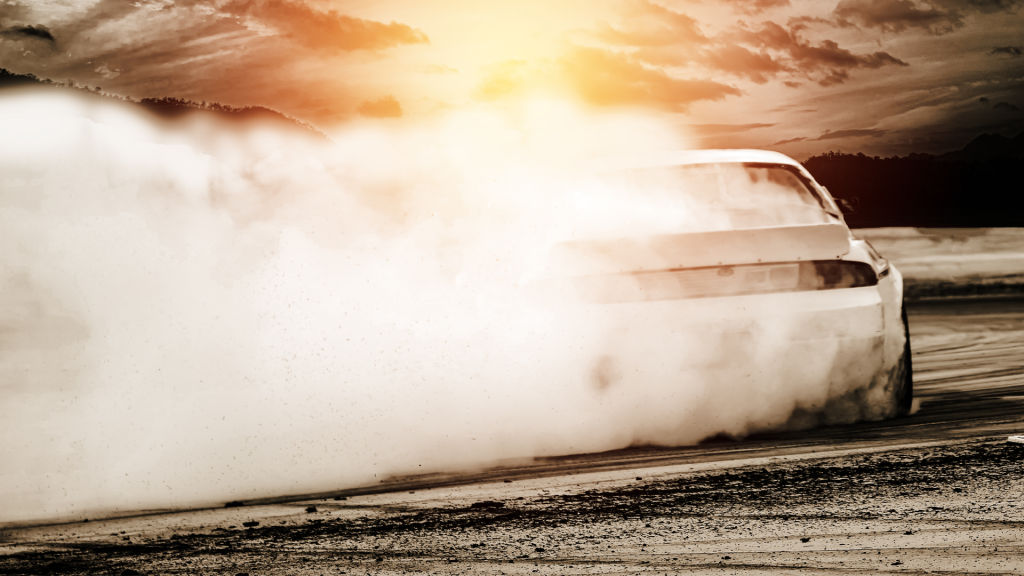 Who doesn't enjoy a thrilling car chase? It has been a necessity for every action flick for the last few decades, and an opportunity for stunt drivers to show why they are the best in the business.
Sometimes it's our heroes trying to evade capture from the authorities, or villains. Sometimes it's a race against time to prevent a worldwide disaster. And sometimes the audience just needs some good old-fashioned destruction!
30. Gone In 60 Seconds (1974)
We're not talking about the 2000 remake with Nicholas Cage and Angelina Jolie. We're starting this list with the original 1974 film with producer/director/star/chief stunt driver/junk yard owner, H.B. Halicki that includes a 40-minute chase scene that manages to wreck over 100 cars.
29. Mr. & Mrs. Smith
Spies Brad Pitt and Angelina Jolie fend off their attackers while using their neighbor's soccer mom minivan. Toss in some typical married couple banter, a few guns, a grenade, and you've got a commute made for the movies.
28. Dirty Mary Crazy Larry
On one side, you have a lime green '69 Dodge Charger roaming through citrus orchards driven by down-and-out racer, Larry (Peter Fonda). On the other, you've got an obsessive Sherrif (Vic Morrow) determined to catch the trouble-making driver. Together, they manage to create one of the best one-on-one car chases captured on film.
27. The Transporter
Jason Statham plays Frank Martin, a driver-for-hire who only follows his own rules. Push him hard enough and we see how many of those rules, as well as cars and bones, get broken.
26. Drive
Ryan Gosling plays the cool, collected, and silent getaway driver in Nicolas Winding Refn's Drive. Literally, a man of few words, Gosling lets his car's engine do the talking.
25. John Wick: Chapter 2
We all know the one-man assassination squad, John Wick, for his elite gunfighting skills. But put him behind the wheel, and "Baba Yaga" is still equally as dangerous.
24. The Bourne Supremacy
For one of the world's greatest spies, Jason Bourne (Matt Damon) is less than discreet when it comes to avoiding capture by operatives, henchmen, and pretty much anybody pursuing him.
23. The Rock
Directed by Michael Bay, the streets of San Francisco are no match for Sean Connery's unstoppable Hummer. Sporting a commandeered Ferarri, Nicholas Cage doesn't do much to make bystanders feel any safer.
22. The Fate of the Furious
The Fast and Furious franchise is always looking to top themselves with one over-the-top action sequence after the next. So what better way to set the bar than to bring a submarine into the mix?
21. The Man with the Golden Gun
The James Bond franchise has plenty of memorable car chase sequences, but one that stands out from the rest stars Roger Moore in The Man with the Golden Gun where he successfully lands a full corkscrew jump while driving am AMC Hornet X. Now if they could have just removed the slide whistle.
Read More from PowerNation
Latest PowerNation Episodes