Tesla Owner Spotted Asleep at the Wheel While Driving on California Highway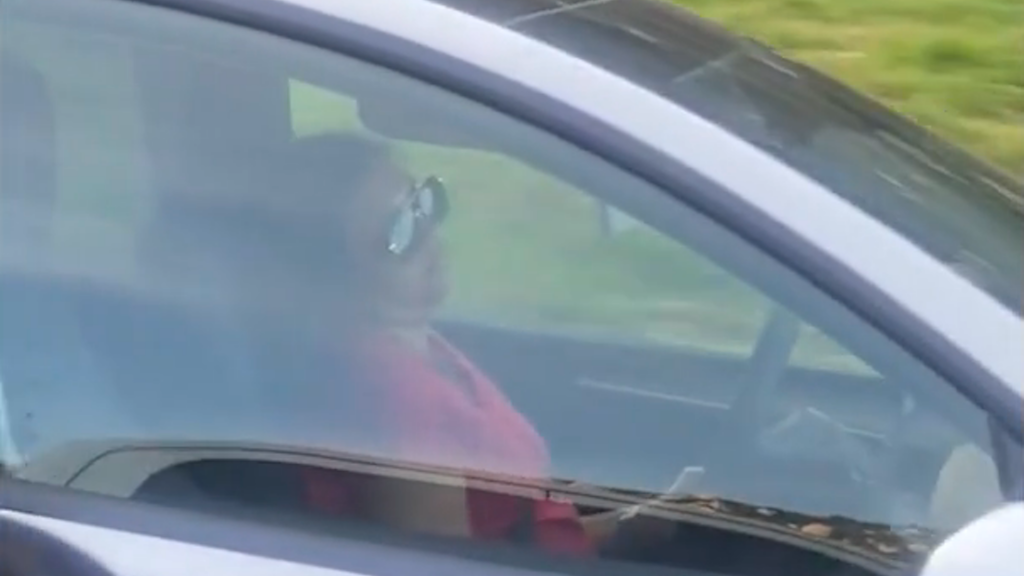 Video has surfaced of a Tesla driver fully asleep behind the wheel while traveling down the 15 Freeway near Temecula, California. According to Kimi Dolas, the motorist who took the video, she and her partner followed and honked at the car for 15 minutes trying to wake up the driver.
"She had her sunglasses on. She was slouched down," Dolas told KTLA. "We started honking to try to get her attention because maybe she's having a health emergency or something. I really wasn't sure. So we couldn't get her attention, the traffic is getting thicker and thicker so I said, 'You know what? Let me call 911.'"
According to the California Highway Patrol, it is illegal for drivers to be asleep at the wheel while utilizing Tesla's auto-assist feature. It is seen as a big safety hazard and they must be fully conscious and sober to operate the vehicle.
This isn't the first time a Tesla driver made this same error. In 2019, a separate driver was spotted driving on the 5 Freeway in Santa Clarita while fully asleep.
Tesla is in the midst of several investigations by the national Highway Traffic Safety Administration over the use of its self-driving features. Even CEO Elon Musk has stated that the Tesla's autopilot system isn't 100% perfect. "We're not saying it's quite ready to have no one behind the wheel," says Musk.
Read More from PowerNation
Latest PowerNation Episodes