Sold Out! Ram Has Sold Every $92,000 Ram 1500 TRX Launch Edition In 3 Hours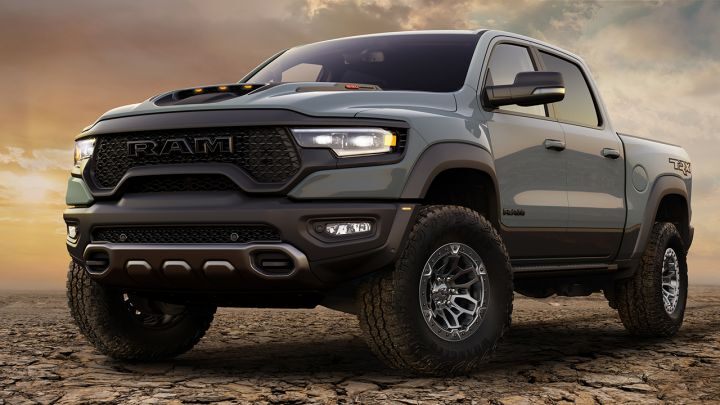 Ram recently unveiled the Ram 2021 1500 TRX. It's the quickest, fastest, and most powerful mass-produced truck in the world with 702-horsepower from its 6.2-liter supercharged HEMI® V8 engine. So it's not really a surprise that it's a quick-seller, too.
In only 3 hours Ram managed to fill the order book for the 702 Launch Edition models of the truck which it will begin delivering late this year. The TRX has a base price of $71,690, with the Launch Edition package priced at $92,010. That means in a matter of hours Ram has racked up at least $65 million in sales.
For the higher sticker price, Launch Edition trucks come with an all-important numbered console plaque, along with upgraded wheels and tires, a high-end audio system, dual panoramic roof, and other features.
Read More from PowerNation
Latest PowerNation Episodes