Shelby to Give Ford Enthusiasts a 770 Horsepower Super Truck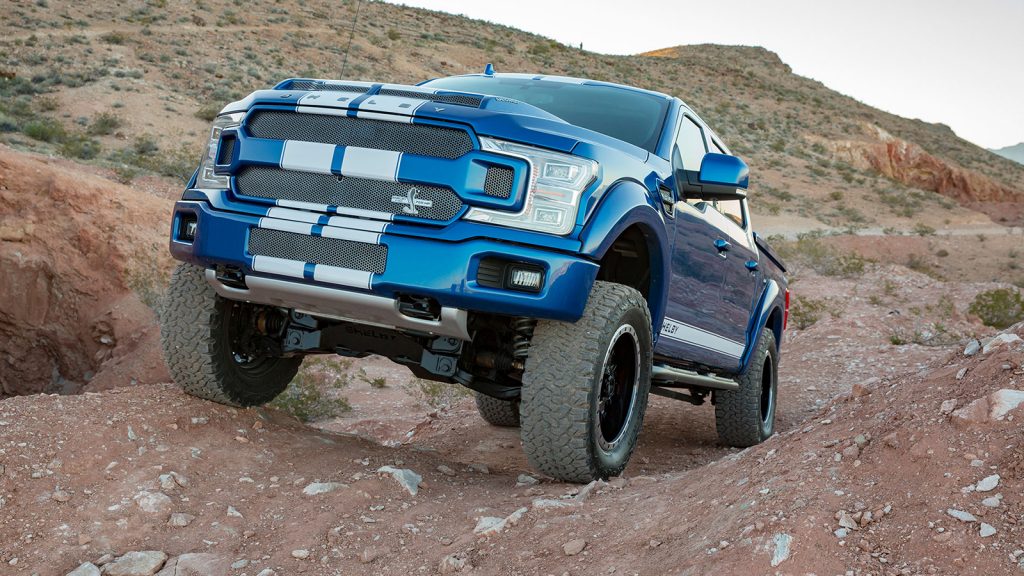 Ford has been tardy to the party when it comes to the super truck wars. For now, it can't even be classified as a fair battle since no one else is competing. Ford recently announced that a Raptor R would be a part of its lineup. However, Shelby decided to swoop in and give Ford truck enthusiasts what they've been begging for ahead of schedule – a monstrous 770 horsepower super truck that crushes the competition.
The Ram TRX was once deemed the most powerful pickup with 702 horsepower and 650-pound feet of torque, able to achieve the 0-60 time in a physics-defying 4.5 seconds. Chevrolet recently announced they'd be joining in on the fun and producing a super truck of their own, but the news of this new Shelby F-150 is game-changing.
The 2021 Shelby F-150 is equipped with a 770 horsepower supercharged 5.0L V8, and comes with an upgraded exhaust borrowed from their F-150 Super Snake. However, the primary difference between the two is the F-150's ability to off-road with all the right the gear to prove it.
The SuperCrew cab truck is based on the F-150 Lariat and will also be available with a less powerful 395 horsepower naturally-aspirated V8. The Shelby F-150 comes with an updated suspension, a BDS lift kit, 2.5-inch Fox shocks, which are the same used on the previous generation Raptor, and adjustable damping control to prepare it for pavement or dirt.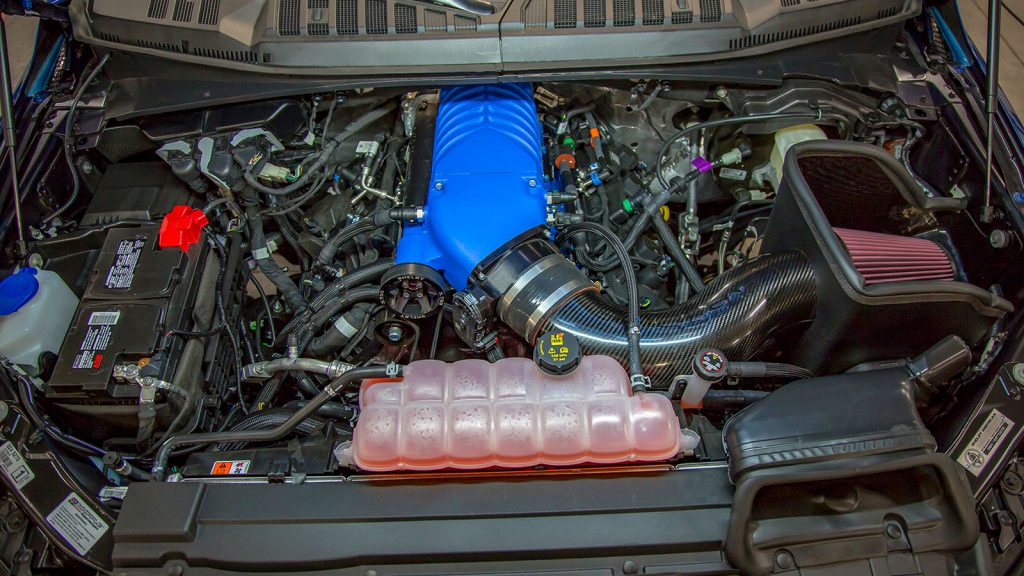 You'll certainly be able to spot it compared to a stock Lariat F-150 as it comes with a unique ram air-style hood with a supercharged logo, racing grille, body kit, 20″ Shelby-engraved alloy wheels, and hard tonneau cover. The stylish exterior screams speed and off-road durability, making it the perfect competitor for the Ram TRX, the original super truck, and gives Chevrolet a lot to think about.
The Shelby truck has room for everyone with its robust interior, allowing anyone driving to feel like the king of the world. Inside is nothing short of high-quality luxury, including two-toned leather with Shelby Snake emblems and Shelby floor mats. The truck is enclosed by deep tinted windows that allow you to slither anonymously.
If you're looking to get your hands on one, you better have a deep wallet and the ability to act quickly. Production has been limited to 500 units per model year. Pricing will start at $103,625 for the naturally-aspirated and $110,625 for the supercharged model.
Are you going to run out and wrangle this wild American-sized Super Snake?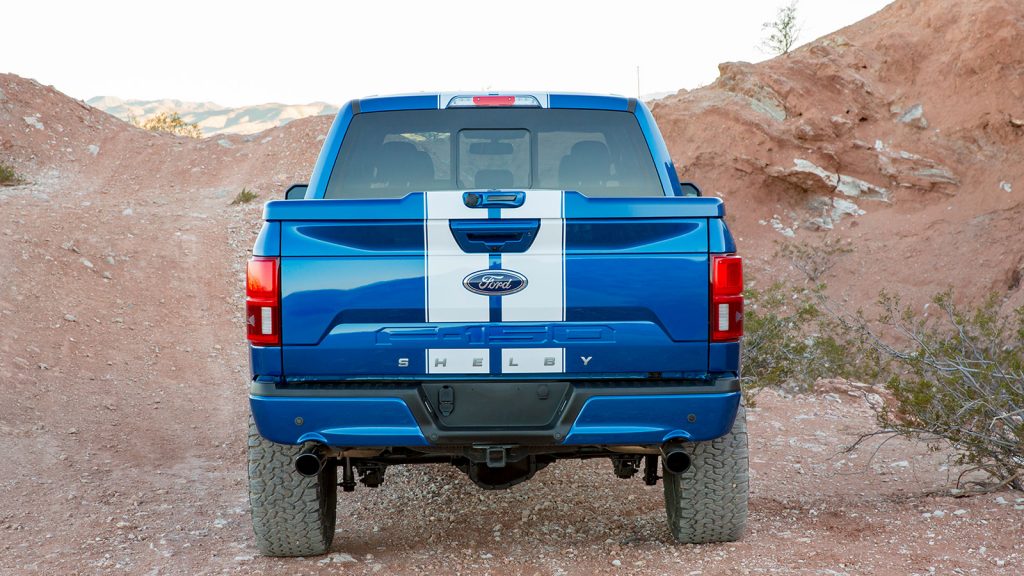 Read More from PowerNation
Latest PowerNation Episodes